R&B Singer/Songwriter Chris Walker is Slated to Release New Project, "Zone" on Aug. 23rd, 2011 | WATCH VIDEO!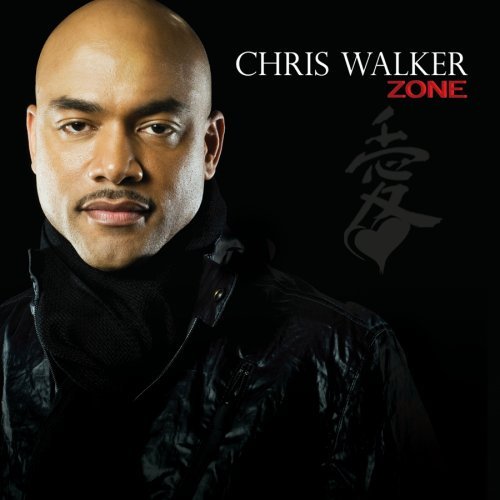 CHRIS WALKER IS IN THE "ZONE" WITH HIS LATEST RELEASE
Singer, songwriter and producer Chris Walker is releasing a solo project on August 23, 2011.
(Free-Press-Release.com) July 14, 2011 — (ATLANTA, GA, JULY 14, 2011) Singer, songwriter and producer Chris Walker has spent the greater part of his life profoundly centered in the music industry, where he has been producing and developing artists. Today, Walker is ready to put his artist hat back on and is set to release a new project on Pendulum Records in association with he and partner Ray Davis' label, Walker Davis Entertainment. The debut project, titled "Zone" is due out August 23rd, 2011, and is the first commercial release for Walker in years, but it's as if he never left. Walker has re-joined forces with renowned music industry executive, Ruben Rodriguez, CEO of Pendulum Records. Pendulum Records is synonymous with success having launched the careers of musical greats such as Grammy Award-Winning Digable Planets, critically acclaimed Boogiemonsters, hip-hop's legendary Lords Of The Underground, a number one pop single, "Lately" with the urban pop trio Divine and of course, Chris Walker. Together, Walker and Rodriguez are no strangers to success. In 2008, they signed Grammy Award Winning Artist Regina Belle and released her first Gospel album. The first single quickly achieved the 2nd highest number of radio spins at gospel radio in the past decade, according to R&R. With joint venture in place with Pendulum Records, Walker is laying a concrete foundation for his return and he's definitely in the zone.
The first single "I Got That Love" is evidence that Walker hasn't missed a beat by any means. The mid-tempo groove is a refreshing testament to love-making for the grown and sexy. The track, produced by Chris Walker, is a culmination of some of the influences Walker credits with his love of music including Donny Hathaway, Marvin Gaye and Luther Vandross. His vocal range treads the scale with a romantic delicacy that marries his lower register and falsetto perfectly, as is showcased in his cover of a classic Luther Vandross song, "If Only For One Night". With the experience of his craft as his backdrop, his vocal styling's set him apart from the pack thanks to his distinguished and recognizable style. "Performing is like an out of body experience for me" explains Walker. "And I do whatever it takes to translate that feeling to my audience when I perform."
The Houston native gained recognition in the early 90's as a musical director for Regina Belle and Al Jarreau. Walker later signed on as the first artist to Pendulum Records and experienced a new level of achievement, as a solo artist, with the release of "First Time", which produced two top five singles; "Giving You All My Love" and "Take Time," which crossed over to become top 30 on the pop charts. Rodriquez says "Chris was the first artist I signed to Pendulum Records. We have had success together, then Chris went on to pursue other career fields in the music industry. Chris is an amazing talent. He has a powerful voice and exceptional musicianship. He is the real thing."
Walker is currently on a promo tour prepping for his August release of "Zone", on Pendulum Records in association with Walker Davis Entertainment and distribution through Fontana Distribution. For more information visit: pendulumrecords.com or chriswalkermusic.com. Chris Walker "Zone" is available for pre-order on Amazon now: tinyurl.com/ChrisWalkerZone. For interviews or drops contact Madeline Smith at (404) 626-0030 or madconnects(@)gmail.com.
Follow Chris on Twitter: twitter.com/ChrisWalkerChats
Be Chris' friend on Facebook: facebook.com/ChrisWalkerMusic