Singer John Jay Releases New Single "Better" | LISTEN! New Album "The Dreamer's Session – Live" Coming Nov. 11th, 2022
by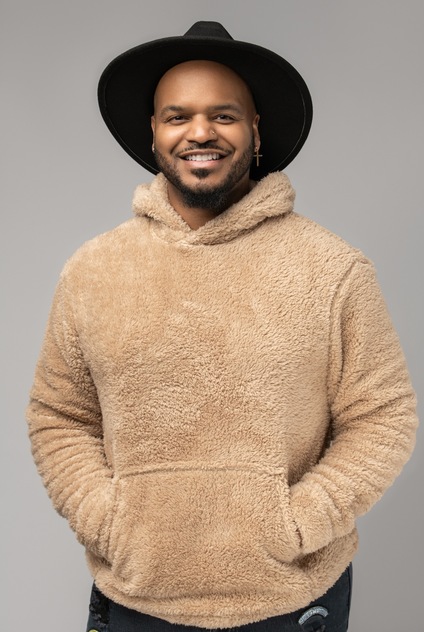 Rising Talent JOHN JAY Releases "BETTER" Radio Single From Forthcoming Album THE DREAMER'S SESSION – LIVE
John Jay's Forthcoming Album THE DREAMER'S SESSION – LIVE Featuring LeJuene Thompson, The Bakery Nashville Orchestra, John "Binky" Flowers, Pastor Mike May and Deli Rowe Available For Pre-Order
Atlanta, GA — Singer John Jay is passionate about earnestly creating his unique musical footprint in a sea of creatives and talented individuals and groups. John is an Ohio native born into a preaching and musical family, which nurtured his adaptive creative skills and storytelling techniques.
By his early 20s, Jay was touring with a Grammy-nominated and Stellar Award-winning group and spent several years in an international Christian band before going solo in 2011.
He recorded his first concert album The Dreamer's Session – Live, in 2016, but it took an epiphany to convince Jay that the time had come to share it with the world.
THE DREAMER'S SESSION – LIVE features songstress LeJuene Thompson on "Watch Him Work", and The Bakery Nashville Orchestra on "Big Things Start Small." John's father and renowned Gospel organist, John "Binky" Flowers, provides a special interlude on the album.
John's radio single from the album is "Better," a song of empowerment and encouragement wrapped in a moving rhythm and vibe.
"Better" contains lyricism to keep listeners uplifted and motivated. John Jay engages his powerful vocal ensemble to set the tone and groove for the single laced with nostalgic Hip Hop and Go-Go influences.
Pushing the boundaries of his talents, John Jay is also adding new layers to what Gospel music can be with his THE DREAMERS SESSION – LIVE. You can experience his carefully crafted and poignant musical compositions by pre-ordering the album and streaming "Better" now.
Follow John Jay: @4JohnJay
The Bellamy Group