Singer Faith Evans Releases New Single "Right Now" | LISTEN!
by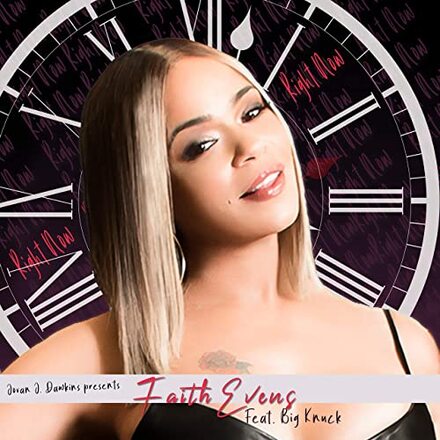 Grammy winning, R&B diva Faith Evans reminds us to hang tough on her latest track, "Right Now"
For over two and a half decades, Faith Evans can always be counted on to provide electrifying moments thru many Billboard Top 25 R&B singles, including the poignant," I'll Be Missing You," dedicated to rap icon Notorious Big. Though it has been a couple of years, the singer/songwriter returns to the studio with more purpose for "Right Now" (Heritage Music Group).
Under the production touch of Jovan J. Dawkins (Jagged Edge, Brandy) and a brief rap appearance by Big Knuck, "Right Now" speaks to issues that have recently intruded our lives – from rising unemployment to social distancing. But the heartbeat of "Right Now" thrives with Evans' steady, soulful rapid-fire lead and trademark backing voices in how to deal with life's pressure cooker: "You better know your worth/And realize sometimes in life things are going to hurt/How will you handle it, you can dismantle it/Or just keep going…"
"Right Now" is currently available on several digital outlets.
Peggy Oliver
The Urban Music Scene