Producer Chris "Big Dog" Davis to Release New Album "Focus" on June 26th, 2020 | LISTEN to New Single "It's All Love" Feat. Dave Koz & "Blue Light Special" feat. Kim Waters!
by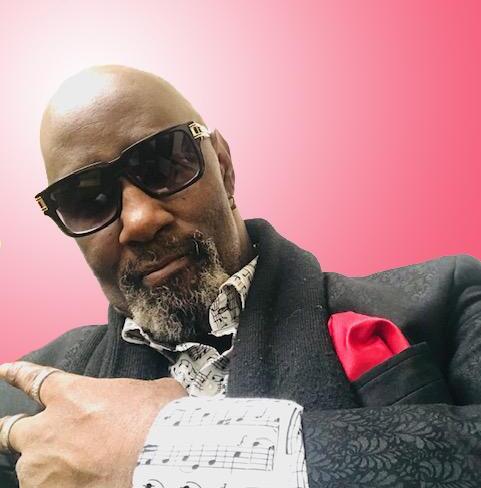 Multi-Grammy Nominated Producer & Keyboardist
Chris "Big Dog" Davis
Releases Shanachie Debut As A Solo Artist on Focus Due Out June 26, 2020
Star-Studded Affair Features Guests Maysa, Dave Koz, Kim Waters,
Gerald Albright, Rick Braun, Nick Colionne, Bluey & Others!
Few artists are equally captivating behind the scenes and on the stage. It requires a certain amount of vision, keen musicianship and discipline. On Focus, all of these skills coalesce to create a thrilling 11– track experience that demonstrates the type of magic that multi Grammy nominated keyboardist and producer Chris "Big Dog" Davis' has brought to other artists as a producer. His Midas touch has added finesse to endeavors by Brian McKnight, George Clinton, Will Downing, Syleena Johnson, Chanté Moore, Maysa, and numerous others. As he takes center stage for the first time on recording, his wizardry blesses an entire album of inspirational and moving originals. "This experience has really been exciting and rewarding. My hope is that people will enjoy coming into my musical world and getting a deeper glimpse into who I am and all of the music that has influenced me from Jazz, Funk Gospel and Pop," says Davis, who has produced 17 #1 hits on the Contemporary Jazz charts. Danny Weiss, VP of Jazz A&R states, "Chris has been our go-to producer for everyone from Kim Burrell to Maysa to Norman Brown, just to name a few. We're thrilled to be releasing his first solo album, so that the world can witness the full expression of his artistic talent."
"The idea behind Focus was to create music with some of my favorite people. It also served as a reminder to keep your eyes on a prize and to let our dreams become our reality," shares the handsome and amiable 6'3" bodybuilder who spent a stint in the Marine Corps. The Waterbury, CT native drew from diverse influences like Miles Davis, Chaka Khan and George Duke and even his own Zen rooted philosophy to living life. Focus joins Davis with a cadre of the best working artists in Contemporary Jazz including Kim Waters, Gerald Albright, Rick Braun, Dave Koz, Maysa, Bluey and Nick Colionne. "It is so humbling to have all of these artists join me on this project. Every single one of them came bearing gifts that make this album so special," shares the keyboardist.
Focus opens paying homage to the 'Queen of Funk' with the Doheny/Stuart Chaka Khan hit "Whatcha Gonna Do For Me." "Big Dog's" sophisticated and in the pocket-groove on this favorite R&B jam unites him with saxophonist Gerald Albright. The duo scored a Grammy nomination in 2015 for their collaboration Slam Dunk. The title-track is a fitting motivational anthem, as we face the challenges of our current time. Powered by the dynamic duo of Maysa and Bluey, "Focus" is a potent reminder to focus on the things that truly matter.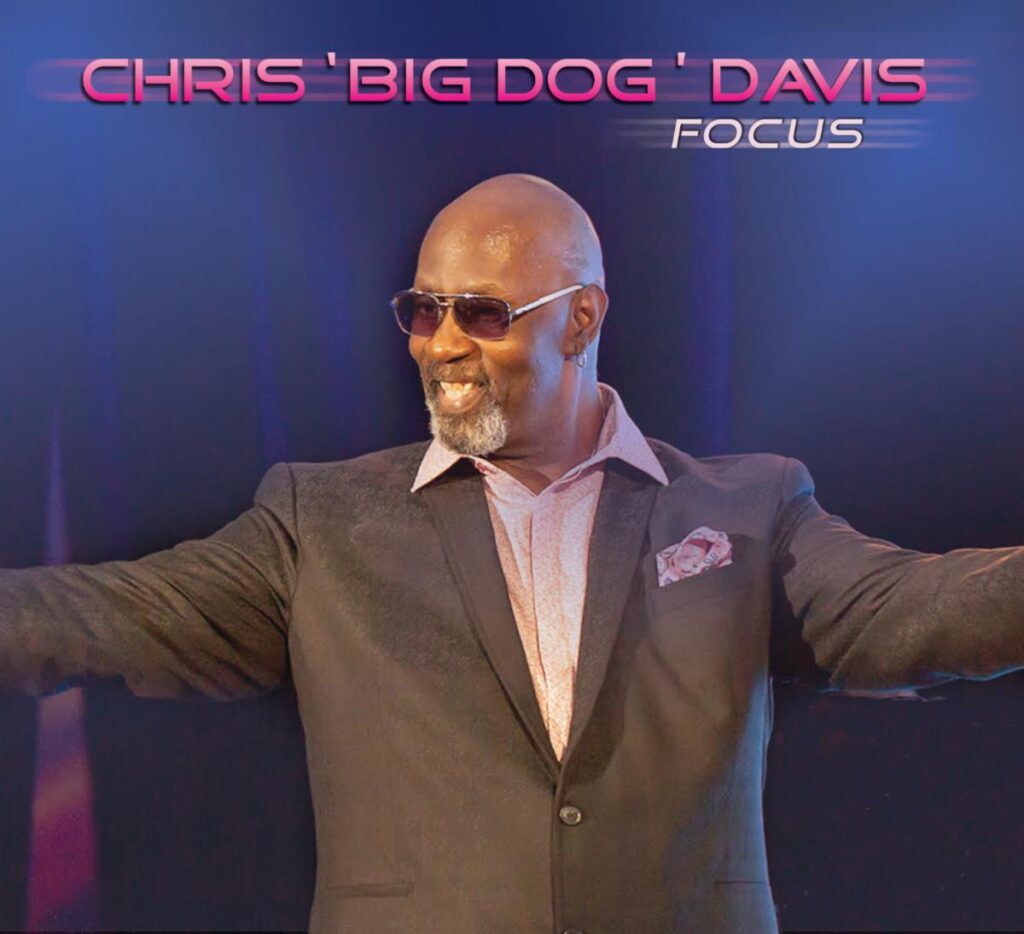 The ethereal Zen ballad, "One Day At A Time" reminds us to be mindful as "Big Dog's" cascading piano lines take flight with Rick Braun's sailing trumpet to perfect effect. The song takes inspiration from conversations Davis has had with his limo driver Max. The gospel-tinged "You Are Loved," inspired by George Duke and featuring bassist Ace Livingston, brings another layer of beauty into focus, while the jubilant "Silver Street," featuring saxophonist Marty Quadrato, transports us down a winding road of joy. The composition "It's All Love" is named after one of the Davis' favorite sayings. He unearths a mountain of emotion on this track that unites him with saxophonist Dave Koz as they create one of the most memorable moments on the album. Focus also showcases the sensual "You Just Smile," featuring guitarist Tony DePaolo. "We are all so stressed and rushing from one place to the next and this song is just a reminder that the world would truly be a better place if we would all just take a moment and smile," shares Davis, devoted father to five daughters. A pleasant surprise on Focus is the composition "Natural High" which takes inspiration from Miles Davis and finds "Big Dog" taking us down a bluesy bend as he stretches out and gets loose for this soul drenched number. 'Big Dog' kicks it up a notch on the dance-inspired "Fall Back" while "Just When You Thought You Had Enough," featuring guitarist Nick Colionne, serves up a sweet groove with the perfect combination of funk and soul. The album ceremoniously closes with the show-stopping finisher "Blue Light Special" showcasing Kim Waters.
A native of Waterbury, CT, Chris "Big Dog" Davis' early beginnings were immersed in music. He began studying piano at age four. His mother was the choir director at Refuge Church of Christ where he played in the band seven days a week. He was later recruited for a gifted after school program at Yale University where he studied classical composition. By sixteen, Davis had recorded his first 45 Gospel records with his church youth choir entitled "Lord, Who Shall Abide" and "He's The Only One." Davis would go on to study with famed altoman Jackie McLean at the Hartt School of Music. It was a time when Gospel, R&B, Jazz, and Hip-Hop were cross-fertilizing and Davis was finding his own voice where his arpeggios came accented with back-beats and flat sevenths. In 1995, he landed the opportunity to work with Brian McKnight and appeared with him on The Arsenio Hall Show, The Tonight Show, and The Rosie O'Donnell Show. Throughout Chris 'Big Dog' Davis' career he has always reveled in the opportunity as he put it to "hear the music and become the architect that helps the artist achieve their sound and vision." His unique gift has afforded him the opportunity to remain busy the past two decades working with Will Downing, Kim Waters, Kim Burrell, Maysa, Phil Perry, Avant and countless other artists. This time around on Focus, "Big Dog's" canvas has come into sharp focus and the details of his artistry leave no doubt that he is a force to reckon with.
Shanachie Entertainment