Bassist Julian Vaughn to Release New Album "Supreme" on June 28th, 2019 | LISTEN!
by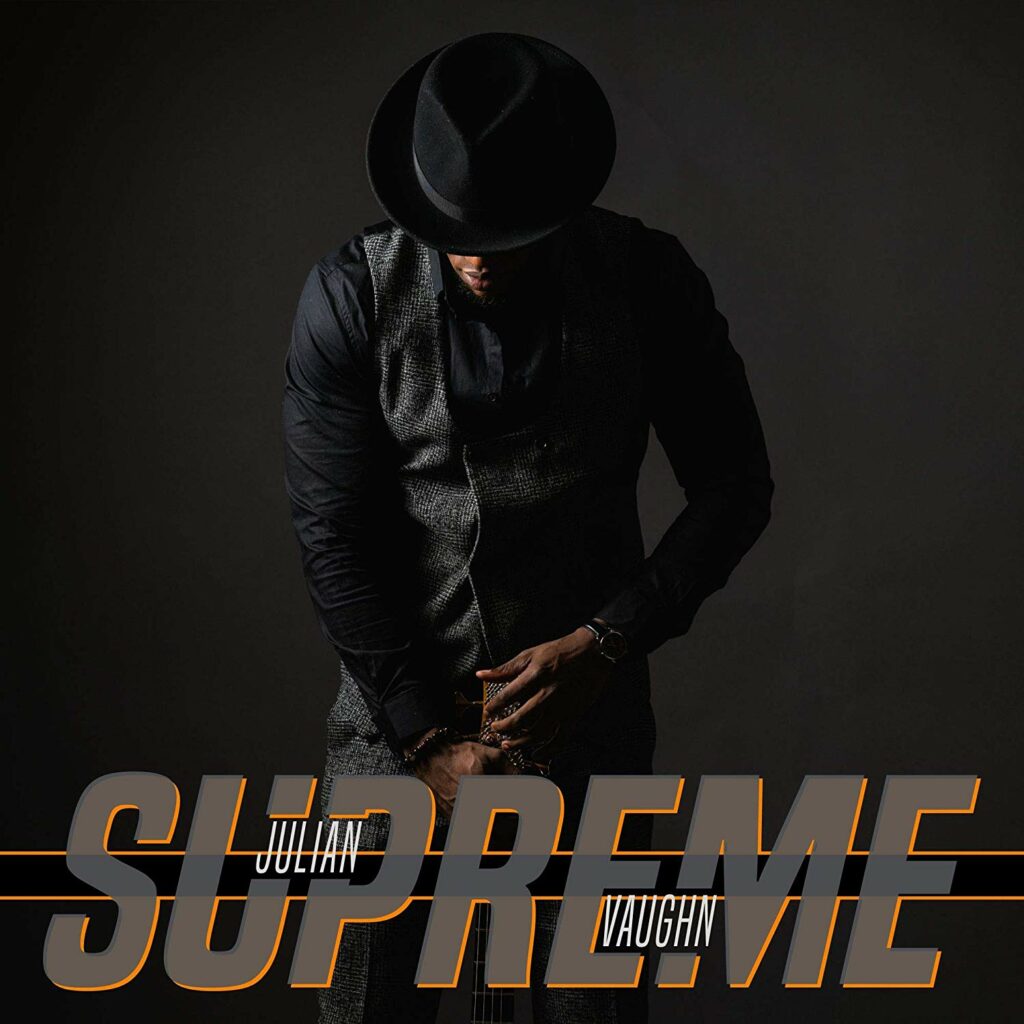 Julian Vaughn's latest project, Supreme, brings the bass guitar to the forefront
Available for Pre-Order on Amazon!
In the contemporary jazz market, the melodies are usually carried out by the brass, keyboardists or guitarists. Yet when the art of jazz at its finest veers off left of center every once in a while, there are instrumentalists who can seamlessly transport their tools into the main spotlight. Enter in Kansas City-born Julian Vaughn, who continues elevating the bass guitar as a soulful lead instrument beyond just the funky bass pops and crackles. Since he made the shift from playing drums in his local church, Vaughn was enraptured with how a bass guitar had great depth in a melodic capacity. Under master bass guitars influences such as Wayman Tisdale who passed in 2009, the baton was passed onto to Vaughn who has even drawn comparisons to Tisdale – playing alongside Darren Rahn, Marcus Anderson, Elan Troutman and other contemporary jazz comrades.
Adding to his growing catalog of five CD's and several singles that reached the top five on the Billboard Contemporary Jazz Charts, Supreme is the latest project via Trippin 'N' Rhythm Records. True to his artistic personality, Vaughn delivers his warm, signature lead bass. His latest single from Supreme, "Black Dynamite" blends smooth grooves and counterpoint from saxophonist Donald Hayes. Also featured is Vaughn's world music perspective with Afro Calypso. Supreme clearly illustrates how Vaughn holds down the bass guitar on the musical frontlines.
"Black Dynamite" is currently available on most digital outlets, while Supreme hits stores this Friday, June 28th.
Peggy Oliver
The Urban Music Scene