Jazz Legend Wayne Shorter to Release New Album "Emanon" on Sept. 14th, 2018 | LISTEN TO NEW MUSIC!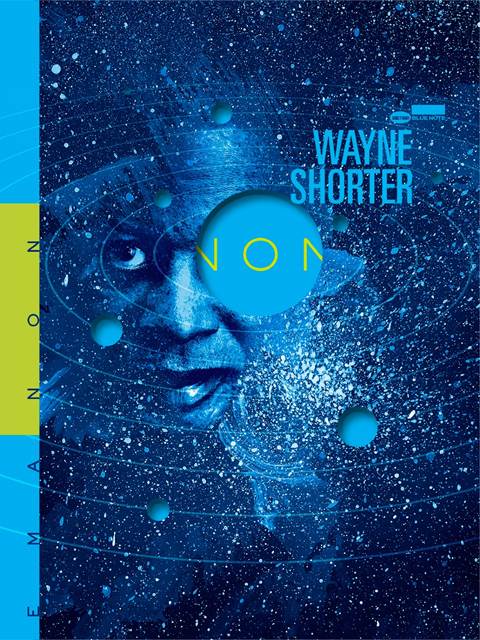 JAZZ LEGEND WAYNE SHORTER SET FOR AUGUST 24 RELEASE OF EMANON,
AN EXTRAORINDARY MUSICAL & VISUAL EXPERIENCE FROM THE 10-TIME GRAMMY WINNER
FEATURING A TRIPLE ALBUM OF ORIGINAL MUSIC PERFORMED BY
THE WAYNE SHORTER QUARTET & ORPHEUS CHAMBER ORCHESTRA
ACCOMPANIED BY A GRAPHIC NOVEL PENNED BY SHORTER & MONICA SLY
WITH ILLUSTRATIONS BY RANDY DuBURKE
UPDATE AUG. 20TH, 2018: Scheduled release date has been moved to from Aug. 24th to Sept. 14th, 2018
Jazz legend and 10-time GRAMMY winner Wayne Shorter is set for the August 24 release of his long-awaited project Emanon, his first release since 2013's Without A Net, which marked Shorter's momentous return to Blue Note Records where he began his heralded recording career in Art Blakey's Jazz Messengers in 1959. Emanon is an extraordinary musical and visual experience that presents a triple album of original music by Shorter performed by The Wayne Shorter Quartet—featuring Shorter on soprano and tenor saxophone with Danilo Perez on piano, John Patitucci on bass, and Brian Blade on drums—with and without the 34-piece Orpheus Chamber Orchestra. The music is accompanied by a graphic novel penned by Shorter with Monica Sly and illustrated by Randy DuBurke. Emanon is a physical-only release that will be available in two versions; a Standard Edition that packages 3x CDs with the graphic novel, and a Deluxe Edition that packages 3x 180g vinyl LPs and 3x CDs with the graphic novel enclosed in a beautiful hardcover slipcase. Emanon is available for pre-order today.
DISC 1
The Wayne Shorter Quartet With Orpheus Chamber Orchestra
1. Pegasus
2. Prometheus Unbound
3. Lotus
4. The Three Marias
DISC 2
The Wayne Shorter Quartet Live In London
1. The Three Marias
2. Lost And Orbits Medley
DISC 3
The Wayne Shorter Quartet Live In London
1. Lotus
2. She Moves Through The Fair
3. Adventures Aboard The Golden Mean
4. Prometheus Unbound
* * *
Blue Note Records