Cuban Pianist Axel Tosca's Self-Titled Album Coming March 25th, 2016 Via ALFI Records
by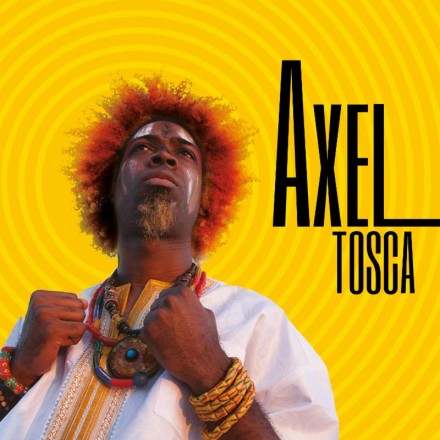 ALFI Records Releases Eponymous Album by Pianist Axel Tosca
NEW YORK, NY, February 25, 2016 ­­- ALFI Records celebrates the release of "Axel Tosca,"a nine-track album of contemporary jazz with a global reach, composed and performed by Axel Tosca, the Cuban-born, New York-based piano virtuoso. Special guests on the album include Jeff "Tain" Watts (drums), James Genus (bass), Luisito Quintero (percussion) and Ron Blake (saxophone/flute). Release date: March 25; Pre-order date: February 26
Tosca, 32, was born into a musical family. His mother is internationally-acclaimed singer Xiomara Laugart, known as "The Voice of Cuba." His father is singer/songwriter Albert Tosca. Since the age of seven, when Axel shifted his focus from guitar to piano, he has absorbed a variety of musical styles from Cuban hip hop to Latin jazz through studies at some of Cuba's most prestigious music schools. After relocating to the United States in 2005, he performed for two years in the Las Vegas show "Cuban Night." He currently lives in New York City where he studied jazz at the New School for Jazz and Contemporary Music. Axel can often be found in New York clubs performing with his band (U)nity.
Though steeped in jazz traditions, Axel doesn't look like a cerebral jazz composer in a dark flannel suit. With a shock of day-glow yellow hair (or sometimes red) standing straight up and a matching goatee pointed straight down, he looks more like a madcap scientist experimenting with things that could potentially bubble up. Mostly, on this record, he looks and sounds like he's having fun. "Axel Tosca" is a clearly thought out, richly-scored addition to contemporary jazz, incorporating beats from around the world woven into soulful, melodic and complicated structures.
The nine tracks on "Axel Tosca," touch on musical flavors, a virtual culinary tour of Latin America, Africa, Asia and American funk rhythms. In addition to the stellar special guests, featured performers, include Grammy-winning artist Luques Curtis; Axel's mother, Xiomara Laugart; vibraphonist Felipe Fournier of the band Super Mambo; Keyon Harrold on trumpet; drummers Dana Hawkins and Skoota Warner; Max Cudworth on alto sax; guitarist Michael Valeanu; Tamer Pinarbasi on the Turkish string Qanun or Kanun; and singers Melanie Charles and Natalie Guillaume. It's a powerful, larger than life line up and Axel has given each performer a meaty chunk of music to conquer while corralling them into working together in perfect harmony.
The album opens with "Accent" featuring Tosca's intricate piano playing and a neat conversation between keyboards, percussion and horns. Next up is a 21st Century rearrangement of the classic Cuban song about love and yearning, "Siboney" (written by Ernesto Lecuona), sung in Spanish by Xiomara Laugart. "One for Grew," (by Robert Glasper) begins with bongo drums, a sly invitation to join a conga line and then broadens out to incorporate piano. When the bass arrives, it commands attention, then joins the party. When everyone starts playing together, it's hypnotic, a richly conceived multi handed composition. The song, "Fulani in Love," features a progression of swirling sounds, building up to a warm wave of percussion, bass and keyboards. It rises up, flows and ebbs. There are so many sounds here, instruments interacting with technical precision, like a finely honed machine with all parts oiled and humming together.
On the dreamy "Hologram," harmonizing voices set a spell as they chant an incantation lifting and soaring in and out, elusive at first, then stronger, like a distorted image from a hologram, but with percussion and vibraphone underneath. The Timba-influenced "Afri Asia" layers a rich bass line with strings then leaps continents halfway through the song to a sonorous trumpet, sax and piano build up that flings the song into an entirely different place than where it began. Axel's take on contemporary jazz with his own particular spin is evident on "Estrella" and "Vibe," which both emit romantic, cool breezes that virtually jump off the CD to make listeners sway. On "Rio," Axel has written a solid showcase for piano and it's where he gets to really show off his chops.
ALFI, which stands for Art Lab For Innovation, is an international, multicultural record label founded by jazz guitarist Albert Dadon (aka Albare). In addition to "Axel Tosca," the roster also includes records by Arturo Sandoval, Joe Chindamo and Zoe Black, Phil Turcio and César Orozco, with new music coming fromDarryn Farrugia and Albare. Based in Melbourne, with branches in New York, Los Angeles and Munich, ALFI is distributed in the United States by MRI Associated Labels. For more information, please visit www.alfirecords.com.
McClair PR