Terri Lyne Carrington Releases New Video for "So Good (Amazing)" Feat. Jaguar Wright
by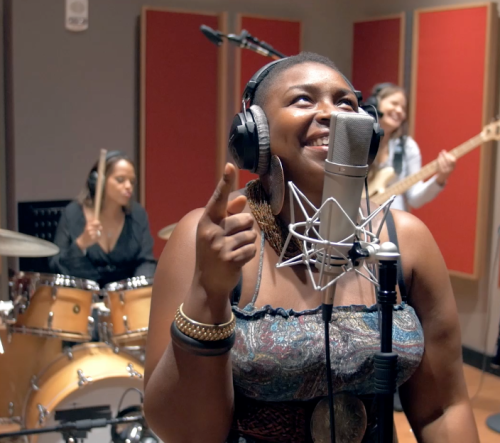 "So Good (Amazing)" Video featuring Jaguar Wright and Terri Lyne Carrington
Available NOW on iTunes!
"So Good (Amazing)" stars Jaguar Wright and Terri Lyne Carrington and features an all-star cast of female vocalists and instrumentalists. The song is written and produced by Carrington, a three-time GRAMMY® Award-winning recording artist, drummer, composer, bandleader, musical director, multi-genre producer and arts educator. "So Good (Amazing)" is featured on Carrington's, current CD, The Mosaic Project: LOVE and SOUL.
"Jaguar Wright was the first vocal recorded for this project and it helped to set the tone for the album," says Carrington. "It also set the bar for the rest of the vocal performances on the album, which features music from Natalie Cole, Chaka Khan, Oleta Adams, Jaguar Wright, Valerie Simpson, Nancy Wilson, Chante Moore, Lalah Hathaway, Ledisi, Lizz Wright and more.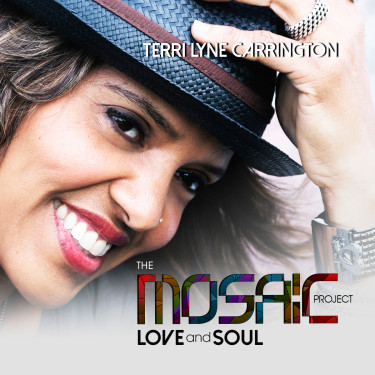 Carrington met Wright ten years ago at the North Sea Jazz Festival. "I was a fan of hers since her debut CD. Her song 'The What If's' is one of my all-time favorite R&B/Neo-Soul songs," says Carrington. "Her vocal mastery is stunning and her understanding and ability of jazz is exceptional as well. Her sound is unique and crosses music genres fluidly. When I wrote 'So Good (Amazing)' I knew it was for her to sing."
The video was directed by Frankie Leroux and shot in the Back Bay area of Boston, with two of Carrington's former students, Greg Groover and Negah Santos from the Berklee College of Music. The restaurant scene was shot at Teranga, one of Carrington's favorite restaurants in Boston, which serves African cuisine from Senegal. The club scene was shot at the world famous Wally's Cafe, where many great jazz artists cut their teeth during their tenure at Berklee College of Music.
The recording of "So Good (Amazing)" features some of the best instrumentalists in jazz, including Terri Lyne Carrington (drums), Tia Fuller (alto saxophone), Elena Pinderhughes (flute), Amy Bellamy (Rhodes), Rhonda Smith (bass), Linda Taylor (guitar), Angie Swan (guitar), Tanya Darby (trumpet), Arnetta Johnson (trumpet), and Netta Ranaan (tenor saxophone).
GWENDOLYN QUINN