Contemporary Jazz Saxophonist Lebron Dennis Returns with New Album "New Era"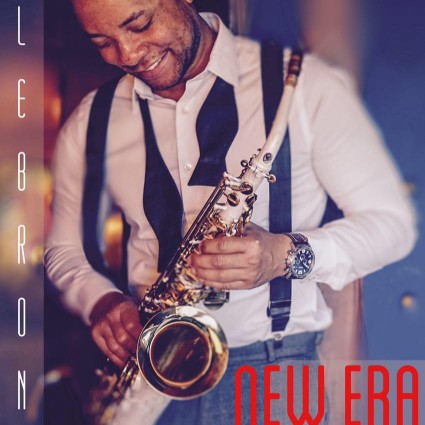 Jazz Saxophonist Lebron Dennis Returns with new disc "New Era" from Trippin' and Rhythm Records.
Contemporary Jazz Saxman Lebron Dennis comes back to the scene with a new, energetic project entitled, "New Era" – first released on June 24th, 2015 on Trippin and Rhythm Records. Joining Lebron on a few selections are special guests Julian Vaughn (bassist), Keith Fluitt (Vocals), Lin Rountree (Trumpet), Rachael Gehmilch (Violin) and many more. This is Lebron's 2nd offering to date behind the successful release of "Shades" back in 2013. The 'young lion' joins an impressive list of jazz musicians who are still parading the circuit, helping to keep the pure essence of modern jazz music alive.
One of the singles from the album "Red Hook" is currently enjoying a smooth rotation on radio and other music outlets online. The album is now available elsewhere on iTunes, Amazon and other fine retailers.
Check out the short video snippet highlighting the release of "New Era" above.
Connect with Lebron:
Facebook: https://www.facebook.com/lebron.dennis.9
Twitter: https://twitter.com/lebrizzle
Official Website: http://www.lebronmusic.com/#meltdown-tour
Purchase "New Era" on Amazon: http://www.amazon.com/New-Era-LEBRON/dp/B00YJPUKL6/ref=sr_1_1?s=music&ie=UTF8&qid=1438211107&sr=1-1
The Urban Music Scene.com