The Top 100 R&B Slow Jams #5 | Jennifer Holliday – I'm On Your Side
by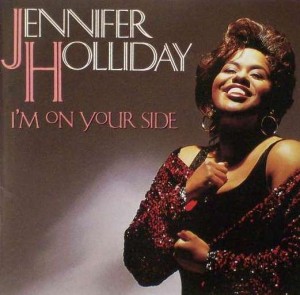 Good Day Ladies and Gents…..welcome back to T.U.M.S.!
The next special selection into our long lasting list of classic ballads belongs to a phenomenal vocalist whose voice has stood the test of time. The dynamic Tony & Grammy award winning actress Ms. Jennifer Holliday.
She gave one of soul music's major hits a touch of love with her rendition of the Angela Bofill treasure "I'm On Your Side" back in 1991. The single became a hit and shot up the Billboard Hot R&B chart to #10. The album of the same name was also a major highlight into the career of Ms. Holliday as it was released by Arista Records and executive produced by Clive Davis.
Ms. Holliday recently released a new album on Shanachie Records entitled "The Song Is You."
Flashback with us to the yesteryear of fantastic and enduring love music today, as T.U.M.S. gives you our Top 100 R&B Slow Jams #5 – Valentine's Day treat: Jennifer Holliday & "I'm On Your Side!"
To access our current countdown list of Top 100 R&B Slow Jams, please click here!
The Urban Music Scene.com