R&B Singer Bobby Brooks Wilson's New Single Breaks Top 40 National Airplay
by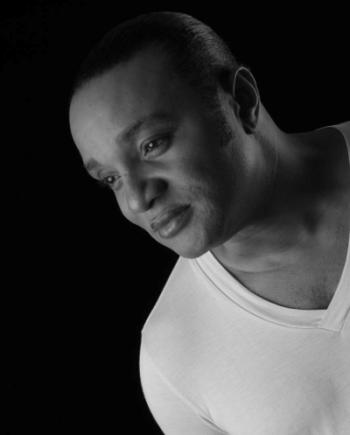 Bobby Brooks Wilson, son of the legendary Jackie Wilson, is showing the world that he is a star in his own right.
Nashville, TN (PRWE July 30, 2013
I Get the Sweetest Feeling, a song from Wilson's CD It's About Time, was released nationally to radio June 24 by Plateau Music.
Just one month later, the single cracked the national Top 40 charts at Number 36 in the music industry's airplay barometer, the FMQB AC (Adult Contemporary) Top 40 charts.
Written by Van McCoy and Alicia Evelyn, the song was first recorded by Jackie Wilson and made the Top 40 Billboard charts. Following in his father's footsteps, Bobby Brooks Wilson is now on the verge of repeating – and even surpassing – that accomplishment.
Jackie Wilson's version was released in the UK four years after its initial American debut and reached Number 9 on the UK Top Ten lists. I Get the Sweetest Feeling was also the title song of a 1968 album by Jackie Wilson, which was one of the last to be issued during his lifetime.
The response to the essay/liner notes in Bobby Brooks Wilson's CD was so positive that Wilson is now penning his autobiography, tentatively titled My Father Jackie Wilson, The Bobby Brooks Wilson Story.
Co-writer Al Abrams, author of Hype & Soul: Behind the Scenes at Motown and ten other published books as well as the CD essay, plans to start shopping the project to major book publishers in September.
Meanwhile, media outlets across the globe have been quick to pick up on Wilson's links to superstar Bruno Mars, as detailed in the CD essay.
Redseven, a German television production company, is flying Wilson in for interviews for their new Number One show which debuts in Germany, Austria and Switzerland in September. The show will highlight Wilson's memories of working with Mars.
Readers of Rolling Stone were recently treated to a series of reminiscences by Wilson of his early working days with Bruno Mars in Honolulu.