Joe Blessett "Changing Everything" New Jazz Changing the Sound of Adult Music
Changing Everything new CD released
by Joe Blessett. Changing the rules and a giving unique interpretation
of a new jazz music style. This album stretches out, taking chances and
moving a music style out of the background to the front of the line.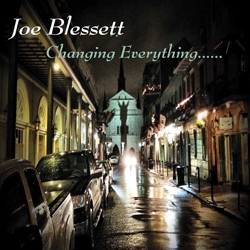 Orlando, FL, October 18, 2012 –(PR.com)–
Originally to have been released in the summer of 2012, but delayed
after attending ASCAP Expo 2012 armed with information from George Duke,
Lee Ritenour, Mark Isham and The Smeezingtons. With some material being
scrapped, rearranged and more detail applied to approach and create
music for a new generation of listeners. Adding a unique visual presence
to the project Jeff Adair owner and director of Dream Work Conquer Films a film production company based in Dallas, TX will direct the music video: Talking to Miles.
To continue, please click "MORE"!