Reggae Singer Rocky Dawuni Releases New Single "Shade Tree" | WATCH NEW VIDEO!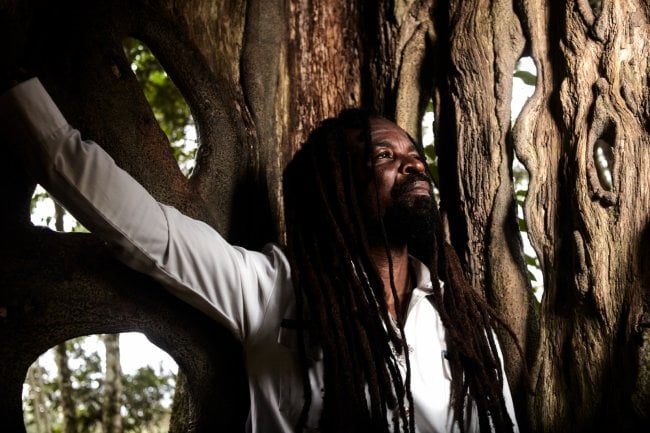 Rocky Dawuni's
Global Anthem "Shade Tree"
is a Message for Our Time
International musician, songwriter, producer and activist, Rocky Dawuni has released a new single "Shade Tree" with a stunning accompanying video! Filmed in Salvador, Bahia Brasil, "Shade Tree" is a picturesque feast of culture, lifestyle and the soulful diversity of its people. The single is the second from the 3x GRAMMY Nominated musician's forthcoming album which is due to be released in 2024. "Shade Tree" is a timely anthem of empowerment and unity.
Salvador, Bahia is the perfect setting for the video for the song as the city itself grew from all of the Africans who were brought there and found each other; creating an incredible nucleus of afro descendent culture – a modern day "cultural shade tree" that is the "roots" connecting Africa to the African Diaspora and to the rest of the globe. The song is based on the concept of the tree that provides shade for all of the various "shades" of humanity – a convergence point and an oasis for all people. The shade tree is where conflicts and disagreements can be resolved; it provides "a shelter from the rain" which is shared amongst everyone. Humanity shares this common destiny because we are nature and our destiny is intimately entwined with each other and with all of life just as are the roots of the tree. Under the tree we are a community in our individuality. As the lyrics say "we are one, but we are not the same."
Rocky Dawuni's own unique "Afro Roots" sound mixes Roots Reggae, Afrobeat, Highlife, Soul, Pop & more. A galvanizing performer, Dawuni has shared the stage with luminaries including Stevie Wonder, Ozomatli, Peter Gabriel, Yothu Yindi and many more. Rocky was named one of Africa's Top 10 global stars by CNN having showcased his talent at prestigious venues across the globe from Hollywood to Bollywood to Zanzibar and beyond. Rocky is a dedicated environmental and humanitarian activist serving as a UN Goodwill Ambassador for the Environment for Africa and a Global Ambassador the World Day of African and Afro-Descendant Culture .Through these and other designations he uses his music to shine a light on crucial issues facing humanity with live concerts, speaking engagements, symposiums, youth leadership as well as through his own Rocky Dawuni Foundation.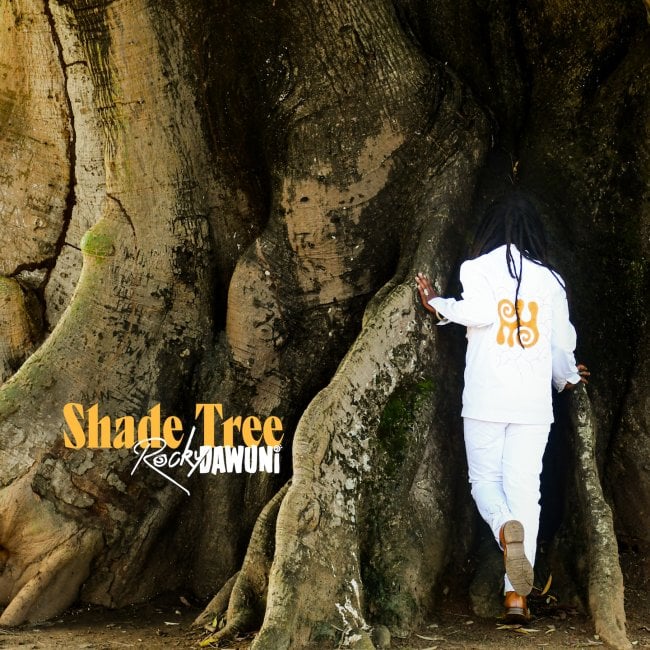 "Shade Tree," written by Rocky Dawuni, has additional production by GRAMMY Nominated engineer and musician extraordinaire, Anthony Brewster as well as renown engineer Michael Vail Blum. The song was mixed by multiple GRAMMY Award winning engineer and producer, Qmillion aka Keith Lewis, known for his work on the Robert Glasper "Black Radio" albums, Seun Kuti and more. Drawing from diverse influences and vocals stylings that sometimes recall classic soul singers like Curtis Mayfield and D'Angelo, with a production approach that merges elements of Hip Hop, Reggae and soul stirring social commentary, "Shade Tree" keeps things moving with its irresistible conscious groove heralding a new world of hope.
For more information on Rocky Dawuni:INSTAGRAMFACEBOOKTWITTERYOUTUBEWEBSITE
RBA Publishing & Publicity