Singer ALA.NI to Release New Seasonal EP "Christmas Vol. 2" on Nov. 24th, 2023 | WATCH NEW VIDEO!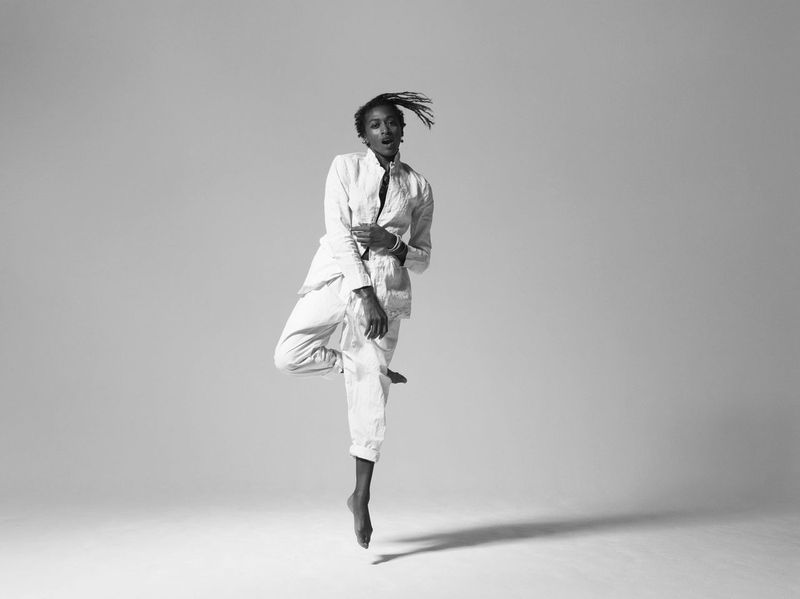 ALA.NI ANNOUNCES NEW FESTIVE EP CHRISTMAS VOL. 2
OUT NOVEMBER 24
November 16, 2023: Today, ALA.NI announced her second festive EP Christmas Vol. 2, out November 24th. Bringing a grandeur to the smoky, lovelorn traditions of a torch singer, ALA.NI's previous albums – her debut You & I and the entirely a capella ACCA – have earned a wealth of international acclaim, as well as high profile fans and collaborators such as David Lynch, David Byrne, Iggy Pop, Lakeith Stanfield and Jean Baptiste-Mondino. The EP announcement comes with the first single "You Broke My Heart (On Christmas Eve)."
ALA.NI deploys her always exquisite voice to capture the varying emotions that emerge throughout the festive season. As we've come to expect from ALA.NI, her songs are beautifully spacious, with sparse instrumentation (little more than piano and percussion) allowing her affecting vocals and swooning harmonies to unveil their full majesty. This is the second instalment in ALA.NI's Christmas series after Vol. 1 was recorded during lockdown and released in 2020.
That attitude of sentimentality (just about) overcoming cynicism informs the EP's opening song, "Christmas Cheer." You perhaps wouldn't notice its "bah humbug!" spirit on a first listen, its time-honoured take on seasonal songs initially masking its witty lyricism ("Income's low, prices dear / But all's fine with Christmas cheer"). Yet by the time its sleigh bells drift into play, it's clear that even ALA.NI will eventually succumb to the joys of the season.
The EP features two other new compositions. "You Broke My Heart (On Christmas Eve)" possesses a timeless grace that makes it feels as should been a part of the Christmas songbook for decades, but what other seasonal favourite has such black-humoured lyrics such as, "Your Rolex present I will keep / Or better yet, I'll smash it up"? But ultimately the EP ends on a high, with ALA.NI presenting "Now I Believe," a sweet story of finding love at first sight after reluctantly attending a Christmas party.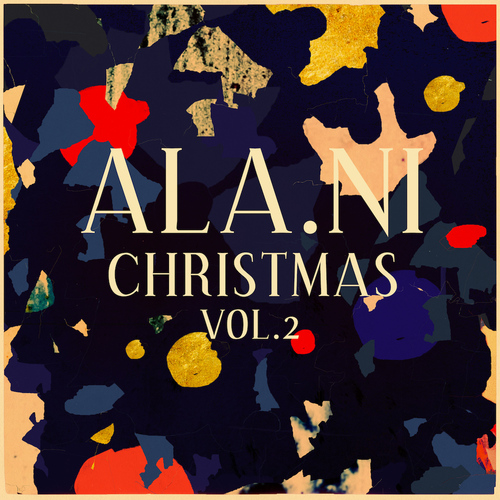 Preoder / Presave Christmas Vol. 2 HERE
Christmas Vol. 2 is completed by ALA.NI's takes on two classics: Joni Mitchell's "River," originally from the landmark Blue album; and Elvis Presley's "Blue Christmas."
The EP was produced by Rob Shirakbari, who is best known as the long-term musical director for Dionne Warwick and Burt Bacharach and, most recently, as producer and co-writer for Rumer. It was recorded across sessions at Abbey Road, at Rob Shirakbari's own studio, and at ALA.NI's home studio in Paris.
Born to Grenadian parents and raised in London, ALA.NI comes from a storied musical background, her great-uncle being Leslie 'Hutch' Hutchison, an infamous cabaret icon of the pre-WWII era. She has loved singing and dancing as long as she can remember, having attended numerous London theatre Schools from the age of 5, she was a pupil at the Sylvia Young Theatre School. Forming her first band when she was just 11 and signed to Sony at the age of 15.
Her next steps included performing as a backing vocalist for Mary J. Blige, Blur and Andrea Bocelli, before their debut album cast her artistic aura over a growing global following – assisted by a memorable TV debut on Later… with Jools Holland, as well as shows with Benjamin Clementine, Ibeyi and Rufus Wainwright.
Photo Credit: Jean Baptiste-Mondino
Christmas Vol. 2 tracklist:
1. Christmas Cheer
2. River
3. You Broke My Heart (On Christmas Eve)
4. Blue Christmas
5. Now I Believe
Follow ALA.NI:
Missing Piece Group