Gospel Singer William McDowell Releases 3-Track Single "The Promise" | WATCH NEW VIDEO!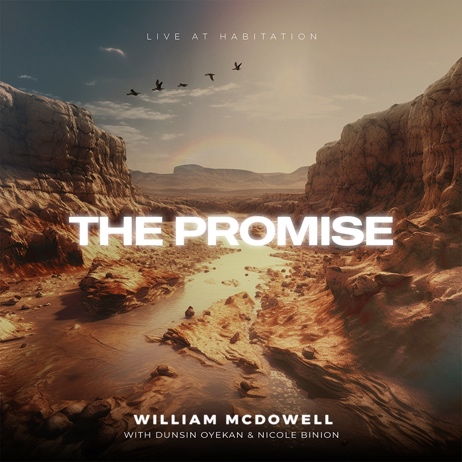 William McDowell releases moving song, "The Promise"
The new single features Dunsin Oyekan and Nicole Binion
(BRENTWOOD, Tennessee) – GRAMMY®-nominated, GMA Dove Award®-winning and Stellar Award-winning worship leader and pastor William McDowell releases a special 3-track deluxe single titled "The Promise." Starting with a passionate exhortation, the new single is more than a new song for the Church but a call to surrender to a fresh move of God straight from McDowell's pastoral heart. Filled with Scripture and fervor, the introductory track leads into "The Promise" on which worship leaders Nicole Binion and Dunsin Oyekan feature. "The Promise" approaches profound themes and the history of the Biblical text to create an experience for listeners beyond the deluxe single. Following on, the third track is a spontaneous reprise flowing from the energy of the song. With "The Promise," McDowell shares the charismatic essence of his life's calling in hopes to share his passion with followers of Jesus around the world.
Integrity Music is part of the David C. Cook family, a nonprofit global resource provider serving the Church with life-transforming materials. With offices in both the US and the UK, Nashville, Tennessee and Brighton, East Sussex, Integrity Music is committed to taking songs of substance to the local church and its leaders around the world.
The David Brand