Pianist Sean Mason to Release Debut Album "The Southern Suite" on Oct. 27th, 2023 | WATCH NEW VIDEO!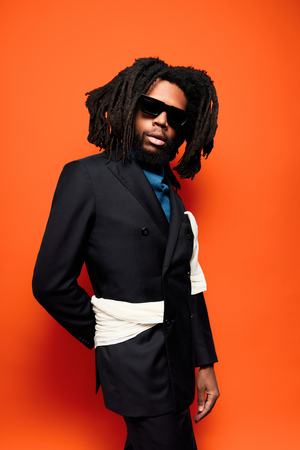 Sean Mason Announces Debut Album
The Southern Suite
Out October 27th Via Blue Engine Records
Shares New Track "Closure"
With Studio Performance Video
September 8, 2023: Blue Engine Records, Jazz at Lincoln Center's in-house record label, announces the upcoming release of jazz pianist and composer Sean Mason's debut album The Southern Suite. Today, the lead track "Closure" is released on all major streaming platforms alongside a music video that captures the dynamic live interplay of Mason's quintet. The Southern Suite will be released on October 27, 2023.
A rising star who's earned praise and support from both Wynton and Branford Marsalis, Mason's infectious, melodic compositions combine the Southern elegance of his native North Carolina with the urban sophistication of his current home, New York City. "Closure" finds Mason wrestling with duality, as the composition represents "… the end of a chapter. It communicates a 'F you with a smile', that I have the freedom to break the rules while still honoring my musical ancestors. It's rooted in gospel nostalgia— intersecting the rhythm of swing with contrapuntal techniques of classical music.
The genesis of The Southern Suite came from an all-star quintet which Mason handpicked: Tony Glausi (trumpet), Chris Lewis (tenor saxophone), Felix Moseholm (bass), and Domo Branch (drums). Mason recalls, "It was during the first rehearsal that we realized how special of a group we were. We had only played through my first two songs when we all stopped, looked at each other, smiled… and said, 'Whoa—we should record this.'
"This album is situated at the intersection of 'renaissance' and 'street culture'" explains Mason. "Each song represents a deviation from traditionalism and the cultural norms that I often felt forced to conform to, leading me to embrace the convergence of such paradoxical concepts and embody them through the musical language." The Southern Suite portrays a resolution of these polar forces and is a bold statement of purpose from
Mason, a generational talent well on his way to becoming a leading pianist/composer of his time. Born and raised in Charlotte, North Carolina, Sean took to the piano at the late age of 13, teaching himself by ear to play the styles of music he was most attracted to. His approach quickly evolved into a highly original language. Sean's unique voice in jazz is steeped in the sound of the South, allowing an extended time for groove while also displaying a vocabulary far beyond his years. As a bandleader, he leads the Sean Mason Quartet, a band assembled to play Sean's original music, which has been described as highly melodic and infectious.
The Southern Suite Tracklist:
01 Final Voyage
02 Kid
03 Lavendar
04 SillyM
05 One United
06 Lullaby
07 Closure
08 Sean's Theme
Sean Mason
Missing Piece Group