Vocalist Nicole Henry Releases New Video for Single "Is It A Crime?" | WATCH!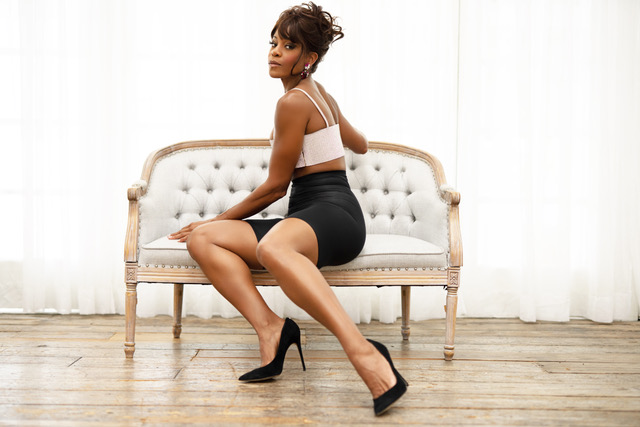 Miami Beach's Legendary Betsy Hotel Is Scene of the Crime for
World-Renowned Vocalist Nicole Henry's
Video of Latest Single Launching September 15, 2023
IS IT A CRIME? — If you still have deep desire for a former lover (and even if you don't), check out award-winning vocalist Nicole Henry's video of her latest single, "Is It a Crime," launching on all platforms Sept. 15, 2023.
Directed by Leesa Richards with principal photography by Richards and Eric Hernandez, the scene of the crime was The Betsy Hotel (thebetsyhotel.com) – an Art Deco era beachfront Ocean Drive resort. This historic luxury boutique property known for its commitment to the arts has celebrated a wide range of cultural luminaries from Langston Hughes to Mohammed Ali. As a haven for Miami-jazz it's often featured our own Nicole Henry performing in B Bar, an underground space with a Speakeasy feel that served as the location for the video's end sequence photography.
Celebrating a 20-year career and eight critically acclaimed chart-topping CDs, Nicole is the recipient of a Soul Train Award for "Best Traditional Jazz Performance," and has garnered four Top-10 jazz albums on the U.S. Billboard; JazzWeek; HMV Japan and U.K. Sweet Rhythms charts. Nicole has 225,000+ monthly listeners on Spotify and has songs placed on over 18,000 Int'l playlists. The single release of "Is It a Crime," from her latest album Time to Love Again was recently added as the #1 breakthrough single on the UK Soul Charts.
Ms. Henry continues her national tour with upcoming performances throughout the end of the year including her upcoming 10th annual holiday fundraising concert December 5th at the Colony Theatre in Miami Beach. For further tour dates visit nicolehenry.com.
EastWest Media