Singer Ketsyha Releases Acoustic Version of Single "Thank You 4 Ever" | LISTEN!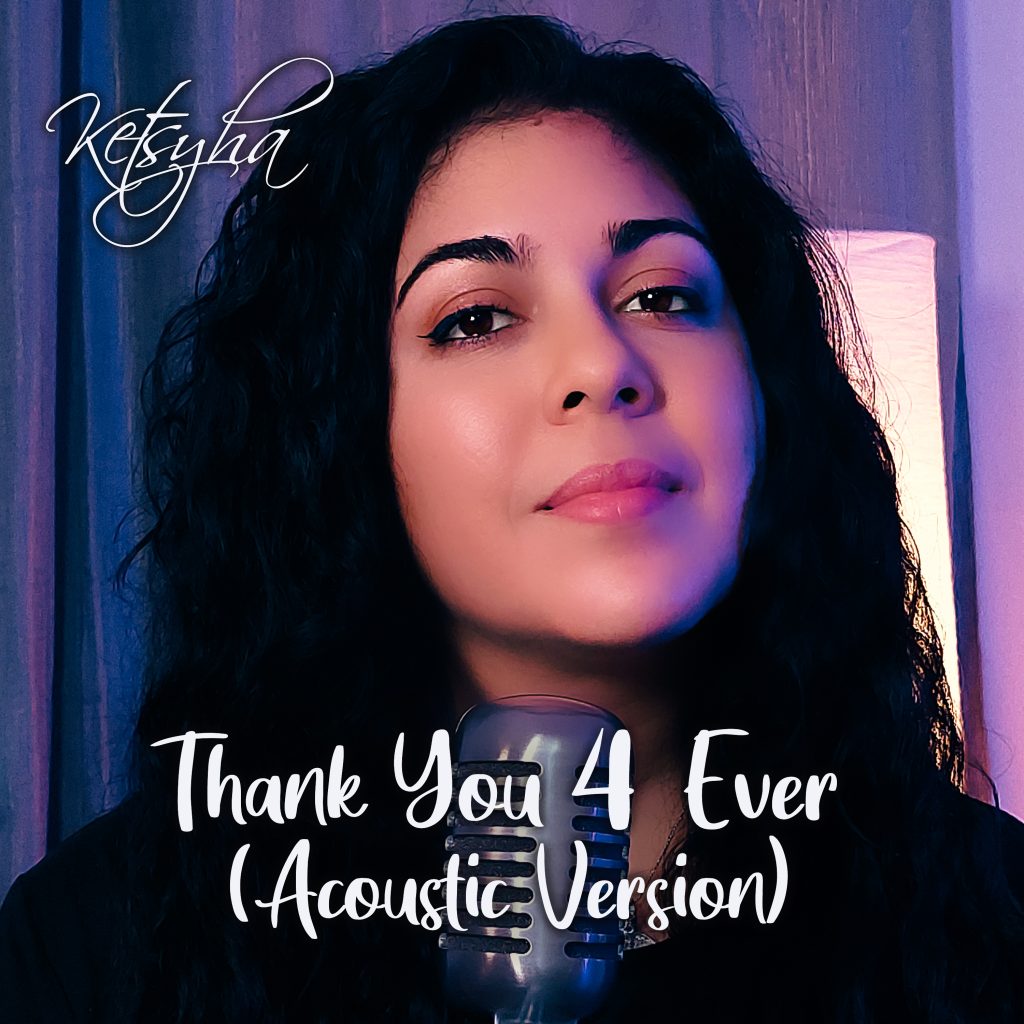 Ketsyha's Heartfelt Acoustic Version of 'Thank You 4 Ever' Now Available on All Major Streaming Platforms
Trujillo Alto, Puerto Rico – (September 29, 2023)- Ketsyha, the soulful R&B artist known for her powerful and emotive vocals, has officially unveiled the stripped-down acoustic version of her single, 'Thank You 4 Ever.' This acoustic interpretation is now accessible on all major music streaming platforms, today September 29, 2023.
This acoustic version of "Thank You 4 Ever" delivers a raw and intimate experience, showcasing the depth of her artistry. The stripped-down arrangement features soulful guitar melodies, enchanting vocal harmonies, and rhythmic claps and snaps, creating a nostalgic 90's atmosphere that resonates profoundly with listeners.
The song itself is a heartfelt reflection on gratitude and the journey of love. Ketsyha penned "Thank You 4 Ever" during her time in Los Angeles while navigating a long-distance relationship. Now, back in Puerto Rico, this acoustic version serves as a testament to love's enduring power.
Ketsyha's talent and dedication to her craft have not gone unnoticed. In 2020, she was recognized as one of the Hot 100 Unsigned Artists and Bands, solidifying her status as an artist to watch. Listeners now have the opportunity to experience the depth of emotion and raw talent that Ketsyha brings to every note. This release marks a significant moment in Ketsyha's musical journey and is a must-listen for R&B enthusiasts and music lovers alike.
Experience the heartfelt "Thank You 4 Ever" (Acoustic Version) on all major music streaming platforms today, September 29, 2023.
Website: www.ketsyha.com
Social Media Links:
Facebook: https://www.facebook.com/ketsyha/
Instagram: https://www.instagram.com/ketsyha
Twitter: @ketsyha
Spotify: https://open.spotify.com/artist/2YKHSJLb7N63jGUwJDfwyP