Soul Singer Judith Hill Releases New Single "Runaway Train" | LISTEN! Announces New Tour for 2023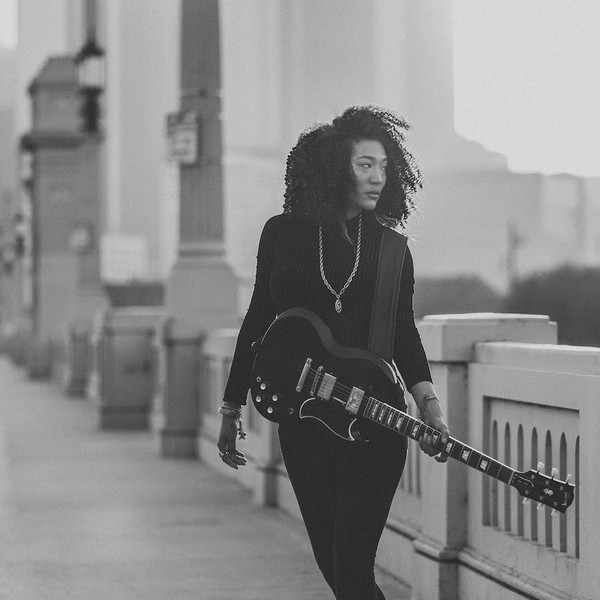 BELOVED SONGSTRESS JUDITH HILL TESTIFIES TO THE UNYIELDING PURSUIT OF MUSICAL HAPPINESS IN POWERFUL NEW SINGLE "RUNAWAY TRAIN" OUT NOW
Acclaimed Vocalist Offers A Raw, Earnest Reflection Of Her Storied Career In The Artist's Most Revealing Single To Date
Friday, Sept. 15, 2023 (Los Angeles, CA) – GRAMMY-winning soul singer and songwriter Judith Hill proudly announces the release of her new single "Runaway Train," out today, Sept. 15 via Regime Music Group.
"Runaway Train" speaks to the reflections of an artist finally taking time to look into the rearview mirror of her life's path – the culmination of a passionate and unyielding pursuit of her music career above all else. The song's chorus and stunning vocal performance captures the highs and lows of a woman in the music industry, owning the dedication she's given to her craft over the past two decades while hinting at the personal sacrifices she's made for it.
Ain't never stopping because I'm a runaway train,
I'll sail away sail away
Gotta little high on the feeling
Gotta little hoarse 'cause I keep on singing
Gotta little lost in the shuffle,
Gotta little hard from the grind and hustle
Music is my life, I'm doing what I love,
Maybe it's not enough 'cause I'm lonely as!
Hill reveals the tough life decisions that "Runaway Train" alludes to: life on the road in lieu of domestic partnerships, career over family, music above all – and ultimately acceptance of the path she's chosen.
She explains, "I am at a crossroads in my life of constantly choosing music and making decisions that are in support of what I'm doing as a musician and as an artist. So it comes with sacrifice and consequences."
Regardless, Hill revels in the strength and beauty of the high-stakes life of creative pursuits and putting it all on the line to harness the power of now.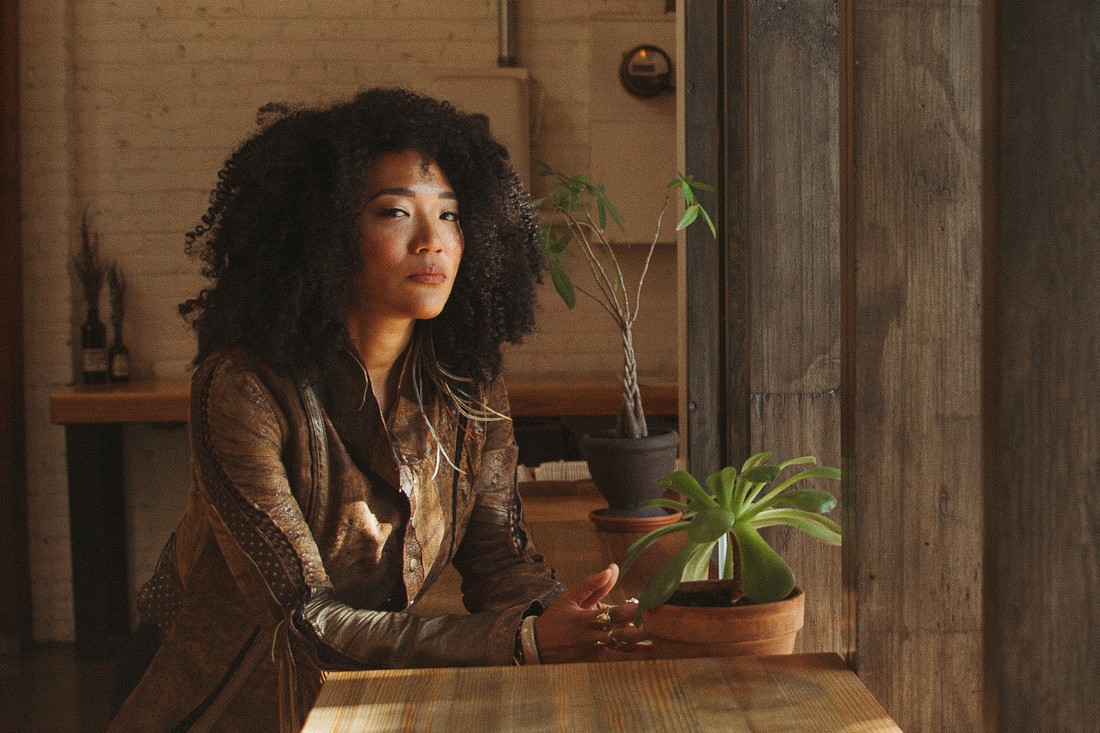 "Right now, this moment where I am at my age, singing the songs I am singing to the people that I'm singing it to, with the people on stage with me – that moment is so special, it'll never happen again. And those are the moments that make history leave an imprint on people's lives. It's a transformative experience. At this point in the game, I have become a runaway train. The brakes have pulled out and this is not going to stop. We have invested way too much of my life, too much skin in the game, and I have put all of my investment in this. So there's no turning back."
Hill's already prolific career calls back to collaborations with icons such as Michael Jackson and Prince. She was selected to duet with the late Michael Jackson on "I Just Can't Stop Loving You" during his This Is It concerts in London. After his sudden passing in June 2009, Hill sang lead on a number at Jackson's memorial service, putting her on the worldwide map in an instant. Her rise to fame is explored in "20 Feet from Stardom," the documentary narrated by Morgan Freeman, where her performances garnered a 2015 GRAMMY Award for Best Music Film. Her work with Prince began after he discovered her on Revolt TV, where she spoke aloud her wish to work with him and he summoned her to his famous Paisley Park compound shortly after. Together they recorded her debut full-length solo album Back in Time, a promising project that the dearly departed genius both produced and played on.
Despite the high-profile collaborations, Hill used her 2021 studio album Baby, I'm Hollywood as a declaration to reclaim her story and personify Hollywood as a woman who's a survivor. In a candid interview feature with SPIN, she stated, "When you find yourself in the crossfires of huge monuments (like Prince) you become a prisoner of your own story. It's a weird feeling. Everybody else can go 'This is my story' and they're free to tell it, but with me I really feel like I'm struggling to maneuver through a world that was taken from me. I'm now starting to find my way with it and starting to define my liberation. This album is the first step. I'm just now owning my story." American Songwriter praised Hill's journey, affirming that the album, "feels like a manifesto of sorts, embracing Hill's struggles and blessings concurrently."
Today's release of "Runaway Train" precludes Hill's upcoming performance at the Seventh Annual Crossroads Guitar Festival, taking place Sept. 23-24 at the Crypto.com Arena in Los Angeles. A coveted event of performances and impromptu collaborations from the world's most renowned guitar players, the festival is curated by Eric Clapton – who featured Hill in his July 2023 single "How Could We Know."
After Crossroads, Hill, who is renowned for her powerhouse live performances, is set to headline a short series of California concerts: four shows in three nights at Yoshi's in Oakland Sept. 26-28, followed by a showcase at Venice West in Venice Sept. 29. The following month she embarks on a month-long European fall tour across France, Belgium, Germany, Netherlands, Italy, Switzerland and Czechia in support of the new music. Hill returns stateside in November to close out the year in Atlantic City, New Jersey as a special guest for Chicago & Friends Nov. 17-18 to celebrate the 55th anniversary of the legendary rock band's debut album Chicago Transit Authority.
For more information and to learn more about Judith Hill, please visit judithhill.com.
Photo Credit: Ginger Sole Photography
Judith Hill 2023 Tour Dates
Sept. 26-28: Oakland, CA – Yoshi's
Sept. 29: Venice, CA – Venice West
Oct 12: Nîmes, France – Nîmes Métropole Jazz Festival
Oct. 13: Aubange, Belgium – Centre Culturel d'Athus
Oct. 14: Nancy, France – Nancy Jazz Pulsations
Oct. 15: Verdun, France – Cathedral de Verdun
Oct. 16: Zülpich, Germany – Live Proberaum
Oct. 18: Hengelo, Netherlands – Cafe De Cactus
Oct. 19: Arnhem, Netherlands – Musis & Stadstheater
Oct. 21: Prerov, Czechia – Czechoslovak Jazz Festival
Oct. 22: Bremen, Germany – Metropol Theater Bremen
Oct. 24: Augsburg, Germany – Spectrum Club
Oct. 25: Aschaffenburg, Germany – Colos-Saal
Oct. 26: Nurnberg, Germany – Der Hirsch
Oct. 28: Fiesch, Switzerland – Inch Club
Nov. 1: Stuttgart, Germany – Bix
Nov. 2: Milan, Italy – Blue Note Milano
Nov. 4: Rome, Italy – Roma Jazz Festival
Nov. 5: Bologna, Italy – Bravo Caffe
Nov. 7: Zoetermeer, Netherlands – Poppodium Boerderij
Nov. 8: Marcq-en-Barouel, France – Theatre Charcto
Nov. 10: Aulnay Sous Bois, France – Le Nouveau Cap
Nov. 12: Landerneau, France – L'atelier Culturel
Nov. 14: Dreux, France – Theatre de Dreux
Nov. 17-18: Atlantic City, NJ – Chicago & Friends
Regime Music Group