Soul/R&B Group Bastards of Soul to Release Final Album "Give It Right Back" on Nov. 17th, 2023 | LISTEN to New Single "This Love" feat. Keite Young!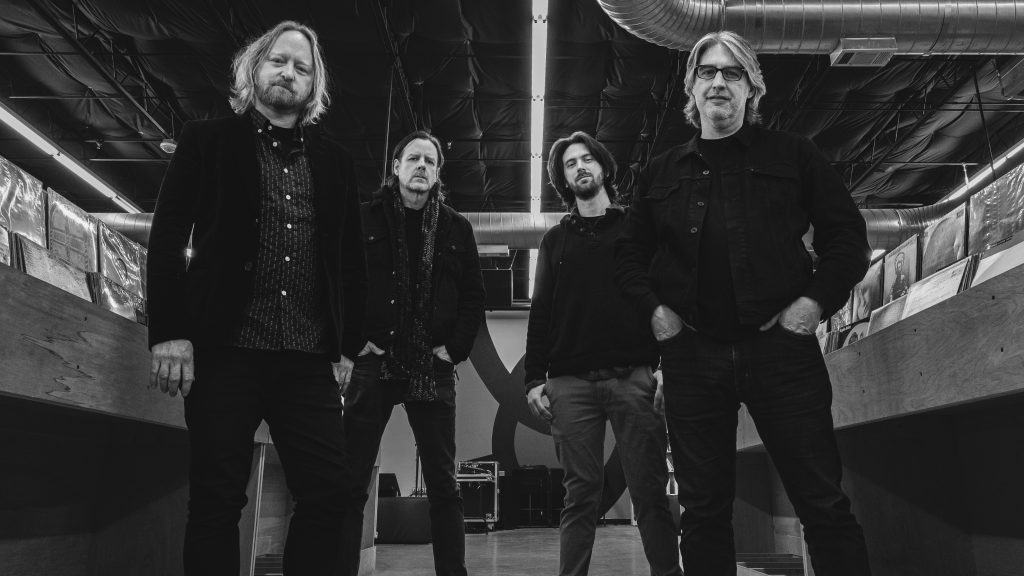 Bastards of Soul Announce Third (and Final) Album
Give it Right Back
To Release On November 17th
Last Remaining Collection Of Songs Recorded With
Late Bandleader Chadwick Murray
Hear The New Single "This Love"
Featuring Keite Young
September 13, 2023 – Today, Dallas-based soul/R&B group Bastards of Soul announced their new album Give it Right Back will release on November 17th through Skylark Soul Co. The follow-up to their 2022 sophomore album Corners, Give it Right Back contains the final collection of songs recorded with their late bandleader Chadwick Murray before his untimely passing in 2021. Simultaneously heartbreaking and heartwarming, Give it Right Back represents finality and loss, but it also radiates with soul and conviction, warmth and fun.
Bastards of Soul also shared today the lead single "This Love," the last song Chadwick ever wrote, a beautiful ballad dedicated to his wife Hannah. Sadly Chadwick didn't have the chance to record vocals before his passing, so as a tribute, and with Hannah's blessing, the band's close friend and fellow Dallas musician Keite Young is featured on the track in his honor.
Formed by a collective of veteran Dallas musicians including bassist Danny Balis, keyboardist Chad Stockslager, guitarist Chris Holt, and drummer Matt Trimble, Bastards of Soul quickly emerged as a local favorite, led by the powerhouse first-time frontman Chadwick Murray. Although he had spent the previous two-decades of his musical life as a bassist playing in the background, Chadwick commanded attention in the spotlight with his magnetic presence, charisma, and joyous vibe. They generated buzz at break-neck speed, signed with Eastwood Music Group, recorded and released their 2021 debut Spinnin' at Niles City Sound, and started playing packed theater shows along with performances with artists such as The Black Pumas and Kamasi Washington. Relix hailed "Spinnin' is a fitting debut for Bastards of Soul; it shows the band's power, but suggests there's much left in the tank," while Dallas Observer raved "The album is packed with the type of joyous, groove-laden, heart-thumping soul that fans of not only the Hall of Fame greats who inspired the band will enjoy, but with the sort of sonic fire which gave latter-day soul titans such as Charles Bradley, Sharon Jones and Lee Fields their devoted followers."
The Bastards of Soul's world orbited around Chadwick. Audiences connected with him instantly and wanted more. And here he was at the onset of his middle-aged years making it happen for the first time. He kept telling everyone it was like a dream.
That dream ended tragically and abruptly and left a close-knit group of friends and family in distress and shambles. The band would only have the opportunity to record roughly 20 more songs before losing Chadwick to an unexpected illness. But by releasing Corners back in Spring of 2022, six months after his passing, plus this final collection of songs now, the band feels the resolution and satisfaction knowing they did everything possible to make sure as many people as possible will get to know and love Chadwick the way they all do.
With some additional help from friends like Young, Jordache Grant, The Sha La Das, and Matt Pence, the remaining members of the band came together to complete this final tribute. One last opportunity for the band and their fans to reflect back on how much this music and specifically Chadwick meant to them.
Track Listing:
01) This Love
02) Try A Little Love
03) While It's Hot
04) Woman of Hell
05) It's Gonna Be Alright
06) You Let Me Down Again
07) Bitterness (Ghost Funk Orchestra Remix)
08) BBQ in Paris
09) The Truth Won't Change Your Mind
Bastards of Soul
Missing Piece Group