Saxophonist Steve Cole Releases New Single "C'mon Y'all" | LISTEN! New Album Drops Oct. 6th, 2023 | Announces New Tour Dates for 2023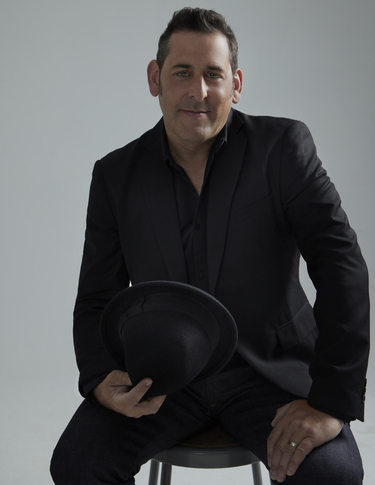 Steve Cole Shares New Single "C'mon Y'all"
New Album Without A Doubt out October 6 via Artistry Music/Mack Avenue Music Group
August 25, 2023: Today, saxophonist Steve Cole shared the new single "C'mon Y'all" from his forthcoming album, Without A Doubt, out on October 6 via Artistry Music/Mack Avenue Music Group.
"'Come On Y'all' was one of the first tunes that was written for this album," states Cole. "I remember playing the demo for Adam Hawley who produced the album and him saying 'You got a open your show with this track…it's the 'C'mon Y'all' tune that gets the audience out of their seats…"
His first outing with producer and songwriter partner Adam Hawley, the album finds Cole taking the opportunity of this fresh start to approach his music with the open mind of a beginner and the confidence of a veteran at the top of his game. A gifted guitarist discovered by Maurice White of Earth, Wind & Fire, Hawley had crossed paths with Cole in a sideman role as his career was in its rapid ascendancy. He's since gone on to top the Billboard charts 13 times as both an artist and producer, working with the likes of Kim Scott, Dave Koz and Brian Simpson.
Cole, who has played with the likes of Richard Patterson, Miles Davis, Boz Scaggs and David Sanborn, refers to himself as "a musical mutt." That self-deprecating term reflects not only the playful spirit that infuses his soulful and joyous music, but the mélange of influences that have made him one of the most celebrated and popular artists in contemporary jazz.
The fact that Cole's attitude, and the infectious music that emerged from it, can feel so freewheeling and vivifying is especially significant following two albums that arose from challenging circumstances. 2019's Gratitude followed a daunting health scare affecting the saxophonist's family, while 2021's Smoke and Mirrors was Cole's version of the now-familiar lockdown album, resulting in a more reflective session.
Cole and Hawley co-wrote all ten tracks on Without a Doubt, most of them originating with Cole in what the saxophonist calls an unprecedented burst of creativity. "I went through a very prolific period where I came up with lots of really good ideas, but nothing was fully formed. I really liked the music that Adam was putting out, so I thought it would be fun to work with him. So I sent him my fragments and the ideas he sent back elevated them even more than I could have imagined. The whole process was a series of pleasant surprises."
Hawley also assembled the core band for the album, including bassist Mel Brown, drummer Eric Valentine and additional synth player Carnell Harrell, with Hawley serving as jack of all trades on synths, guitar, strings, organ, Fender Rhodes, programming and more. Caleb Middleton guests on Rhodes, synths, keyboard bass and programming on several tracks, with Trevor Neumann's trumpet gracing a pair of cuts. Cole's longtime producer David Mann also returns, adding horn arrangements and reeds to "C'mon Y'all" and "One, Two!"
Invigorating and groove-filled, funky and fun, soulful and smooth, rollicking and sweet – Steve Cole's latest goes down smooth but is jam-packed with indelible hooks and rhythms that will propel listeners from their seat. It's clear that Cole felt free to let his passions run rampant with nothing to prove – Without a Doubt.
Photo Credit: Aaron Rice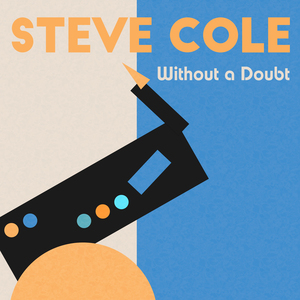 Without a Doubt Tracklist:
1. Attitude
2. C'mon Y'all
3. Make Your Move
4. Without a Doubt
5. One, Two!
6. Dreaming of You
7. It's Like That
8. Steppin'
9. Up and at 'Em
10. Echoes
Tour Dates:
October 13 – Denver, CO @ Soiled Dove Underground
October 14 – Seal Beach, CA @ Spaghettini
October 31 – Mallorca, Spain @ Mallorca Smooth Jazz Festival
November 11 – Hampton, VA @ Jazz Legacy Foundation
Missing Piece Group