New Group Sonny & The7eventhtime to Release Debut Album "THE7EVENTHTIME" on Nov. 17th, 2023 | LISTEN!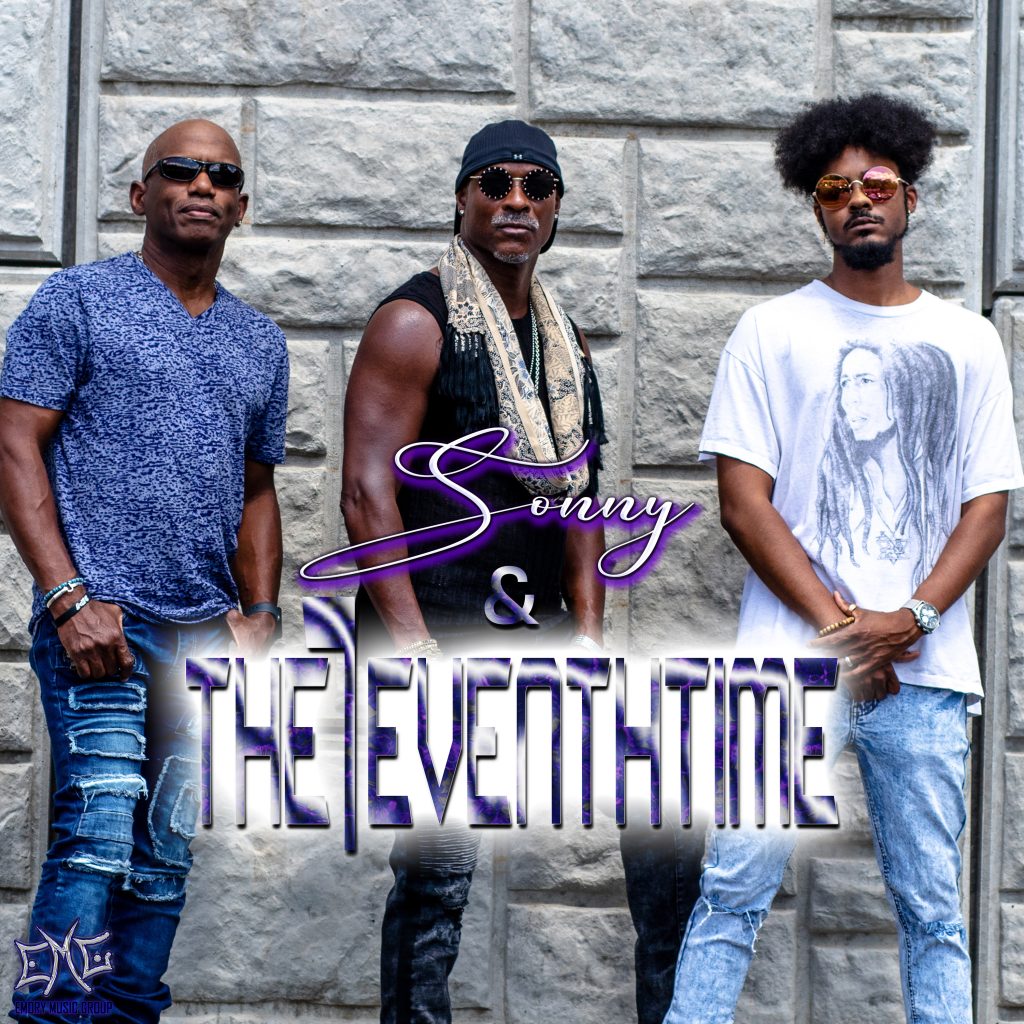 WORLD RENOWNED DRUMMER SONNY EMORY FORMS NEW GROUP SONNY & THE7EVENTH TIME
With famed bassist Sam Sims and Son Nic Gibran
DEBUT ALBUM THE7EVENTHTIME SET FOR RELEASE NOV. 17, 2023
First Single & Video "Lost In The Sunshine" Out Sept. 8
Between two members of the exciting new group SONNY & THE7EVENTHTIME, their musical credits are a who's who of the music industry. And now, these world-renowned artists, drummer Sonny Emory and longtime friend bassist Sam Sims, are joined by Sonny's talented sons Nic Gibran (Vocals/Keys) and Ni Emory (Master Engineer) to present their self-titled debut album THE7EVENTHTIME, scheduled for release November 17, 2023.
Emory, currently on tour as a member of Eric Clapton's band describes this new collaboration as a family affair, masterfully bringing funk, rock and soul together. The recording featuring 9 tracks blends brilliant sonics and compelling songwriting to bring a body of work with something for everyone, combining the stylings of all three primary members production prowess. Sam brings the element of pop commerciality along with solid and always funky bass lines. Nic provides a touch of R & B style with his vocal approach and songwriting. Sonny, in addition to drumming takes center stage with lead vocals on 3 tracks, co-writer on 6 tracks and background vocals and keys.
Sonny Emory considered one of the great drummers of our time is probably best-known for his 18-year association with Earth Wind & Fire. In addition to Clapton and EWF, he has played with such musical greats as Bette Midler, Bruce Hornsby, David Sanborn, Lee Ritenour, Joe Sample, Dreams Come True, and Jennifer Lopez. In creating THE7EVENTHTIME with his longtime friend Sam Sims he states: "My connection with Sam goes back to the early 80's. We are truly best friends and have a strong musical bond. Working together on this recording is a dream come true!"
Sam Sims' musical credits also include a wide spectrum of some of the top artists of our time from Michael Jackson, Justin Timberlake, Mariah Carey, to the Backstreet Boys, Maxwell and Whitney Houston. "This project came together out of a place of love," states Sam. "When Sonny asked me to be a part of this new group it was a no brainer. I look forward to the world checking out these amazing grooves with great positive messages that will touch everybody in some form or another."
Rounding out the group are Sonny's two sons Nic (vocals) and Ni as master engineer and rapper on the track "Tip Toe." "My sons are prodigy's and grew up in the studio. They are multi-talented, multi-instrumentalists and their contributions to this recording are beyond measure. I'm thrilled to be making music with them." Also contributing to the family affair is Sonny's nephew Justice, who will be stepping in as second drum chair.
The title of the recording is inspired by a passage in the Bible and that positive message permeates throughout the recording. "Lost In the Sunshine," the first single and video speaks of inspirational true love from a man's perspective. "Take Me Home" was inspired by Sonny's sons. "Constantly being on the road performing, this song expresses what it feels like when you're almost home and get to see your family again." The innocence of his two godchildren Zoe and Zia are the basis for the song "Tip Toe," and "All Ain't Lost" is a high energy, rock fueled uplifting track driven by drums and guitar addressing the social issues of today. "Eminence Front," a favorite track by The Who from his college days, sets the driving pace of the album as the opener. Rounding out the nine tracks are "Ageless Body Timeless Mind," Different Path Same Destination," "No Typical Love," and "Free State of Mind."
THE7EVENTHTIME will be taking their music on tour highlighted by a CD release event in hometown Atlanta on December 21, 2023. Further info will follow. Additionally, Sonny can be seen performing with Eric Clapton on his upcoming September tour dates.
There is magic in the number 7. And the musical magic overflows in the debut album by Sonny & THE7EVENTHTIME!
Stay connected:
Website: www.sonnyemory.com
FB: facebook.com/SonnyEmoryMusic/
IG: @sonnyemory
YouTube: @sonnyemorymusic
EastWest Media