Drummer Ross Pederson Releases New Album "Identity" | LISTEN!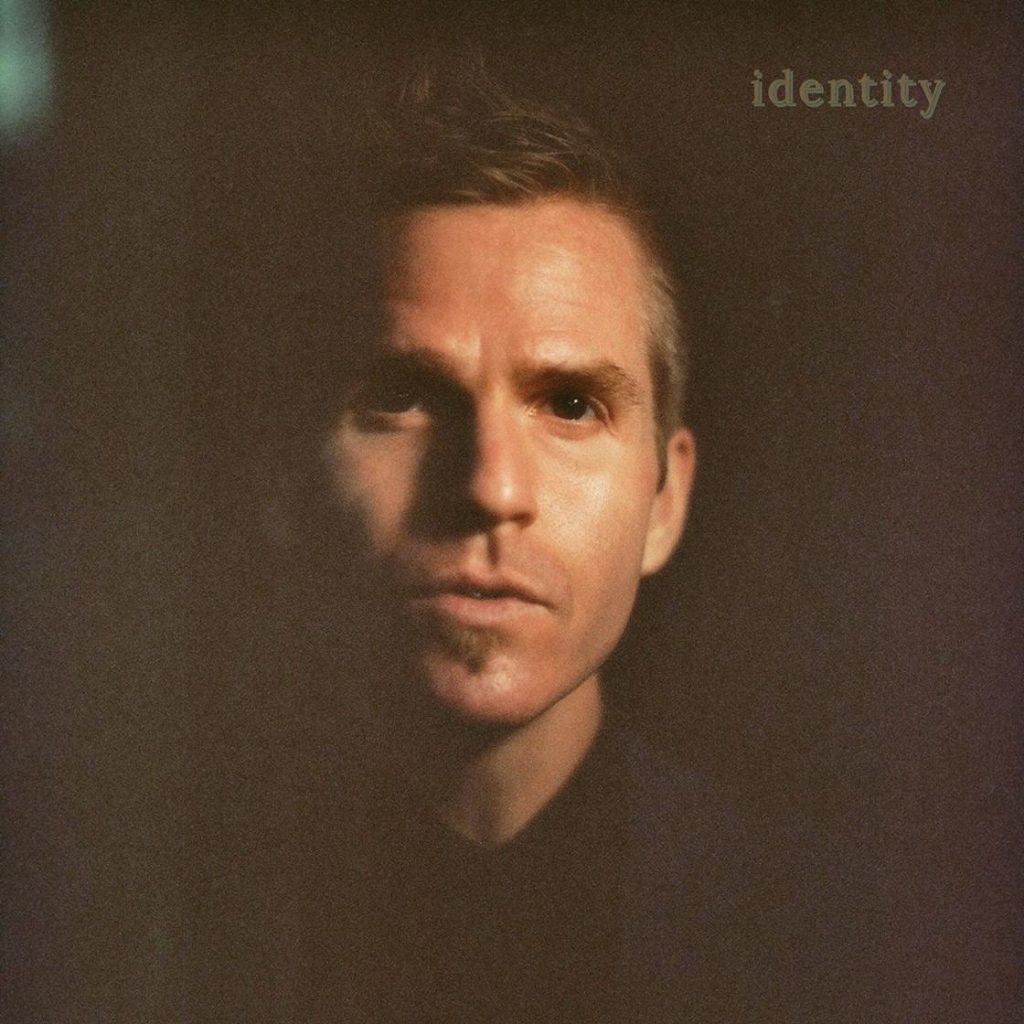 Drummer/Producer Ross Pederson Delves Into Jazz, Rock, Pop and
Hip-Hop on Identity, His Debut as a Leader
Featuring Saxophonist Donny McCaslin, Keyboardists David Cook and
Julian "J3PO" Pollack, and Bassist Sam Minaie
Available Today
Album-Release Show at Bar Lunatico in New York City on August 28
Tickets Available Online Now
In his decade-plus residence in New York, compelling drummer and producer Ross Pederson has performed regularly around town and toured the world as a sideman ranging from collaborating with Snarky Puppy and supporting Patti Austin at a Kennedy Center New Year's Eve extravaganza to today serving as the drummer for the Manhattan Transfer, an international gig since 2016, and he's currently working with Grace Kelly and Shayna Steele. But, he says, his broad musical taste has taken him in many directions. Call him a musical chameleon.
"I have roots in different kinds of music that don't show up in my sideman gigs," says Pederson, a native of Fargo, North Dakota, and graduate of the University of Texas Jazz Studies. "So, I was looking for an outlet to express myself as an artist."
With a stellar band of musicians attuned to a different sonic experience informed by jazz, rock, pop and even full-tilt hip-hop, Pederson makes his solo recording debut with the self-fulfilling title, Identity. The indie release—available August 25 on most streaming platforms—opens with a splash and ends with a surprise.
Along for the ride are fellow in-demand beat keeper bassist Sam Minaie and two keyboardists who color the show with a full and at times dense spectrum of electronics—David Cook on piano, Wurlitzer, Rhodes, synths and Hammond B-3; and Julian "J3PO" Pollack on piano, Rhodes, B-3, synths. The group solidifies with tenor saxophonist Donny McCaslin, who delivers blustery excursions and outstanding harmonies that are signature to his rock-meets jazz intuition.
Pederson also talks about his long-term history with Minaie and Cook, who were the co-best men at his wedding. Again, there's the jazz-pop connective tissue as he points out that Cook has served as the music director for Taylor Swift and Maren Morris. The core of the band recorded in Brooklyn except for Pollack, who tours with Marcus Miller and Chris Botti. He was stuck working in L.A., so Pederson sent the studio tracks to him for more sound push. "Just as I knew he would do, Julian added his magic to the tapestry," he says.
With a solid beat undergirding the affair, Identity opens with "Anxiety," a whirlwind, beat-grating drive with melodic interludes amidst other-worldly haunting electronics. "The title gives it away," Pederson says. "This is music that expresses that sense of anxiety, which we've all been experiencing." While it's an eerie yet catchy tune that develops in a minor key, Pederson points out there's hope. "The idea was to turn that anxiety we're all feeling into a different sonic realm," he adds. "At about the 7-minute mark, the song resolves into beauty with a major sustained chord."
The uneasiness spell broken, Pederson offers "Now," a positive, uplifting tune where McCaslin plays mightily through an arpeggio cloud of electronica that Pollack added into the mix. "Julian brought it to the table here," Pederson says. "It feels like a shining halo. This is a bit of ear candy for where we should be now."
In an extension of "Now" thematically, Pederson offers the quiet and ethereal "In the Moment" (a "short and sweet self-reflection") followed by the soulful ballad "Contemplation" about personal connections that features Cook on B-3.
"Strange Things" takes a different twist with McCaslin's blowing and a sci-fi groove inspired by the Netflix series Stranger Things that reminded Pederson of his fascination with the '80s film The Goonies. That precedes the electronics-fueled "Sagittarius," that in keeping with the album theme, focused on Pederson's birth sign. "That is part of my identity for sure," he says. "It's a fire sign that also suggests wandering. I'm not happy staying in one place. I need to move into an adventure." Highlight of the tune is McCaslin and Pollack conversing together.
The anthemic "Hope Uplift" is a dreamy, melodic, cosmic salute to overcoming the pervading environment of tension, hate and division. In a new melodic rush "No Pressure," Pederson plays off a running joke from his in-laws. "It ends up taking on a darker vibe than I intended," he says. "Like "Strange Things," I used a lot of unscripted space for group improvisation. It's like a musical invite. Come to the party, but no pressure."
Composed as a reflection of the 2020 elections, "Bedlam" takes musical shape with odd meters and restless shifting. McCaslin stars as well as Cook who take the meaning to heart. That's followed by the short love song, the pop-beat "Somewhere in the World," inspired by Pederson missing his wife, bassist Julia Adamy, who importantly shows up at the finale.
For the surprise, the leader says the change-of-pace hip-hop "Bigger Than That," is definitely an "outlier." He started by coming up with an offbeat keyboard sketch that called out for a groove. "I'm hearing something, but I'm looking for the right sound," he says. "So, I asked Julia, does this need a rapper?" She agreed and soon he contacted JSWISS who he knew from some jam sessions. JSWISS came to his studio, got into the flow and improvised lyrics. Adamy and her singer-songwriter friend and long-time collaborator Melissa McMillan were hanging upstairs and came down to co-write and sing the chorus.
"It's kind of like a bonus track," Pederson says. "This totally fits into my musical identity. It's part of the tapestry. What I like is that this song has such a positive vibe. At end of the day, I hope this song and the rest of Identity uplifts people."
Ross Pederson · Identity
Release Date: August 25, 2023
For more information on Ross Pederson, please visit:
Facebook | Instagram | Twitter
DL Media