Gospel Ensemble Mark Hubbard & The Voices Releases New Single "For The Rest of My Life" | LISTEN!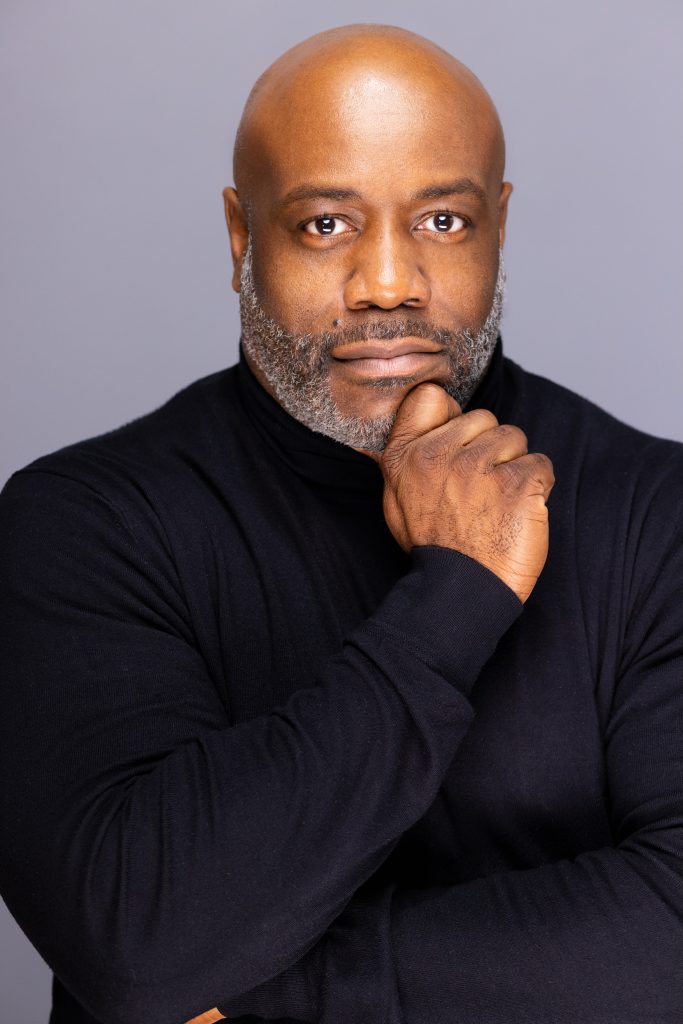 MARK HUBBARD & THE VOICES RELEASE NEW SINGLE
IN TRIBUTE TO THE GREAT REV. TIMOTHY WRIGHT
"FOR THE REST OF MY LIFE" Available Now on All Digital Outlets!
Brooklyn, NY – August 25, 2023 – Mark Hubbard & The Voices have released an exhilarating new single, as the celebrated ensemble pays tribute to the great Reverend Timothy Wright with a cover of the uplifting "For the Rest of My Life."
The single is available now on all digital platforms.
Led by Reginald Staggers, Mark Hubbard & The Voices deliver a performance that the late Reverend Timothy Wright would surely be proud of. "This song is a favorite of mine, and when we began recording our new project, I wanted a classic song because we can't ever forget the greats who have gone before us," says Hubbard.
"For The Rest of My Life" is a song that will get anyone through any day of the week, and is equally perfect for Sunday morning worship.
A master of his craft, Mark Hubbard was only eight years old when he discovered a passion for choir-directing. He has devoted himself to music and ministry ever since. Under his direction, Mark Hubbard & The Voices have released five albums. Their sixth album, Voice of a Survivor, will be released on HezHouse Entertainment. "For the Rest of My Life" is the second single from that body of work.
Mark Hubbard served two years (2017 – 2019) as Chicago Chapter President of The Recording Academy, and now serves as Governor and Co-Chair for its Gospel Advisory Committee. In 2017, Mark formed Next Showcase USA, LLC, an artist showcase offering artists of all genres an opportunity to perform in front of industry professionals. Next Showcase USA, LLC provides artists an opportunity to learn what is necessary to move their careers to the next level, and begin making the contacts to do so. In August of 2021, Hubbard assembled the first Gospel choir to perform on the Lollapalooza stage in Chicago. The 40-person choir he put together – dubbed "Music in the Key of Chicago" – provided an exhilarating dose of uplifting sounds at the popular Grant Park event.
Mark Hubbard & The Voices was founded in 1985. They remain a mainstay of the Black Gospel choir canon. The ensemble has shared the stage with such renowned artists as Aretha Franklin, Richard Smallwood, Donald Lawrence, Hezekiah Walker, Melba Moore, Tramaine Hawkins, Stevie Wonder, Yolanda Adams, Kurt Carr, BeBe & CeCe Winans, Beverly Crawford, Kim Burrell, and Karen Clark-Sheard. Their notable appearances include the Oprah Winfrey Show, Bobby Jones Gospel, The Chicago Gospel Music Festival, The Regal Theatre, and The Shanghai Spring International Music Festival in Shanghai, China.
HezHouse Entertainment is a platform founded by Grammy Award winner Hezekiah Walker to keep progressive choir music alive. HezHouse is distributed through Provident Entertainment. Hezekiah Walker is a Gospel music pioneer, and the traditional sound and energetic style of his Love Fellowship Choir has influenced a generation of great singers and ensembles. He is senior pastor of Love Fellowship Tabernacle, with locations in Brooklyn, New York and Bensalem, PA, as well as Presiding Bishop of the Pentecostal Churches of Jesus Christ where he oversees 28 churches in the U.S. and South Africa. The Brooklyn native is a dedicated New Yorker and is just as much a seminal fixture in his home borough as he is in the Gospel music industry worldwide.
Kymberlee Norsworthy