Singer Keke Wyatt to Release New Single "Water Into Wine" on Aug. 25th, 2023 | LISTEN!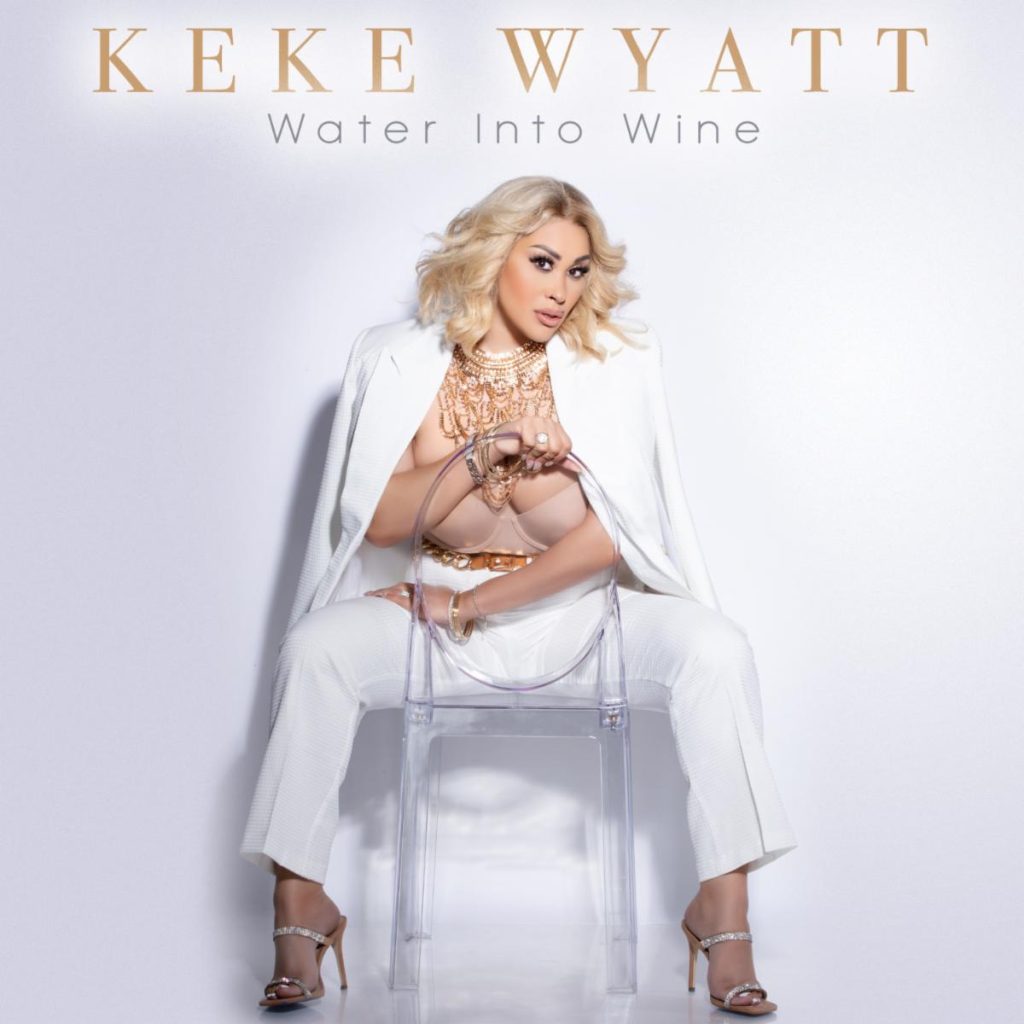 KEKE WYATT DROPS NEW SINGLE 8/25
WATER INTO WINE
HER FIRST NEW ALBUM IN SIX YEARS SET FOR LATE 2023
ON SHANACHIE ENTERTAINMENT
Acclaimed R&B singer/songwriter, actress, reality show star and social media personality, Keke Wyatt has signed with Shanachie Entertainment to record a new album (set for release late 2023), her first in six years. Widely regarded as one of the greatest singers of her generation, Keke has been wowing concert audiences with her powerhouse vocals and electrifying shows, performing more than 50 concerts a year. On Friday, August 25, 2023 Keke's new single "Water Into Wine," hitting radio now, will be available everywhere!
"I really feel good about signing with Shanachie!" shares Keke. "I'm excited and finally ready. I feel like this time we will create magic together and make HISTORY!" Shanachie General Manager Randall Grass notes, "At a time when great singers are in short supply, Keke Wyatt continually displays what real singing is all about. Her range, power and intensely felt vocals connect with her audiences on the deepest level. We loved working with her before and are very excited to work with her now to make an epic new album."
Keke Wyatt first came to national attention as a teenager when "My First Love," her duet with Avant hit the Top 10 in 2000. As a result, she was signed to Geffen Records and at age 18 scored a platinum-selling debut album featuring "Nothing In This World," another hit duet with Avant. The duo was also featured on the soundtrack of the film Barbershop 2. In 2010, she released a new album, Who Knew? on Shanachie Entertainment, which featured the Top 30 Urban AC title track single. Keke's second album on Shanachie, Unbelievable, spawned a single duet with American Idol winner Ruben Studdard. Keke then attained a featured role on the TV One reality show R&B Divas: Atlanta, which ran for four seasons. Subsequently, she and her then-husband appeared along with other celebrity couples in the WE TV series Marriage Boot Camp: Reality Stars. Launching her own label, Keke released an E.P. and two albums, one of original material and one of known songs entitled Keke Covers. Her soulful version of country star Chris Stapleton's "Tennessee Whiskey" from the latter album garnered over 10 million views on YouTube. More recently she had a role as a minister's wife in the TV show Saints & Sinners. This October WE tv and ALLBLK will unveil Keke Wyatt's World, Keke's new reality TV show. Amid a busy career and schedule, Keke still manages to be a devoted and loving mother to eleven children.
Keke promises the wait for her new album will be worth it, "Fans can expect some good ole Sanging honey!! I want to give my fans the gift of love, hope and trust with my new music. However, don't get it twisted because I'm singing about it all. I think everyone will be able to relate to this album."
Shanachie Entertainment