Tenor Saxophonist JD Allen to Release New Project "THIS" on October 20th, 2023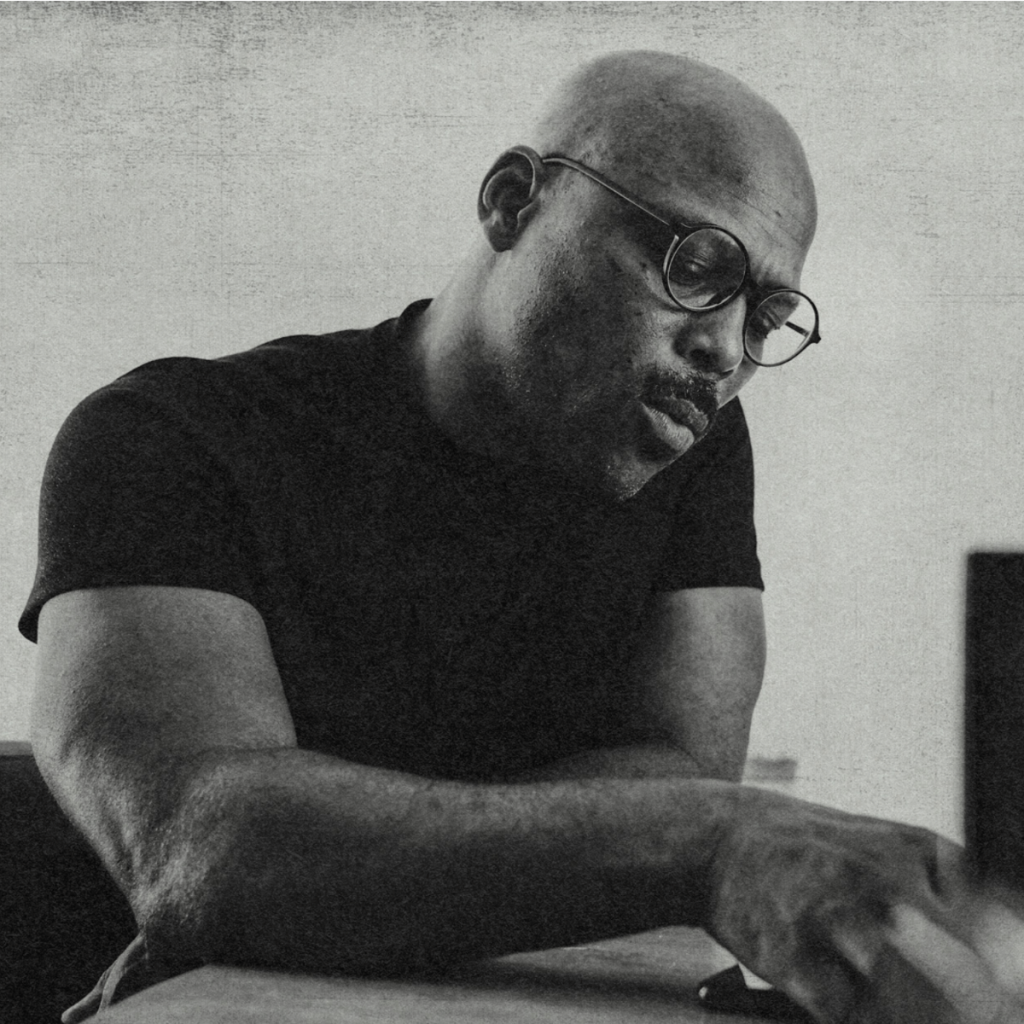 COMPOSER/TENOR SAXOPHONIST JD ALLEN REFORMATS HIS TRIO SOUND WITH THE ADDITION OF ELECTRONICS TO HIS MUSIC FOR THE FIRST TIME, GIVING US "THIS" TO BE RELEASED ON THE SAVANT LABEL (SCD2209) OCTOBER 20, 2023
RECORDED IN SOUTH LONDON'S LIGHTSHIP 95 STUDIO WITH JD'S U.K. BAND FEATURING ALEX BONNEY ON ELECTRONICS AND GWILYM JONES ON DRUMS
Time was when the use of any electronically-generated effects in an artist's work, would immediately brand you as a member of the avant-garde. Your creations, particularly musical ones, were imagined to be overly technical and exhaustingly cerebral – somewhat akin to advanced mathematics. Eventually, however, jazz embraced the modernism of electronics as people like Rashaan Roland Kirk ("Slippery, Hippery, Frippery"), John Zorn and the influence of classical composers like Varèse and Boulez showed how false this matrix of "alienating elitism" was and took electronics down a less self-destructive and more communicative road. On his latest release, tenor saxophonist and composer JD Allen explores the possibilities of electronics+jazz with a set of new compositions for himself, drummer Gwilym Jones and electronics effects wizard Alex Bonney. These exquisite works exhibit an astonishingly wide spectrum where you may find modal, blues-infused melodies juxtaposed against startling and provocative electronic effects. There can be a slim line in jazz between being a traditionalist troglodyte and being a radical visionary. On his latest recording, JD Allen has demonstrated that there is a musically satisfying and emotionally fulfilling middle ground. (Ray Osnato/High Note/Savant).
Photo Credit: Audrey Radas
NOTE FROM JD:
DEAR LISTENER:
Let me first start off by saying thank you for taking the time to listen to my latest recording. For the sake of not letting the words get in the way, I'll give some brief insight into my thought process behind THIS. SIMPLY STATED: Motivic melody, sonic and rhythmic propulsion are the three components that THIS is comprised of, all interchangeable depending on how the musician hears it.
A DUAL MINDSET: The process of finding the common ground while holding onto set specific roles and not so set specific roles was the only thing that was set in stone for this date. In short the process is the music.
HOW I THINK ABOUT THIS: I think that most adults were taught as children to color within the lines and assign specific roles and purposes to people, places and objects but maybe it's really just the I AM and YOU ARE of our individual complexities which, when combined, WE come together to make THIS.
1. THIS (6:03)
2. THE REVELATOR (4:58)
3. KNOW DOGS ALLOWED (4:40)
4. BOOM-BAP (7:13)
5. BEEYONDSAY (5:01)
6. MX. FAIRWEATHER (4:59)
7. THE KNIGHT OF SWORDS (3:39)
8. SEE IT, SAY IT, SORTED (5:26)
JD ALLEN – TENOR SAXOPHONE
ALEX BONNEY – ELECTRONICS
GWILYM JONES – DRUMS
All compositions by JD Allen (House of Eugene) BMI
PRODUCED BY JD ALLEN
EXECUTIVE PRODUCER BARNEY FIELDS
RECORDING ENGINEER MICHAEL COLLINS
MIXED AND MASTERED BY MIKE MARCIANO
PHOTOGRAPHY BY AUDREY RADAS
DESIGN BY REBECCA MEEK
RECORDED JANUARY 11 & 12, 2023 AT LIGHTSHIP 95, TRINITY BOUY WHARF, SOUTH LONDON, ENGLAND
Kim Smith Public Relations