Jazz-R&B Guitarist 2unes Releases New Single "Sensual" | WATCH NEW VIDEO!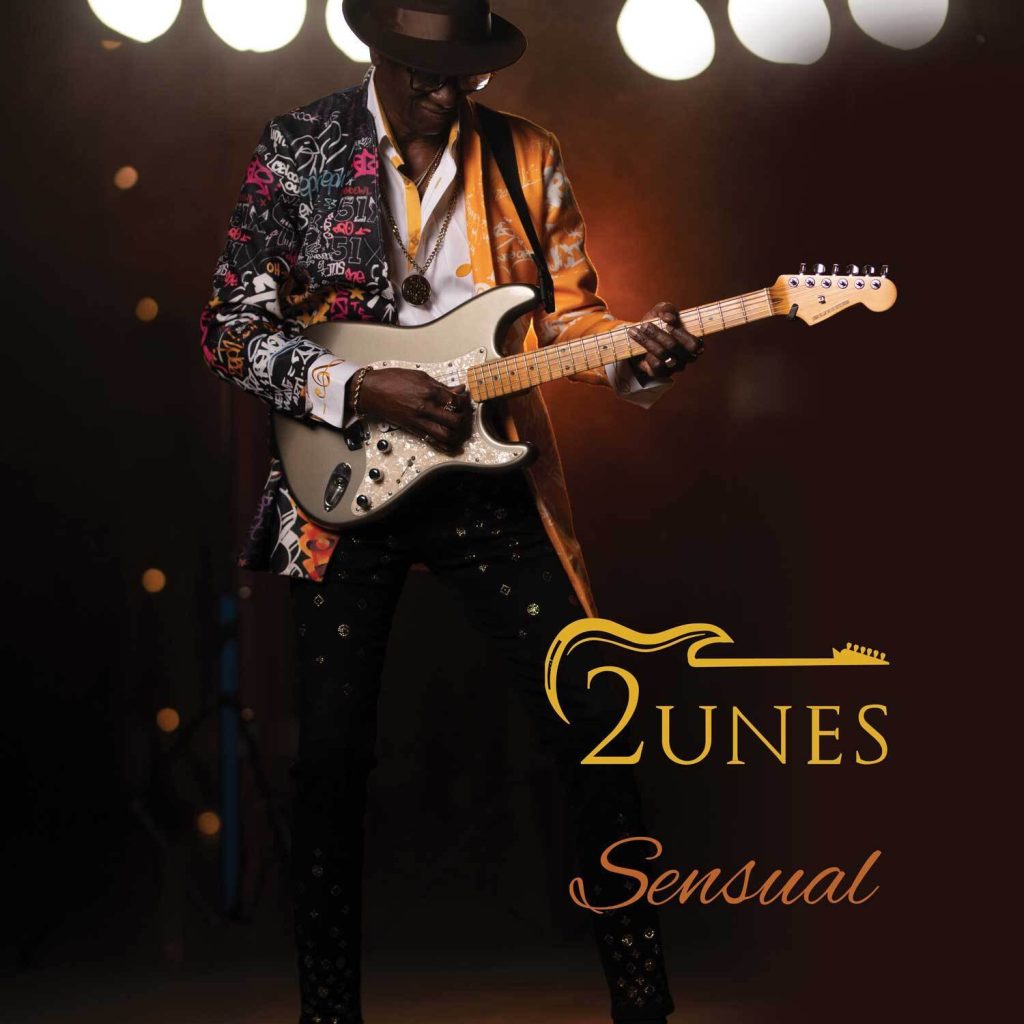 "Sensual" guitar 2unes
The new jazz-R&B single written and produced by two-time Grammy nominee Chris "Big Dog" Davis is an offering of positivity to the world.
ATLANTA (21 August 2023): The newly released single from jazz-R&B guitarist 2unes aka North Woodall, "Sensual," is intended to provide an exotic and enchanting caress to a troubled world. Written and produced by two-time Grammy nominee, Chris "Big Dog" Davis (Will Downing, Dave Koz, Rick Braun, Gerald Albright), the gorgeous instrumental track released by 2uneswave Records features 2unes's delicate acoustic guitar sketching a hauntingly gorgeous and alluring melody.
Aside from 2unes's hypnotic riff and expressive fretwork, which is the focal point of the single, Davis handled the rest of the instrumentation on "Sensual," crafting the soothing rhythm track, lush keyboard embellishments and nuanced programming. The acoustic guitar is a bit of a departure for 2unes, who primarily wields an electric guitar.
"When I first heard the song, I knew in my heart that I had to perform it on acoustic guitar. And the first time I played it, sheer happiness fell over me when I played the very first note. The song embodies everything I stand for, and it gave me a glimpse of the world I would like to live in," said the Atlanta-based Woodall, who released an accompanying video for "Sensual."
2unes released "Sensual" as an offering with a greater purpose.
"Sensual to me means gratification of the senses. With all the negative things going on in the world today, from homelessness to wars, I felt that a positive vibe is needed now more than ever. If I can bring some fun and happiness to even one person, then this song will achieve its intended goal. It's about creating more smiles than tears," said Woodall, who hopes the single will cross over into other markets.
Woodall discovered the guitar when he was eleven years old. Growing up in Dayton, Ohio, mesmerized by guitarists Ernie Isley, Carlos Santana and Joe Walsh, he was an ardent fan of R&B, funk, rock and pop music. Woodall played in a couple of local bands before relocating to Atlanta. He has been recording as 2unes since 2005, uniquely blending jazz, R&B, hip-hop and soul music on his debut disc, "Hot & Cool." Three more albums followed, spawning an array of singles, including the title track from 2022's "Still Hanging." In concert, he has shared the stage with Brian McKnight, Lakeside, Ohio Players, Roger Troutman and Zapp, Roy Ayers, Millie Jackson, Tom Browne and Will Downing.
2unes is working on his fifth full-length album that he aims to release in the first quarter of 2024. Before then will be another single that he created with Davis. His gift is taking compositions and using his guitar to illuminate them, instilling positive feelings of hope and joy.
"I propelled it from the paper it was written on, to the stings of my guitar, and then onto the world for all to enjoy."
For more information, please visit https://2unes.net.
Great Scott P.Roductions