The Isley Brothers Releases New Album "Make Me Say It Again, Girl" on Vinyl & CD | LISTEN to New Single "Last Time"!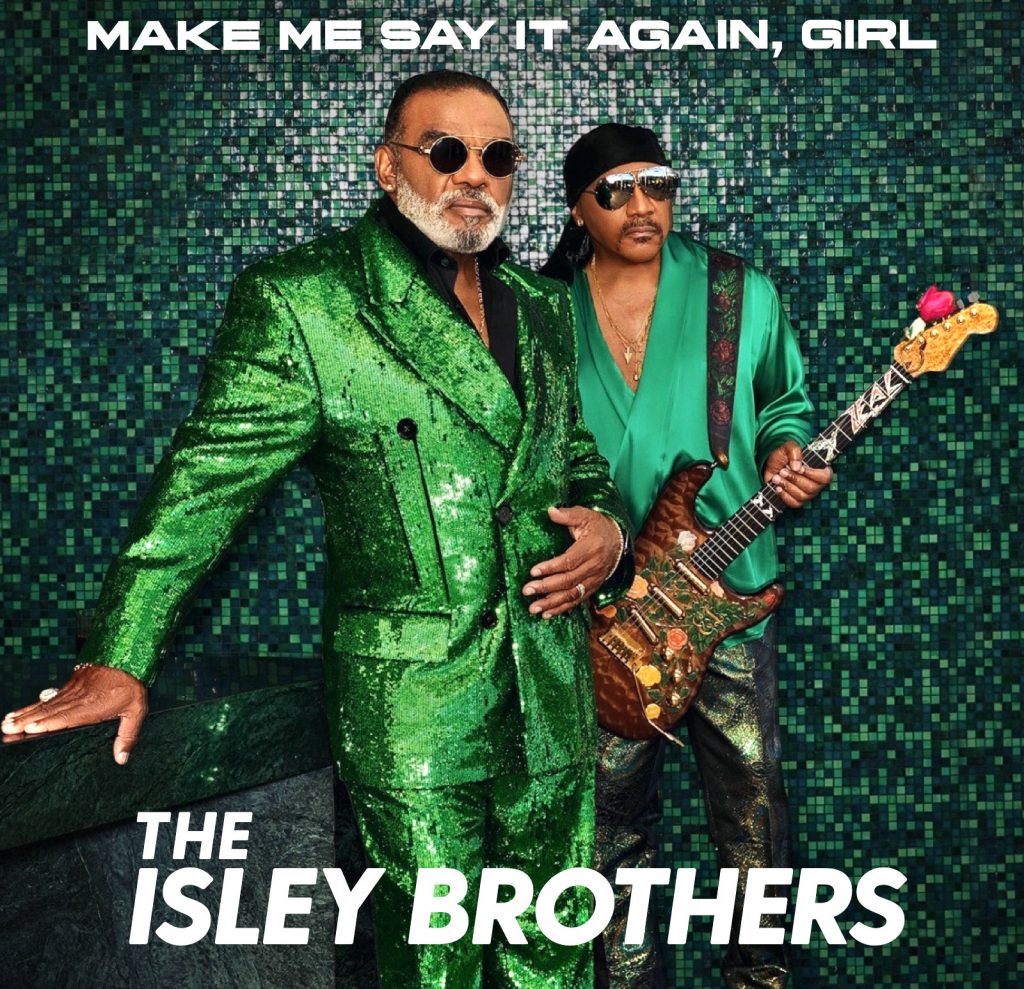 THE ISLEY BROTHERS
ANNOUNCE NEW SINGLE "LAST TIME"
The Legendary Group's Latest Album, Make Me Say It Again Girl,
Now Available on Vinyl and CD.
July 7, 2023 (Los Angeles, CA) – Rock and Roll Hall of Fame® and Songwriters Hall of Fame inductees and GRAMMY® Award-winners, The Isley Brothers, just released a new single, "Last Time," from their recent album, the critically acclaimed, Make Me Say It Again, Girl. The single coincides with the album being available on vinyl and CD on July 7, 2023 in the United States. It will be available on vinyl and CD worldwide on July 21st.
Vinyl and CD copies of Make Me Say It Again Girl, which includes the #1 hit song of the same name featuring Beyoncé, alongside "Last Time" and other infectious tracks, are available at the Isley Brothers official website, https://officialisleybrothers.com/. Make Me Say It Again Girl marks the legendary group's thirty-first original studio album. After more than 60 years of creating timeless music that's loved all over the globe, The Isley Brothers show no signs of slowing down.
About The Isley Brothers:
The Isley Brothers hold the distinction of having influenced artists from The Beatles to Ice Cube. They have been inducted into the Rock and Roll Hall of Fame®, the Songwriters Hall of Fame, the Vocal Group Hall of Fame®, and the GRAMMY® Hall of Fame. Their songs have also been included on President Barack Obama's famous summer playlists. In addition to multiple GRAMMY® Awards, they have over 28 platinum albums and received the prestigious GRAMMY Lifetime Achievement Award in 2014. They've sold over 18 million albums and entered rarified air among "a select few groups to land on the Billboard Hot 100 with new music in five different decades." And with generational smashes including, "This Old Heart Of Mine (Is Weak For You)," "Shout, Pts. 1 & 2," "It's Your Thing," "Twist And Shout," "Summer Breeze," "Fight the Power," "That Lady" and many more, The Isley Brothers remain one of the most loved and most sampled groups of all time.
For Information On The Isley Brothers Visit:
Website: http://theisleybrothersofficial.com/
Instagram: http://www.instagram.com/theisleybrothers/
Ronald Isley: https://www.instagram.com/ronaldisley/
Facebook: https://www.facebook.com/isleybrothers/
W&W Public Relations