Kool & The Gang to Release New Album "People Just Wanna Have Fun" on July 14th, 2023 | WATCH & LISTEN! Announces New Tour for 2023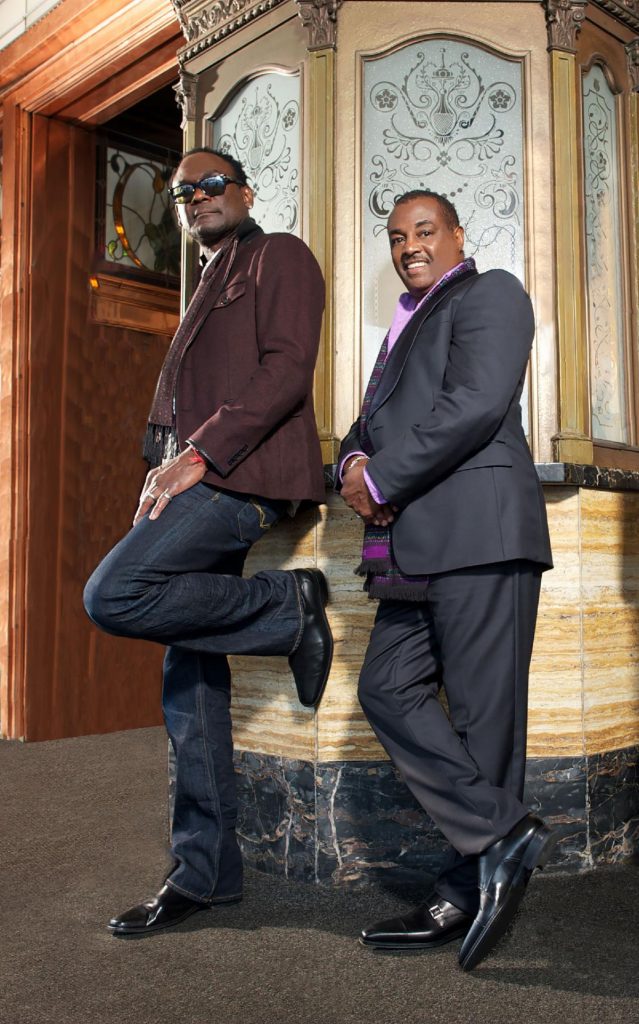 Kool & The Gang Announce High-Spirited New Album
People Just Wanna Have Fun Out July 14
Kicking Off R&B Legends' 60th Anniversary Celebration Early With 1st Single "Let's Party" + Good Morning America Performance
UPDATE: July 14th, 2023: Listen to "Let's Party" (Larizzle Remix) Below!
In anticipation of R&B, funk and soul icons Kool & The Gang celebrating their 60th anniversary next year, they've announced a new album today – People Just Wanna Have Fun is out July 14, 2023 on Astana Music Inc, distributed by BFD/The Orchard. With six decades of hits, the internationally celebrated group continues to tour the world and recently performed on Good Morning America. "Let's Party" (feat. Sha Sha Jones) is the red carpet first single from the upcoming album, which Billboard's Gail Mitchell spoke about with the group here. The band is led by founding members Robert "Kool" Bell (bassist) and George "Funky" Brown (keyboardist, drummer & producer of this album), whose book Too Hot: Kool & the Gang & Me will be released on July 11, 2023.
Continuing to release music that makes the good times better and the bad times more bearable, this collection will be the band's 34th studio album, featuring some of the last studio work by founding horn players, Kool's brother Ronald "Khalis" Bell and Dennis "D.T." Thomas, who passed in 2020 and 2021. Lead vocals on the album also include Sha Sha Jones, Shawn McQuiller, Lavell Evans, Dominique Karan, Rick Marcel and Walt Anderson, plus rappers Ami Miller & Ole'.
Both Bell and Brown view People Just Wanna Have Fun as a summation of their long career, during which they sold 70 million albums worldwide with hit singles like "Celebration," "Ladies Night," "Get Down on It," "Hollywood Swinging" & beyond. Since their start in 1964, the group has amassed two Grammy Awards, seven American Music Awards, a BET Soul Train Lifetime Achievement Award and star on the Hollywood Walk of Fame. Kool's bass guitar is even featured in the Smithsonian Museum of African American History and Culture in Washington, DC.
From Newark to Nairobi, Kool & the Gang have performed continuously longer than any R&B group in history and are the most sampled R&B band of all time, including by Madonna, Jay-Z, Beastie Boys, Janet Jackson, Cypress Hill and P. Diddy. Not to mention their music on soundtracks from Rocky, Saturday Night Fever and Pulp Fiction to Wreck-It Ralph and many more.
Yet throughout all the success, Kool & The Gang has remained true to their roots while pushing into the future. Bell says of the new album, "You've got the funk, you've got the jazzier tracks, we have a few ballads on there. Then there are songs that cross over to a pop sort of thing. We go from the '70s, the '80s, right into now. It's old school, it's new school — we kinda captured it all here. With all our music over the years, people have had fun. So I'd say this album just about sums it all up."
Work on the album started five years ago, recording at Brown's Alley Cat Studio in Woodland Hills, CA for sessions spread out over several months. Though the group recorded much of People Just Wanna Have Fun during the height of the pandemic, Brown says, "It's all done live. Nothing was flown in. We made sure we had the ultraviolet lights and the sprays and the masks. Nobody got sick. We kept the number of people in the studio way down."
Up next, the band is looking forward to this summer's "Kool and the Gang Rock the World Tour," which will be sponsored by Bell's own Le Kool Champagne. He's served as US ambassador of music and the arts to many countries like the Ivory Coast of Africa, and the band has shared stages before with Van Halen & Elton John to Dave Matthews Band & The Roots.
Next year will see the group continuing to celebrate six decades of having fun.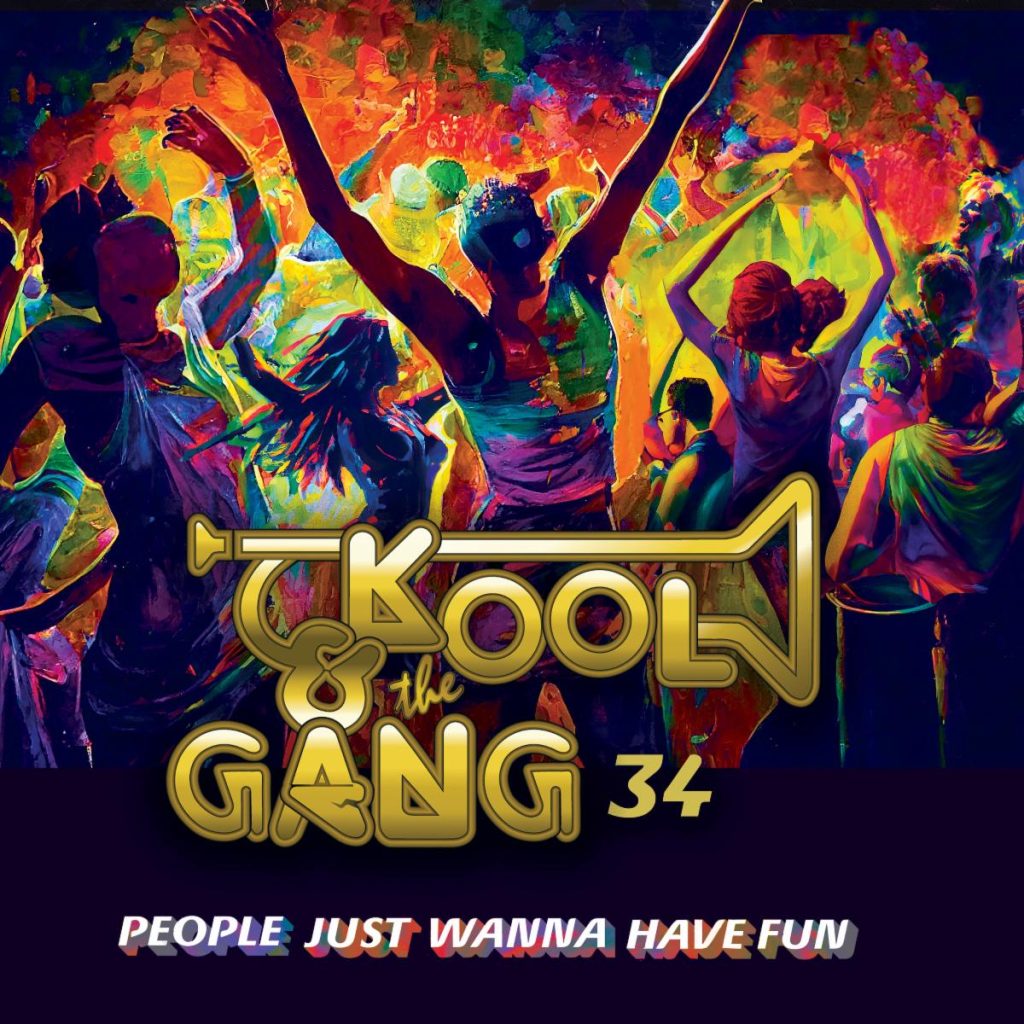 Album Track List:
1. Let's Party
2. Movie Star
3. People Just Wanna Have Fun
4. We Are The Party
5. V.I.P.
6. Na Na Na
7. Go Get It
8. Give Love
9. I Want It All
10. Heaven's Gift
11. Obsession
12. The Woman In You
13. My Weakness
14. That's What I Love About You
15. 99 Miles To JC
Tour Dates:
May 5 @ Westgate Resort & Casino – Las Vegas, NV
May 6 @ Westgate Resort & Casino – Las Vegas, NV
May 11 @ Hampton Beach Casino & Ballroom – Hampton Beach, NH
May 12 @ NYCB Theatre – Westbury, NY
May 13 @ Toyota Oakdale Theatre – Wallingford, CT
May 14 @ MGM Music Hall – Boston, MA
May 20 @ Ion Arena – Leesburg, VA
May 27 @ The Majestic Theatre – San Antonio, TX
June 1 @ indigo @ The O2 – London, UK
June 3 @ Dreamland – Margate, Great Britain
June 9 @ Hampton Court Palace – East Molesey, Great Britain
June 11 @ Childerley Orchard – Cambridge, Great Britain
June 12 @ Ancient Theatre – Plovdiv, Bulgaria
June 30 @ Aretha Franklin Amphitheatre – Detroit, MI
July 1 @ Youngstown Foundation Amphitheatre – Youngstown, OH
July 2 @ Haddad Riverfront Park – Charleston, NC
July 14 @ Hollywood Bowl – Los Angeles, CA
July 15 @ Hollywood Bowl – Los Angeles, CA
July 22 @ Flushing Meadows Corona Park – Corona, NY
September 16 @ Mable House Barnes Amphitheater – Mableton, GA
September 24 @ Mountain Winery – Saratoga, CA
About Bob Frank Distribution (BFD):
Bob Frank Distribution (BFD) was formed in 2012 as a boutique independent music distributor with a global sub-distribution arrangement with The Orchard. BFD currently represents over fifty labels and artists with thousands of masters including earMUSIC, MPS, Charly, Absolute, Righteous Babe, Astor Place Recordings, Once Upon A Time, Cleveland International Records, Peak Records, SGM Records, Woodward Avenue Records, The Atlantic Screen Group (Filmtrax), REMT, Bad Dog/PRA Records, UFO, as well as artist owned labels and catalogs including Charlie Daniels' Blue Hat Records, Crystal Gayle, Dale Watson, Dave Davies, Anthony Gomes, Mark Collie, Darryl Worley, Lee Roy Parnell, Trini Lopez and many others.
Visit www.bobfrankent.com for more information.
Shore Fire Media