R&B Singer Tony Walk to Release New Single "More" on May 3rd, 2023 | LISTEN!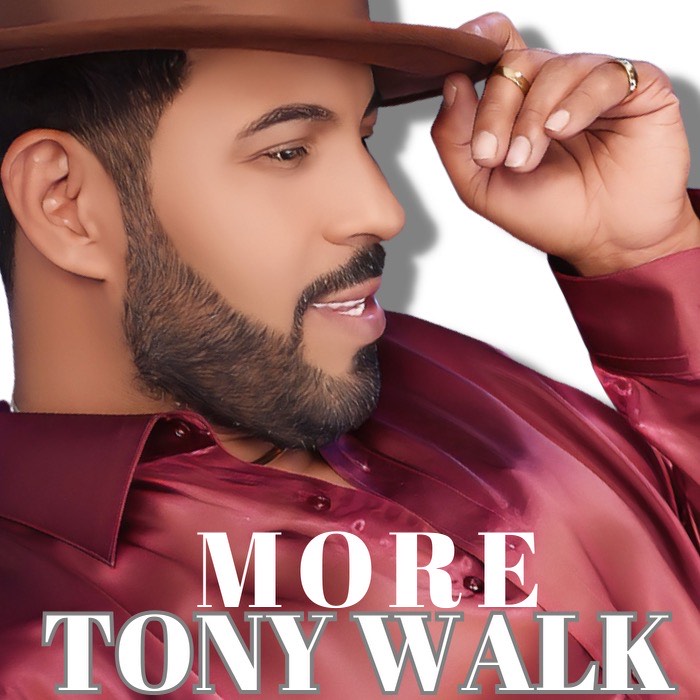 Tony Walk – Makeup Artist and Hairstylist to the Stars – Breaks Through as an R&B Soul Artist with "More".
May 1, 2023- Los Angeles, CA – Tony Walk has made a name for himself as one of the most in-demand makeup artists and hairstylists for the entertainment industry's top stars. With his impeccable eye for detail and his artistic vision, Tony has worked behind the scenes to make sure his clients look their absolute best. But Tony always knew that his true passion lay in music. And after his successful debut EP, "Good Vibes Only" which charted in the top 100 on Amazon Music, Tony is back with a brand new single, "More."
To celebrate the one year anniversary of the release of his first EP, Tony is dropping his new single, "More," on May 3rd,2023. "More" is an R&B soul ballad that showcases Tony's smooth, melodic voice and his gift for writing heartfelt, emotional lyrics. With its lush production and soaring chorus, "More" is sure to be a hit with fans of classic R&B and soul.
"More" was produced by DJon The Artist (LA Vibe Studios) with additional production by Tony himself
"When I'm not making my clients look and feel their best, I'm in the studio working on my music," Tony said. "I've always had a passion for music, and it's something that's been with me since I was a kid. Finally getting to share my music with the world is a dream come true."
With "More" set to release on May 3rd, Tony Walk is poised to become one of the next big things in R&B soul music. His velvety vocals, emotional lyrics, and top-notch production are sure to captivate audiences across the globe.
To learn more about Tony Walk and his music, please visit:
Website: www.tonywalk.com
Facebook: www.facebook.com/tonywalkmusic
Instagram: www.instagram.com/tonywalkmusic
Twitter: @tonywalkmusic
Jay Ross Soulcravers