R&B Singer Sheila Releases New 5-Track EP "Black Butterfly" | LISTEN!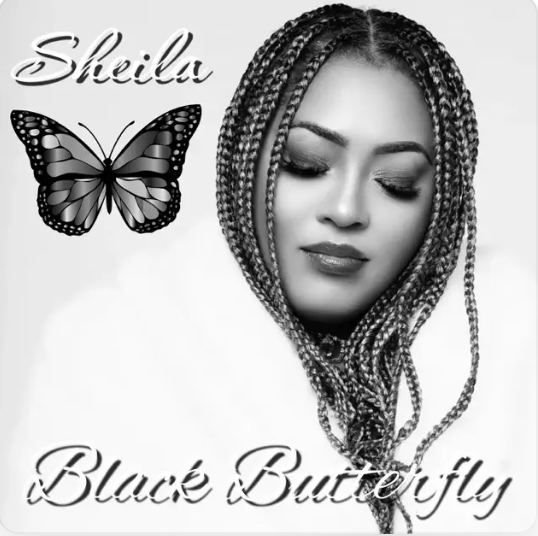 R&B SINGER AND SONGWRITER, SHEILA ANNOUNCES THE FORMAL RELEASE OF HER 5 TRACK EP, BLACK BUTTERFLY, NOW STREAMING EVERYWHERE
(May 24, 2023- Charlotte, North Carolina)- Black Butterfly Productions, LLC is proud to announce the formal release of singer and songwriter, Sheila and her debut five-track EP, Black Butterfly. Black Butterfly features five R&B tracks that showcase the singer-songwriter's powerful voice and her ability to blend emotion with soul. The album's theme revolves around overcoming fear and never giving up, even in the face of adversity. Whether it is moving on from relationships, loss or personal struggles, Sheila shares her personal experiences of overcoming hardships to finding happiness, inner peace and strength. Sheila turns heartache and pain into a body of work, bringing a sense of hope that it is possible to find meaning in life after undergoing difficulties.
Each song delivers messages of empowerment, uplifting listeners that there is light at the end of the tunnel. The lead single, "Black Butterfly" (feat. Christopher Niles Madden), celebrates the resilience of the black community while encouraging individuality and self-love. Other tracks include "Brand New Day," which highlights acceptance that each day brings something new. The song "You Don't Know Me," inspires listeners to find inner strength despite setbacks. "Moving On," encourages moving past approval from others to find self-acceptance. "Blessed," expresses gratitude for life's blessings.
Sheila's musical journey began in her early years, participating in talent shows, pageants, and her local church. During her teenage years, she received support from two prominent figures in the gospel music industry: Pastor John P. Kee, her youth choir director, and Patrick Love, a renowned gospel singer. Both their influences played a pivotal role in shaping Sheila's singing career. Drawing inspiration from artists such as Whitney Houston, Yolanda Adams, and Tamela Mann, Sheila's unique style can be described as R&B soul. Black Butterfly is a personal journey for Sheila, and she hopes that listeners will find a sense of purpose and healing in her music. Black Butterfly is available for streaming on all platforms and for purchase on Apple Music.
Listen to Sheila's EP, Black Butterfly available on iTunes, Spotify, YouTube and all streaming platforms: Apple Music, Spotify and YouTube.
Sheila's Black Butterfly EP Tracklist:
Brand New Day
Black Butterfly (feat. Christopher Niles Madden)
You Don't Know Me
Moving On
Blessed
W&W Public Relations