Pianist Kayla Waters to Release New Album "Presence" on July 7th, 2023 | LISTEN to New Single "Undulation"!
by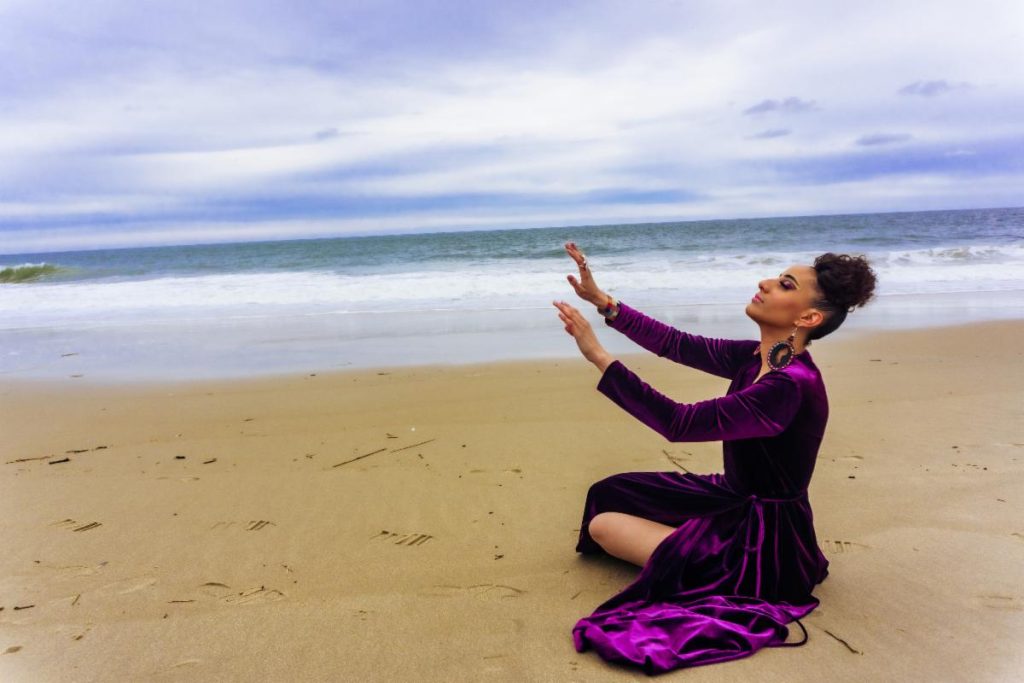 Yamaha & Billboard #1 Jazz Artist, Piano Virtuoso, Producer & Composer
Kayla Waters
Signs with Shanachie Entertainment & Fulfills her Purpose of Divine Music on Label Debut Presence Due Out July 7, 2023
The astounding late actor Chadwick Boseman once remarked, "Purpose crosses disciplines. Purpose is an essential element of you. It is the reason you are on the planet at this particular time in history. Your very existence is wrapped up in the things you are here to fulfill." These words ring true when talking about the young virtuoso pianist, composer and producer, Kayla Waters, who like Boseman is a Howard alum. The stunningly beautiful Maryland native who has shared the stage with everyone from Stevie Wonder, Patrice Rushen, Regina Belle, Maysa, and Avery*Sunshine, has emerged as a heroine of sorts in the male dominated Contemporary Jazz world over the past couple years. Kayla, who performed with Marsha Ambrosius and Corinne Bailey Rae, among others on BET's Black Girls Rock, has garnered four #1 Billboard hits with her songs "I Am," "Zephyr," "Full Bloom" and "Open Portals" and managed to make Billboard history. Kayla's song "Full Bloom" stayed at #1 on the Jazz charts for six consecutive weeks, making her the first female pianist/composer to hold that spot for so long. Grounded in her purpose, nothing fazes Kayla, "I show love and humility everywhere I go, it's infectious!" shares the daughter of celebrated chart-topping saxophonist and one of the premiere architects of Smooth Urban Jazz (and now labelmate), Kim Waters. "I've been blessed to be able to stand my own ground and inhabit space as a thriving artist in this arena! The main focus should be less about gender and more about the music – always the music." Kayla's unique signature elixir of jazz, classical and soul is a divine combination of all the elements that inspire her. "Music is vibration, vibration is movement, movement is evolution and evolution is life, therefore; music is life," philosophizes Kayla, whose name serendipitously means "keeper of the keys."
On July 7, 2023 Shanachie Entertainment will release Kayla Waters' label debut, Presence, a moving collection of deeply personal originals inspired by her faith and nature. "I love painting musical portraits with my music and my titles reflect the musical content of each piece. As a nature lover, I'm drawn to the beauty of the earth, it's elements and fuse that into my writing." Danny Weiss, VP of Jazz A&R at Shanachie Entertainment, says, "Life is beautiful when you listen to Kayla's music. You're enveloped in a world of warmth, positivity, and beauty, and if you're lucky enough to meet her, you'll understand why!"
The ten-track excursion on Presence, shines a light on Kayla's elegant and feathery touch, judicious use of space and dynamics, thoughtful phrasing and dazzling harmonic subtleties. Virtually all of the producing, programming and production on the album was done by Kayla and her Dad Kim Waters. Presence opens ceremoniously with the soothing and ebullient "Abundance." Kayla's sailing piano lines delight and draw you near with her sweet touch and languid melody, setting the tone for an intimate spiritual journey that lies at sea. "The abundance or overflow of blessings I have been experiencing is a direct result of my obedience towards my faith," shares the pianist, who counts George Duke, Keith Jarrett, Frederic Chopin, Maurice Ravel and Wolfgang Amadeus Mozart, as among some of her primary piano influences.
"Music is vibration, vibration is movement, movement is evolution and evolution is life, therefore; music is life."– Kayla Waters
If water is the source of life and a touchstone for renewal, Kayla provides ample inspiration with her jubilant and free flowing beauty "Waterkisses," produced by Chris "Big Dog" Davis (Kim Burrell, George Clinton, Will Downing, Najee). Presence also features the breezy and ear-catching "Acoustic Wind," and the funky and rhythmic joy of the free-spirited and dance-inducing "Undulation" (the album's lead single) The ethereal, impressionistic, and cinematic "At The Well," is an album highlight with a melody that lingers long after the song concludes. "This is a reflective piece that encourages one to ponder and look within," explains the introspective pianist. "It's my hope for listeners to feel as though they are peering into a lake or pond and see their reflection in the water."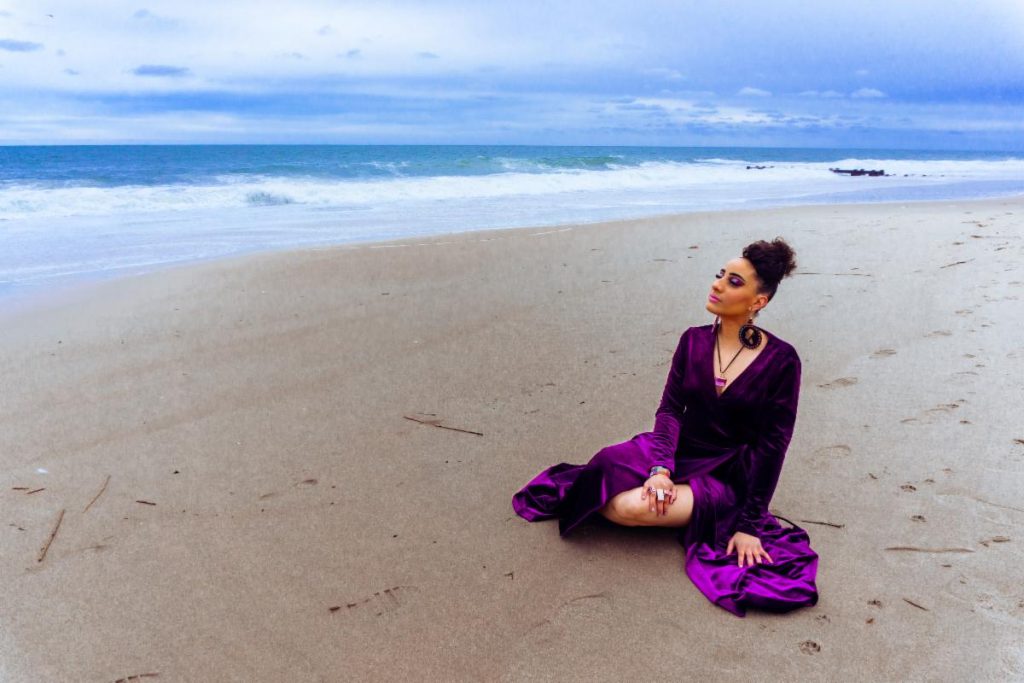 Presence invites listeners to embark on some astral traveling with Kayla Waters' luminous and percussive nighttime groove, "Murky Moon." As she waxes and wanes with her mellifluous flow, she lures us into her orbit to witness the sonic beauty. "Pianissimos" (produced by Chris "Big Dog" Davis) demonstrates Kayla's ability to craft anthems that enrapture you with her nimble touch, rolling melodies and uplifting soundscapes. Kayla transports us to serenity with her gorgeous R&B inflected "Salt N' Soak," which transitions into the ebb and flow of "Oceanz of Love." The ten-track excursion concludes with the worshipful and meditative title track, as Kayla gingerly plays tender notes underscoring the presence of God's harmony.
Kayla Waters made her recording debut, Apogee, in 2017 and catapulted to the top of the Billboard Jazz chart with her single "I Am." Both the single and album hit Billboard's yearend charts, underscoring her remarkable breakout year. Her sophomore album, Coevolve, followed a year later, and featured two Billboard #1 hits "Zephyr" and "Full Bloom." The dynamic young artist once again topped the charts in 2021 with her single "Open Portals." With the release of Presence, Kayla Waters further ensconces her position as one to watch. She concludes, "This album is my heartfelt offering of life-giving pieces, created to replenish the hearts of humanity. Water is a key element of nourishment; and as one listens to this work, an undercurrent of oceanic motifs are harmonically woven in. It is my hope that all will peacefully bask in the Presence of this spiritually rich journey."
Shanachie Entertainment