R&B Singer Jacci McGhee to Release New Single "Time And Time" on June 2nd, 2023 | LISTEN!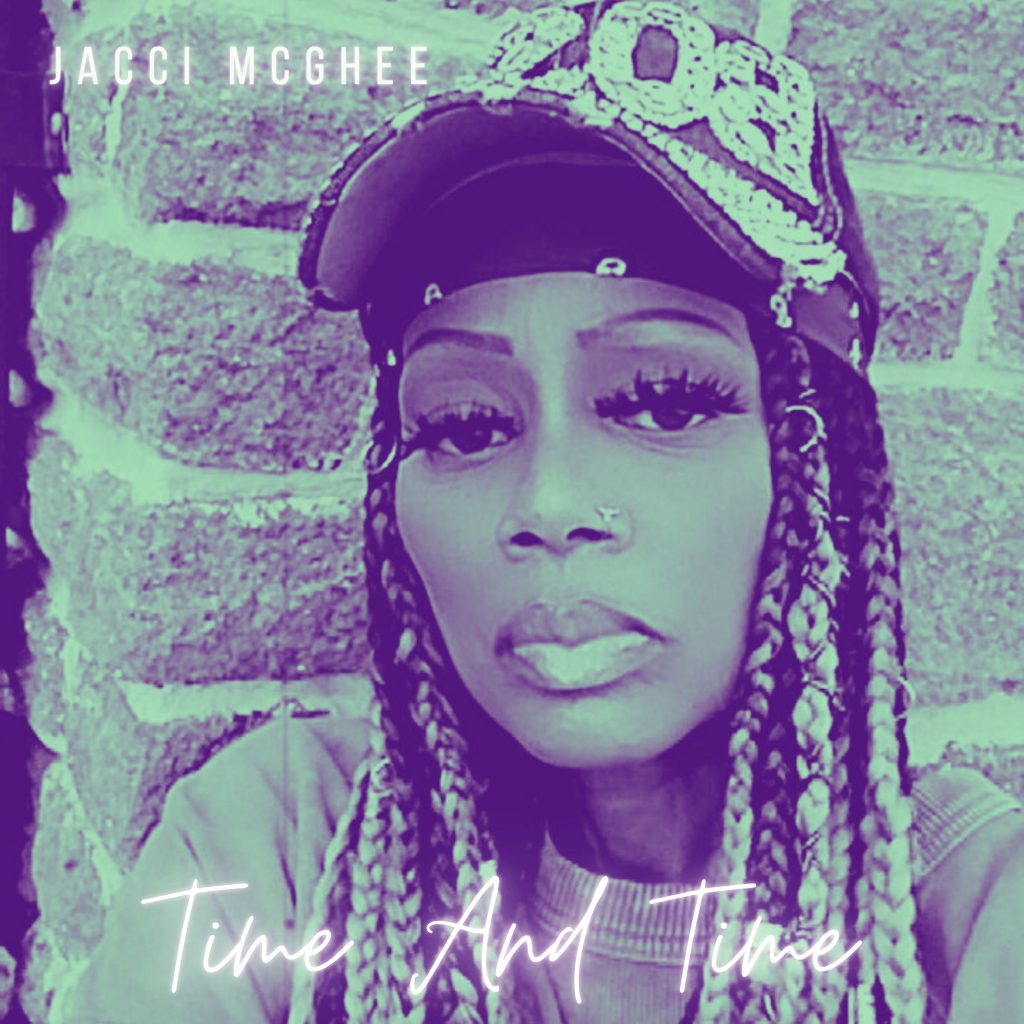 Jacci McGhee to Release New Single "Time And Time"
Available on all digital platforms June 2nd
Produced by Declare
Best known for her belted out duet with Keith Sweat on the hit song of the 1980s, "Make It Last Forever," Jacci McGhee has returned, from a self-admitted dark place, to her passion and gift of singing.
Actually, Jacci began her reappearance on the music scene in 2015 with step out vocals alongside Dominique, on DJ Jay Salter's international EDM hit, "Angel of Mine" (Soul Remix). Once the song took off on the streaming sites, momentum began to build.It continued to escalate with the booking of a modeling job through a chance encounter at a local New York coffee. "The owner of a gourmet popcorn line approached me and asked me if I would do a print ad for him in a food magazine," she said. "It became my first modeling job." Afterwards, she was a bitten by the acting bug, co-starring in a short film on teen suicide with Marc John Jefferies, the actor best known for film and TV productions: "Power"; "Get Rich or Die Tryin'" and "Losing Isaiah," to name a few.
Jacci's music career was spawned by her duet with Sweat on the R&B chart-topper "Make It Last Forever" and lead vocals on Salt-N-Pepa's hit "Expression." Immediately afterwards, she was signed to MCA, now Geffen Records, releasing a top 10 R&B single, "It Hurts Me."With corporate shake-ups, she got lost in the fray. But bounced back as the successor to Sandra St. Victor, taking over as lead vocalist for urban alternative band The Family Stand, on their "Connected" album.
Following the dissolution of the band, she steered her vocal talents to opportunities singing jingles for ad campaigns while raising a family. Her re-connection with DJ JSalter resulted in last Christmas' pop single, "Every Day Is A Holiday." She released a single and video, "If This World We're Mine" back in 2018. Her latest single and video, "Riches Of The World" Produced by DECLARE and written by Jacci herself & Reese Johnson showcase a message through song. Video directed by Kamrin Dorsey (Jacci's son). Single available on all digital platforms and video available on her YouTube channel. Now available for the first time digitally, her debut from 1992 is available everywhere along with bonus remixes via UMG.
Social media:
https://www.facebook.com/jaccimcghee
https://instagram.com/jaccimcghee
https://youtube.com/c/JacciMcgheeMusic

Jay Ross Soulcravers