Latin Singer Gocho Releases New Single "Mi Mejor Canción" | WATCH NEW VIDEO! New Album "No Soy el Mismo" Coming Soon…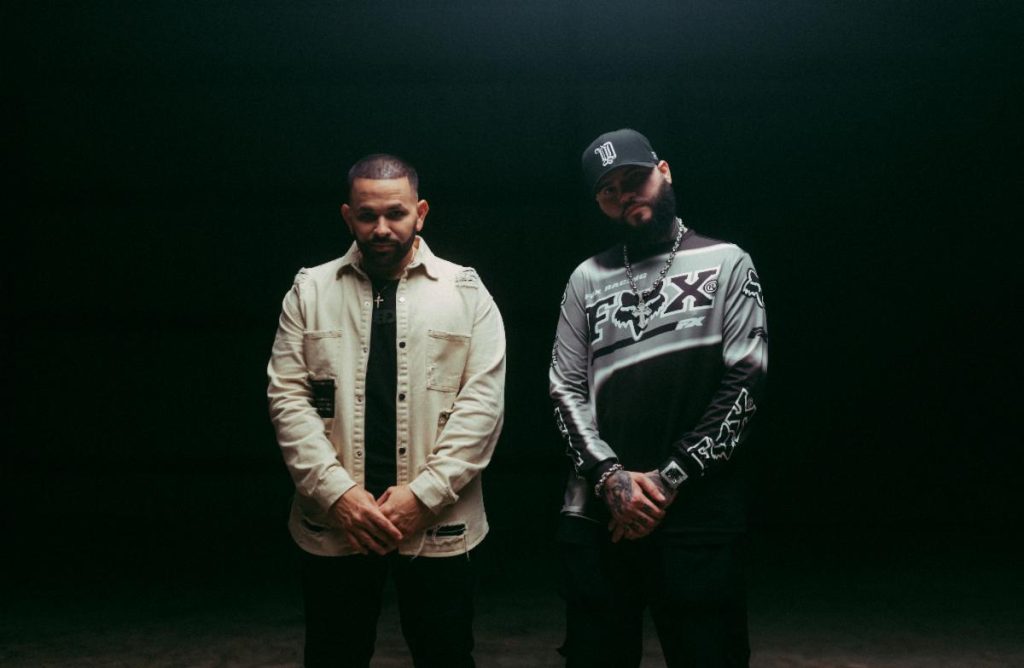 THE WORLD-RENOWNED SINGER-SONGWRITER GOCHO PRESENTS A PREVIEW OF HIS ALBUM "NO SOY EL MISMO" WITH THE SINGLE "MY BEST SONG"
The new song today will be available on all digital platforms, a collaboration with urban performer FARRUKO.
MIAMI FL, (May 26, 2023) – LOPERA INTERNATIONAL – From love, many things are possible. The new song of the renowned singer-songwriter Gocho, "El Lápiz de Platino", is testimony of a love that recognizes its mistakes, bets to forgive and start again.
"Mi mejor canción" is the title of this single that premieres today and with which Gocho gives a preview of his new musical proposal; " I am not the same", and that unites him with one of the most recognized voices of the urban genre, Farruko, who described the lyrics of the song as the best way to call for the unification of the family through forgiveness and defines it as follows: "We are used to singing to spite that is nothing more than a manifestation of the ego. Forgiveness and reconciliation between couples, we almost don't sing to that, that's why this song is so valuable."
This song was written by Gocho and dedicated to his wife, where the singer-songwriter brings us a positive message which should be meditated very well when telling us; "It is that the model to follow is Jesus, who gave his life, so that through his sacrifice we could be forgiven. This song is a slow reggaeton with a reflection of a person, who recognizes that he failed in his relationship and seeks a new opportunity from repentance. Now he wants to transform the damage caused into joy and become the couple he always wanted them to be, "Gocho detailed on the subject that is already on all digital music platforms.
The release of "Mi mejor canción" includes a video shot in San Juan, Puerto Rico, directed by Lázaro Torres & Abez Films. In the audiovisual story, the multiple attempts of the woman to capture the attention of the beloved man are recreated, but he does not realize it, he does not value it. This stage of darkness in the relationship is accentuated with a visual treatment in black and white, while when reconciliation arrives the images are filled with color, a reflection of the joy, peace and hope that fills them in the new stage.
With this song, Gocho completes a series of four titles that have come out and are part of Side A of his upcoming album, "No soy el mismo". The previous tracks are "Solution" in collaboration with Funky – which entered Billboard's Tropical Airplay chart -, "Hablaré" with Alex Zurdo, and "Gozo".
My Best Song
Gocho & Farruko
I'm going to confess…
Many times I denied you even a kiss
And the love I told you I feel I did not know how to show
I have to admit…
What would I like to give back to time
To come back at least for a moment and be what I never was
I would like to be different
Give you love forever
Like the one I never gave you…
I want to be able to make you smile
For every time I broke your heart
I want to fill your days with joy
You've always been my best song
I know I made you suffer but I want to do better
I know I made you suffer so today I ask your forgiveness
Let's take advantage of the time and bury away
Hence
The mistakes we made so they don't hurt again
God gives me a new time
This is how we can build
A love that in spite of everything Nothing can destroy it
I always wanted to give you the
Whole world
But love is not bought by money
You preferred a hug a I love you
Just a gesture of true caress
I didn't lie to you I always loved you my heaven
I discovered it from day one
God knows it's true and I don't lie to you
That I regret everything
I want to be able to make you smile
For every time I broke your heart
I want to fill your days with joy
You've always been my best song
I know I made you suffer but I want to do better
I know I made you suffer so today I ask your forgiveness
I made Everything to lose you
There was no reason to stay.
But there is a divine plan
From which no one can escape
As a gift from heaven
Always by my side you came back
Often full of fear
But you came back and tried
I want to be able to make you smile
For every time I broke your heart
I want to fill your days with joy
You've always been my best song
I know I made you suffer but I want to do better
I know I made you suffer so today I ask your forgiveness
Lopera International