Vevo and R&B Singer Coco Jones Release Live Performance Video for "ICU" | WATCH!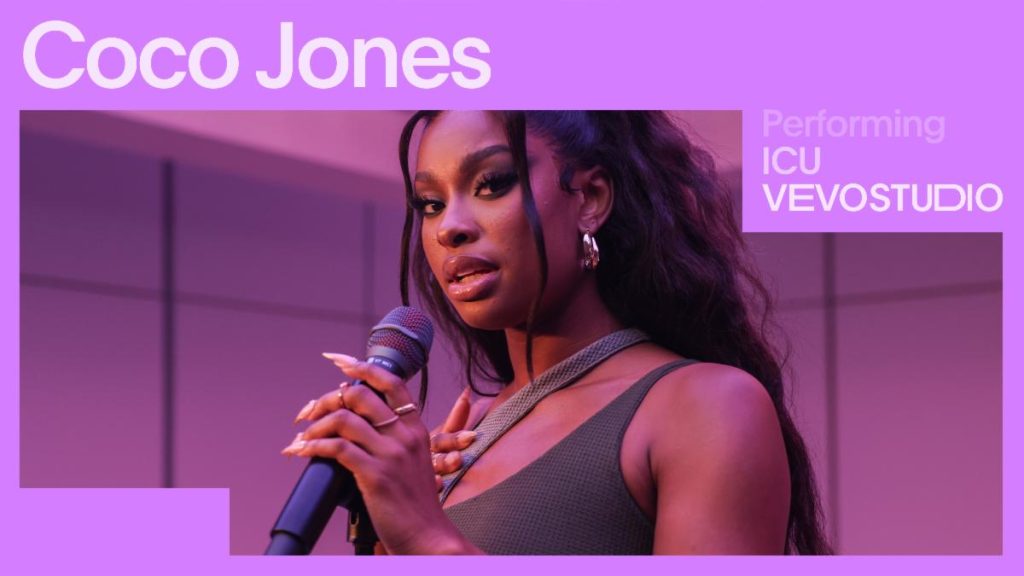 Vevo and Coco Jones Release Live
Performance of "ICU"
Vevo, the world's leading music video network, announces the release of Coco Jones' live performance of "ICU" off her album What I Didn't Tell You. Coco Jones explains that "ICU" "is about the push and pull of being in a relationship where the circumstances have changed. Growing in our career and personal goals, but growing apart at the same time."
Raised in Nashville, TN, by a mother who was also a singer, and a father who played in the NFL, Jones learned ambition early on. While Jones released music in her younger years, she's now stepping into the rich R&B career she deserves, signing with Def Jam Recordings.
You may have seen Coco Jones on the big screen—she's been in film and on TV since she was a tween, she's currently starring as the new Hilary Banks in Peacock's Fresh Prince reboot, Bel-Air. It makes sense that Jones found her way into acting through song—first as a recurring guest on Disney's musical sketch comedy, So Random!, and, in 2012, as the golden-voiced love interest in the network's TV movie, Let It Shine. However, music came first, Jones began recording at the age of 9 with the help of her mom.
As the multi-faceted Coco Jones launches her music career with a brand of R&B as soulful as it is relatable, as diary-honest as it is marked by powerful storytelling. And though she's young, it's been a long time coming.
ABOUT VEVO:
Vevo is the world's leading music video network, connecting an ever-growing global audience to high quality music video content for more than a decade. Founded by Universal Music Group and Sony Music Entertainment in 2009, Vevo offers fans worldwide a vast array of premium content to choose from, showcasing official music videos alongside a constantly developing lineup of live performances and innovative original programming. From top superstars to rising new talents, Vevo brings incomparable cross-promotional support to artists across the musical spectrum, at every stage of their careers.
Vevo has consistently evolved over the past decade to lead within today's ever-changing media landscape, embracing partnerships with a number of leading distribution platforms to deliver extraordinary content within ad-supported environments. With more than 25B views across television, desktop and mobile devices each month, Vevo brings music videos to the world – when, where, and how fans want them.
Vevo is available on YouTube, Samsung, Samsung TV Plus, Amazon Fire TV, Amazon Echo Show, PlutoTV, Apple TV, Roku, Comcast (Xfinity X1 and Xfinity Flex), VIZIO, Sky (NowTV and SkyQ), Foxxum, XITE, NetRange, Redbox, T-Mobile Play, Virgin Media, Xumo, Telstra, Foxtel, Fetch, Rogers, Shaw, Local Now, and Vewd.
Big Hassle