New Jazz Track – "Lights Out" feat. Ari Joshua, John Kimock, Eden Ladin, & Andy Hess | LISTEN!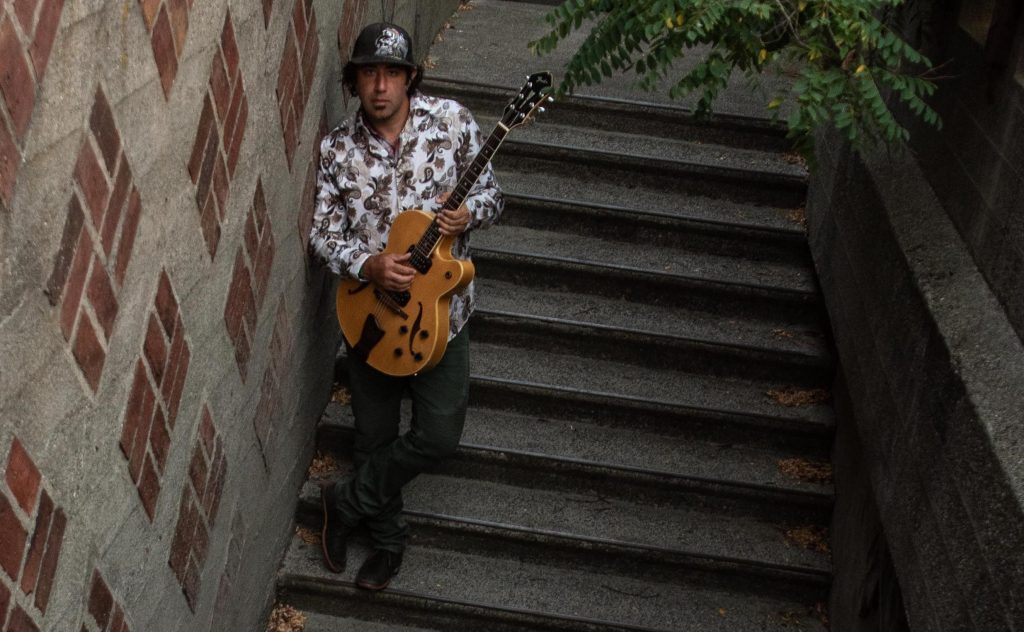 Lights Out featuring Ari Joshua, John Kimock, Eden Ladin, & Andy Hess
Williamsburg, NY – From a stellar recording session last spring at The Bunker Studio in Brooklyn, NY comes "Lights Out," the newest single from this all stars cast of musicians. The previous release "Eye Just Called to Soul, I Love You" was released in January of 2023.
The players; Ari Joshua on guitar (Big High, AriSawkaDoria), Eden Ladin) on keys (Gilad Hekselman, Avishai Cohen), John Kimock on drums (Mike Gordon Band, Otiel Burbridge & Friends), and Andy Hess on bass (Gov't Mule, Black Crowes) now have a pair of songs out to check out. Another composition and recording produced by Ari Joshua, this is the 9th independent release of 2023 and the 11th release including 'Soulmine' and 'Fresh' on Color Red.
The chemistry and talent throughout the track is palpable, and smooth. The session, a series of 1st takes, has many fruits still to share. With Andy Hess and John Morgan Kimock creating a powerful and propulsive rhythm section, Eden Ladin's keyboards add an atmospheric element to the song, and Ari's guitar playing sitting somewhere between Jerry Garcia, Kenny Burrell, Trey Anastasio, and Slash, this one is more on the chill side. 'Lights Out'.
Credits:
Ari Joshua – Guitar
Eden Ladin – keys
John Kimock – drums
Andy Hess – bass
Produced by Music Factory Records
Tracking Engineer – Alex Conroy, The Bunker Studio
Overdub Engineer – Eric Eagle, Score Studio
Mixing Engineer – Eric Eagle, Score Studio
Mastering Engineer – Joe Lambert, Lambert Mastering
The Music Factory Label – Music Factory Records