The Top 100 Contemporary Jazz Songs – #97 | The Staff – Joy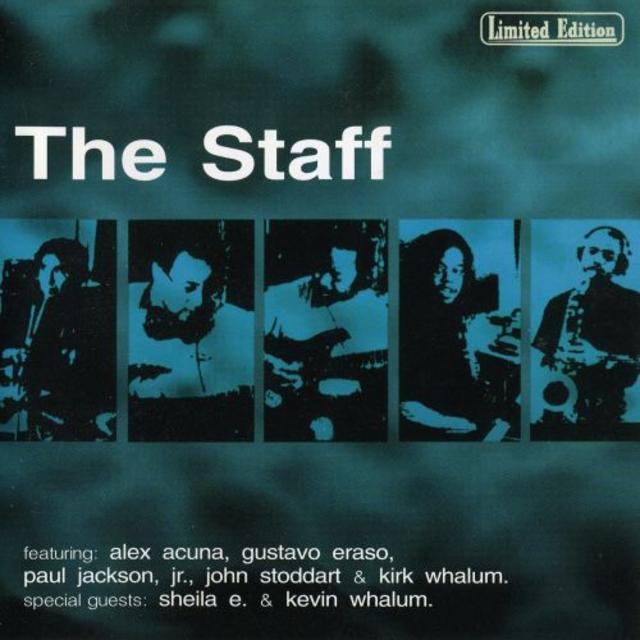 Here's a good one. It just might go on 'repeat.'
Quite possibly one of the finest "sleepers" in contemporary jazz singles is this spiritually revealing track "Joy" from collaborative ensemble The Staff. Featured on their debut self-titled album (Pioneer Entertainment) from 2000, "Joy" received a great deal of spins and playback on countless cjazz – smooth jazz radio dials and channels no less than 20 years ago and is now getting ready to receive some more on T.U.M.S.
The Staff is made up of Alex Acuna (Drums/Percussion), Gustavo Eraso (Bass), Paul Jackson, Jr. (Electric/Acoustic Guitars), John Stoddart (Keyboards/Vocals) & Kirk Whalum (Saxophone).
The 'hard-to-find' album also boasts well known artists Sheila E. & Kevin Whalum, which in total shared a lot of interest to the overall appeal the special project brought to the mass of jazz lovers all over the planet. The collection of songs also crosses over into the inspirational music territory with much of the tracks centering on a spiritual balance & desire from each member of the group to share their talents in the name of the Gospel.
"Joy" in itself, speaks for itself. All you have to do is LISTEN.
To access our current countdown list of Top 100 Contemporary Jazz Songs, please click here!
Terrill Hanna/Publisher – Owner
The Urban Music Scene.com