Reggae Singer Romain Virgo to Release New Single "Driver" on March 24th, 2023 | WATCH NEW VIDEO!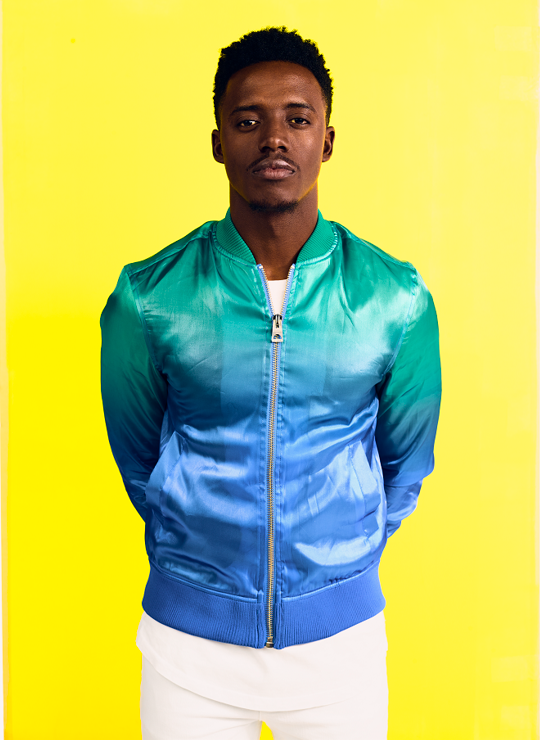 Romain Virgo Makes A Soulful Return With "Driver"
Jamaican recording artist Romain Virgo announces his latest single, "Driver," arriving on 24 March 2023. The VP Records release marks the singer's follow-up to 2021's "Good Woman."
The reggae/dancehall powerhouse Donovan "Don Corleon" Bennett (Sean Paul, Rihanna, Sizzla) co- wrote and produced "Driver," adding fresh gloss and depth to Romain's modern lovers rock sound. As Romain bears his soul across the track, he expands his vocal range, packing tender romance and sensual flair into smooth melodies.
Describing the message behind the song, Romain says, "On "Driver," I'm captivated by everything about her. I'm reassuring her that, if given a chance, I'll prove to her that I want to be in it for the long run."
The video for "Driver," directed by Sameel "SAMO" Johnson, features Romain courting his love interest across the idylls of eastern Jamaica; he embraces her under palm trees, serenades her in caves and lagoons, and escorts her from vista to vista in a 1977 MGB GT convertible.
Romain Virgo spent much of last year delighting live audiences: After a few shows in Jamaica, he kicked off a five-week summer tour that began alongside Christopher Martin in New York for Jerk Festival and Belgium for Reggae Geel. Romain then wrapped up the following seventeen dates in the U.S. as the solo headliner. He's expected to announce dates in the Caribbean and U.S. in the coming weeks.
"Driver" will be available on all streaming platforms on 24 March 2023 via VP Records.
Photo Credit: Will Twort
VP Records