R&B Songstress Lettrice Lawrence Releases New Single "My Secret Lies" | LISTEN!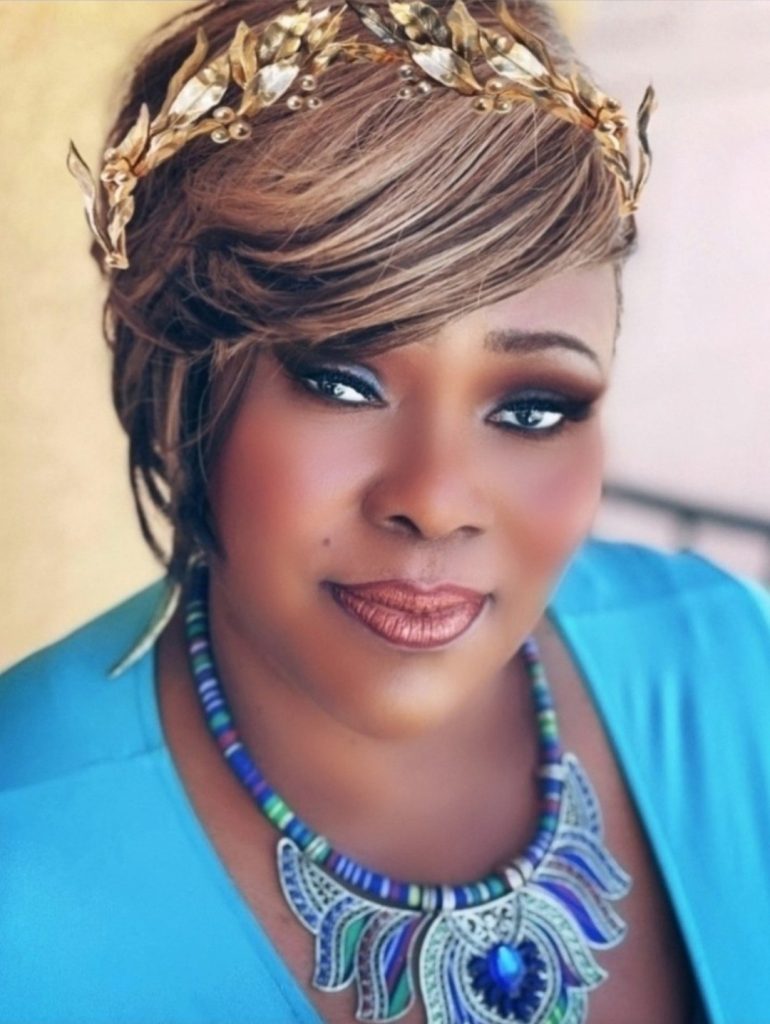 Songstress Lettrice Lawrence Releases New Single "My Secret Lies"
Lettrice has worked with Barbra Streisand on her Timeless Tour, Herman Andrus, Clifton Davis, Mopreme Shakur, The Boys, Ralph Johnson (Earth, Wind, & Fire), B.B. King Showcases, South East Symphony for 8 years (Anthony Parnther), San Bernardino Symphony, Nobresil Band, Cynthia Haring & New Nation, Gregg Hanley (Hanley Productions), Glasshouse Productions & Media, Speak Your Mind Radio (Brenda Williams), Keeping Real On The Rise Radio, KJLH Radio Show (10 shows), The Nikki Rich Show, The DonnyD Soul Sundays Show, The Sherard Show, The Memphis Matters Show, Motown Soul Radio(UK), Situation Radio 102.6 (Atlanta), Rush Danja Show/Defiant BBN (Chicago), On the Couch with Esther, Dr.Cindy Show, Enthrone Records LLC (Andre' Pittmon) & many others. She continues to work with Ralph Johnson (Earth, Wind and Fire) on various projects with artist.
Lettrice has been with Smooth Soul Productions for 12 years, She has recorded two albums and 10 singles. She he also sang on a ambiance song, "Long Day" by Jeff Russo for the FX show, Snow Fall Season 1, Ep 4. Lettrice was honored to be a part of The Black History Parade in Pasadena and perform on the main stage. Her song, "Gonna Be Ready" was selected as song of the year on the Speak Your Mind Radio Show. She has been honored as Jazz, Gospel and R and B Artist of the year, by Citril Starz in 2017 and in 2022, Honored for Vocal Contributions at the 3rd Annual Martin Luther King Jr. Freedom Festival by KJLH & the City of LA, Jan 2018 and presented the Ella Fitzgerald Humanitarian Award by Blackmail Prod, Heart 2 Heart Foundation and Mark Ridley-Thomas, April 6, 2018. She had a lead role in Can God's Love Reach You In The Dark Part 2 by Spencer Collins which was nominated for an NAACP Award. Lettrice just recently released "Give Me Peace" with Giovanni Joyce Imbessi for NET Day in honor of Cancer patients who are survivors or have passed on. It was promoted internationally. She performed with Jacob Lusk (American Idol & Gabriels) at The Heroes In The Struggle Award Show & Gala at the African American Museum with Ceo of The Black Aids Institute, Phill Wilson and at the "Sock it To Me" Aretha Franklin Tribute Concert. Lettrice continues to work in the studio for hire with her two business partners Brandon Ford & Devin Shaw from the Smooth Soul her production team. They also help other artist on various projects also. She performs all over Los Angeles and travels abroad when hired to sing in shows all over the world. She headlined at the Catalina Bar & Grill, "Memories of Real Music" and at the International Choir Festival at the Zipp Theatre (Disney Hall). Lettrice just recently sang at the Visions of Music Show, A Night of R and B and performed in Holland as a principal artist with the Episcopal Chorale Society (Chas Cheatham). Also, was lead vocalist on three songs written by: Elisa Rice (Steffen Smidst, Universal Music Group) for the film, Beyond Driven produced by: Victor Tran and Riyaana Hartley which was an official selection by the La Femme International Film Festival 2019. She sang with the Gwen Wyatt Chorale during the Winter Season, 2019. Her had a Show on Facebook Live, called: The Lettrice Lawrence Show.
Lettrice was a part of "The Dream Big Gospel Renaissance Virtual Extravaganza" with Detrick Haddon, Charles Jenkins Lacrae, B-Slade Elder Rance Vaughn, The Zion Messengers, Anthony Sheehan, Markees Williams and more at The International Christian Center which was sponsored by: Rep'n Gr8ness and KJLH Radio She also was a principal singer Jan 18, 2020 with the San Bernardino Symphony as well. She was a part of HB Barnum's recording project, "Vote Love", recently. Lettrice's two songs, "Lonely" and "Moonlight Chaser" are featured on Rayn Drops Loves Holidaze Vol. 2 through Enthrone Records and Klymaxx Corporation. It was distributed through Universal Music Group and released, March 4, 2020. It is streaming on Tidal, Spotify and available on all major platforms. Not only is her original song, "Moonlight Chaser" which has been a hit on iHeart & Sirius Radio. She awarded, "Best New Artist 2020" by the Black Music Association and Academy Of The Arts. She sang "Ave Maria" at The Place of Grace, for a televised service on Christmas morning under the leadership of renowned Pastor, Bishop Clarence McClendon. Lettrice also took part in "The Inauguration Project" Jan 18, 2021 which was endorsed by Joe Biden and Kamala Harris, singing "Brand New Day" with a 200 member choir and "Come Sunday" with a quartet and spoken word piece. Her new song, "Takin' It Back" which was released on May 22, 2021 on all major platforms, through Enthrone Records/Smooth Soul Productions/Universal Music Group UK in the UK. Lettrice was featured in the Netflix comedy movie, "Karen's Self Defense Training" coming soon. She also performed at the Comedy Chella, hosted by: Joe Torry alongside the Faces of Rap Mothers. Lettrice was in The Comic Opera L'Amant Anonime (Anonymous Lover) by Chevalier de Saint Georges with Richard Taylor, Daniel Voigt, Dr. Britany Moore Alexander. Lettrice played the Lead, Leontine. She was the headliner at The City Club and sang for the Jazz in the Sky VXI: Tribute to Barbara Morrison. She sang at The Hollywood Bowl with Selah Choir, Gay Men's Chorus,The Spirit Chorale of Los Angeles and LA Master Chorale for "All Rise" Wynton Marsalis's prize collection music series of 12 Tone, Jazz infused Choral music alongside the Philharmonic Orchestra.
Lettrice was presented a Enthrone Records Hall of Fame Award as "World Artist" from Enthrone Records for her hit song, "Taking It Back" which was released May 22, 2021. "Ave Maria" has been added to Tune Core & Premium Spotify and a new campaign has begun through Enthrone Records. The newly Re-Mastered version of "Ave Maria" was released just in time for the Holidays Dec 2, 2022. Her songs are available on all legal digital outlets, globally through Enthrone Records LLC & Universal Music Group UK. She performed & shared the stage with the legendary group, LTD at The CITRIL STARZ 2nd Annual Dinner & Awards Ceremony. Celebrity Artist, Clarence Pointer presented the awards. LTD, Ernest Lee Thomas & Tyrone DuBose was in attendance at this amazing event, alongside several A-List Celebrities. Recently, Lettrice sang with DC6 for the Holidays to sing at Mansion in Encino Hills, California. They have sung with LA Philharmonic, CeCe Winans, Winton Marsalis, LA Opera & Ellen, to name a few venues & artists. Lettrice will be signing with 5 Star Music Group Concert Series by the renowned CEO Dr. Robert Jamison which will be announced in 2023. She recently sang at the Presiding Bishop Michael Curry Dinner Gala, under the leadership of Dr. Chas Cheatham. She also was a part of the Motorcade alongside, Clarence Pencilman Pointer (Celebrity Sketch Artist) in the Orange County Black History Parade in Anaheim, California.
Lettrice and her creative team released "My Secret Lies" on Valentines Day, February 14, 2023, Worldwide. Lettrice just landed the role of Julia in the Tubi TV Series: "Kim and Neicy." Soon will have a big announcement to share with the world. The best is yet to come.
Jay Ross Soulcravers