Jazz Trumpeter/Vocalist Johnny Britt Releases New Album "After We Play" | WATCH & LISTEN!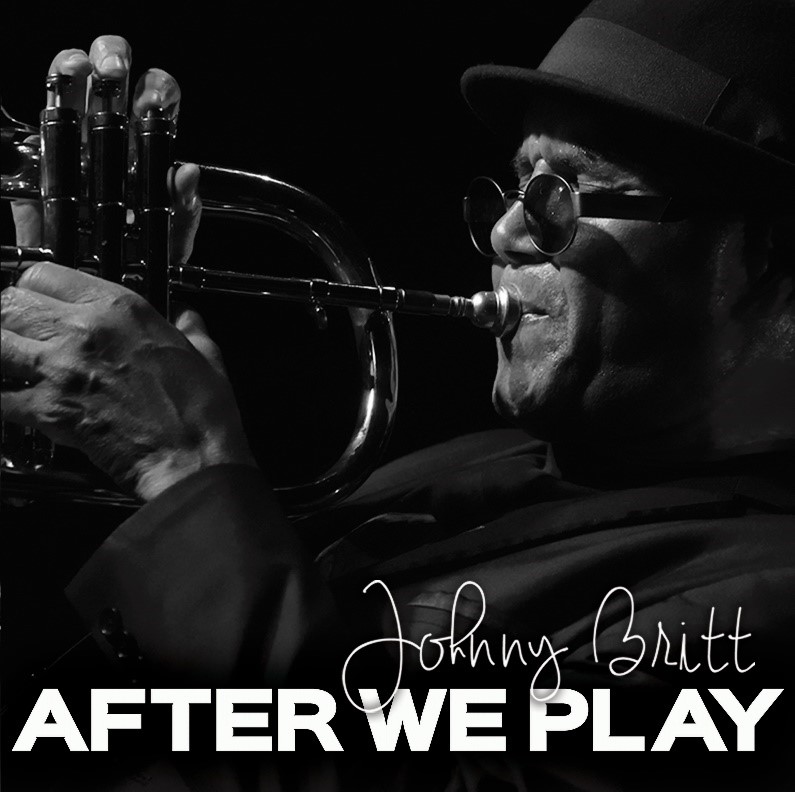 R&B-jazz trumpeter-vocalist Johnny Britt taps into star power for
"After We Play"
His fifth album featuring George Benson, Will Downing, Peter White, Gerald Albright, Little Anthony, Nils, Tom Browne and more is out now
LOS ANGELES (20 March 2023): In response to an interviewer's question, legendary jazz trumpeter Miles Davis said, "I'll tell you after I play." That philosophy struck a note with urban-jazz trumpeter-vocalist Johnny Britt, who titled his fifth album "After We Play," that dropped on Friday (March 17) on J-Jams Records. Britt wrote ten new songs and produced the thirteen tracks on which he plays with an array of luminaries. The collection starts off on top as the title cut featuring guitar star Peter White recently went No. 1 on two national singles charts.
The recent Presidential Lifetime Achievement Award recipient will launch his multi-genre album at two Los Angeles-area record release concerts: March 26 at The Venice West and April 6 at the Catalina Jazz Club.
Simultaneous to the instrumental single "After We Play" summitting the Mediabase and Smooth Jazz Network charts, Britt's vocal ballad with Will Downing, "Butterflies," entered the top 50 on the R&B singles chart and is soaring skywards.
Two years in the making, Britt describes "After We Play" as "an album of feelings, emotions, thoughts and imagination. I wrote, produced and performed every song from within. Every song was birthed out of a deep sense of love, compassion and sincerity. I love singing and I love playing the trumpet. That's what you'll hear when you listen to the album, which came together wonderfully."
According to Britt, the title song, a sultry midtempo flugelhorn and guitar duet captured in this video, sets up the entire album. There are many marquee moments to embrace from the album, including a dreamy version of "Goin' Out of My Head" that finds Britt in the company of greats. He croons the song with Rock & Roll Hall of Famer Little Anthony who sang the original version with The Imperials with whom Britt has been singing as first tenor since 2012. Gracing the tune with cool electric jazz guitar is ten-time Grammy winner George Benson.
The album opens with the twin trumpet powered "Ain't Nothin But The Funk" spotlighting the horns of Britt and Tom Browne. Nine-time Grammy nominee Gerald Albright thumps his bass on "Summer Love," an affair heated by Kashan's mid-cut rap. "Ocean Waves" washes over like a sensual caress, thanks to Britt's sultry voice and muted trumpet along with sinewy bass and Piccolo bass work from Blair Bryant. The album's second remake is a haunting take on the Bacharach & David classic "Walk On By," given an ethereal treatment on which Britt handles all the vocals and instrumentation except for drums. Ricky Peterson adds piano, organ and strings accoutrements to illumine the positive affirmation that is "Hold On Be Strong." Billboard hitmaker Nils teams with Britt for "Let's Do This," an empowering horn and guitar instrumental that bodes to become a chart topper. "Love Paradise" is a heavenly slice of the best of Britt: a funky R&B groove, a splash of contemporary jazz nuance, and a vibrant pop hook. Nils reappears on "Midnight," but it's Britt's flugelhorn that shines brightest. The seductive "More Love" is an amorous late-night mood setter. "After We Play" closes with an instrumental version of "Love Paradise."
Britt will soon share his story in the autobiography "The Soloist." He grew up "an inner-city kid" in Cleveland where he was in a band while in junior high school with a young drummer named Arsenio Hall. The multi-instrumentalist studied abroad at the prestigious Conservatoire de Versailles under the tutelage of Roger Delmotte, first trumpeter of the Paris Opera. After returning Stateside, The Temptations' Otis Williams made Britt the youngest musical director ever for the iconic Motown Records vocal group. That led to Britt coproducing the music for the Emmy-winning miniseries "The Temptations."
After the move to Los Angeles, Britt landed his own Motown record deal in 1995 for his group Impromp2, which recorded four albums. Always desiring to be a soloist, Britt finally made it happen in 2012 by releasing his debut album, "Feels So Good."
"I loved singing in groups, but deep in my heart, I always wanted to stand alone in the spotlight in front of that microphone – just me, my voice and my trumpet," said Britt.
In addition to his solo catalogue, Britt has written three No. 1 Billboard hits for saxophonist Boney James as well as songs for Peabo Bryson, Rick Braun, Euge Groove, Paul Brown, Jeff Golub, Jessy J and The Temptations. He played trumpet on the big screen in Academy Award-winner "La La Land" and was hired by two-time Oscars and four-time Grammy winner Hans Zimmer to be the trumpet soloist for the Oscar nominated "Hidden Figures."
Britt will embark on a three-month U.S. concert trek this summer with Little Anthony on the Happy Together Tour. Before then, he will support the release of "After We Play" on the following dates:
March 26 The Venice West Venice, CA
March 30 Middle C Jazz Club Charlotte, NC
April 1 The Tin Pan Richmond, VA
April 6 Catalina Jazz Club Hollywood, CA
The "After We Play" album contains the following songs:
"Ain't Nothin But The Funk" featuring Tom Browne
"After We Play" featuring Peter White
"Butterflies" featuring Will Downing
"Summer Love" featuring Gerald Albright and Kashan
"Ocean Waves" featuring Blair Bryant
"Walk On By"
"Hold On Be Strong" featuring Ricky Peterson
"Let's Do This" featuring Nils
"Goin' Out of My Head" featuring Little Anthony with George Benson
"Love Paradise"
"Midnight"
"More Love"
"Love Paradise" (instrumental)
For more information, please visit https://www.johnnybritt.com.
Great Scott P.R.oductions