Soul Singer Bette Smith Releases Cover of "Tennessee Whiskey" feat. Guitarist Harvey Mandel | LISTEN!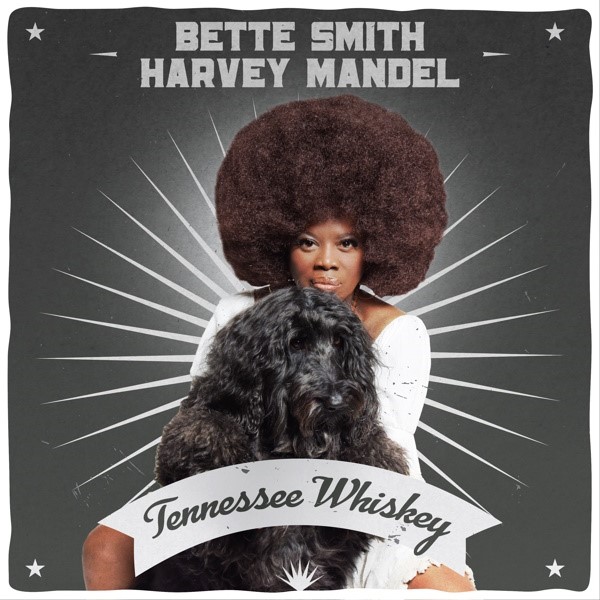 Bright Soul Starlet BETTE SMITH Meets Veteran Bluesmith HARVEY MANDEL For A Shot Of TENNESSEE WHISKEY!
Los Angeles, CA – Country singer-songwriter Chris Stapleton exploded onto the national music scene in 2015 with his blockbuster recording of a song that originally dated back to 1981, the sumptuous, syrupy ballad "Tennessee Whiskey." Although the song had been recorded by two country music giants, David Allan Coe and George Jones, Stapleton's dramatically soulful version seemed to have brought new life to the song and audiences across genres embraced it wholeheartedly. Now the song is being given an even more soulful gloss by a vivacious R&B chanteuse, Bette Smith, and former Canned Heat guitarist Harvey Mandel.
Smith is no stranger to collaborations having previously recorded with blues superstar Kirk Fletcher on covers of "Dance Monkey" and the Stones' "Brown Sugar" while Mandel's blues chops continue to age like a fine wine, or in this case, a more potent libation. The duo's fantastic rendition of "Tennessee Whiskey" lingers with an unhurried groove supported by slinky guitar work from Mandel, all of which sets the stage for Smith's intensely powerful vocal work. Careful, too much of this one and you'll be passed out on the floor!
Smith shares "What drew me to 'Tennessee Whiskey' was its metaphor for gratitude and how wonderful it feels to be in love. This song just makes you feel happy!"
Glass Onyon PR