Soul-Jazz Saxophonist Shawn Raiford Releases New Single "Forever" | LISTEN!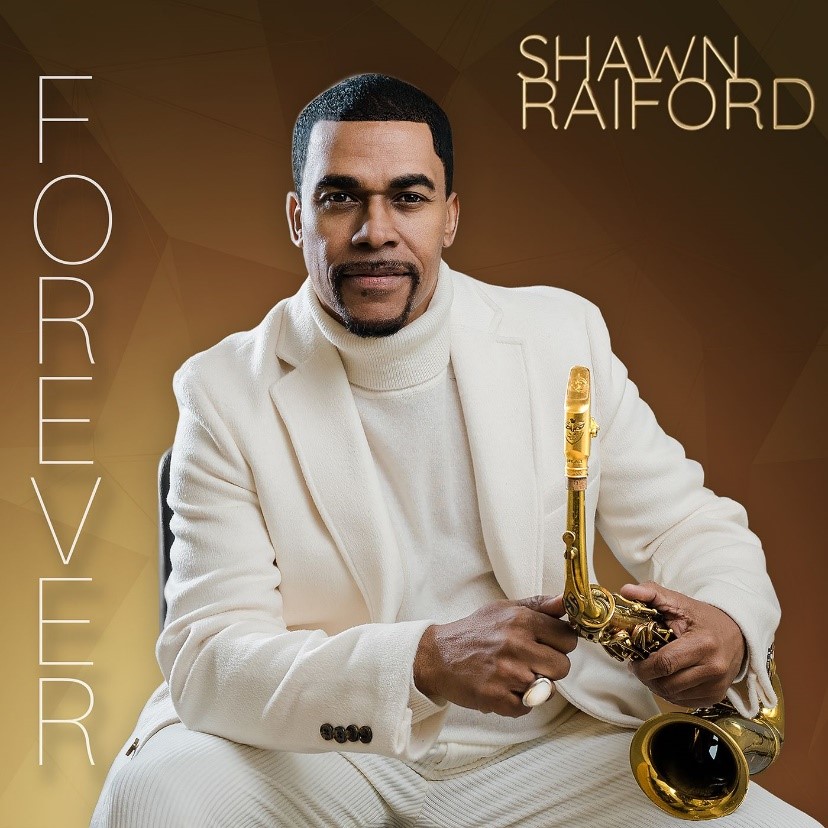 Soul-Jazz saxophonist Shawn Raiford mixing romance and legacy
Grammy winner Derek "DOA" Allen produced the sensual new single "Forever."
SACRAMENTO (1 February 2023): Taking an ambitious approach to recording his second album, urban-jazz saxophonist Shawn Raiford is already thinking about legacy early in his recording career. With Valentine's Day approaching, one could make the case that Raiford's sultry new single, "Forever," is all about love and romance, and it is in part, but the musician also has a deeper meaning in mind. The track written by Raiford, Ashley Jemison and Grammy winner Derek "DOA" Allen (Lionel Richie, Janet Jackson, Tyrese) is crafted with the intention of being timeless and standing the test of time.
Produced by Allen, "Forever" is powered by a tight and prominent midtempo drum groove while nuanced atmospherics add to the amorous ambiance. Raiford's alto sax coos impassioned come-ons, soloing ardently in the company of fellow saxophonist Andre Delano who adds backing harmonies. Vocalist Quintina Paris emotes lustfully on the breathy chorus.
"It's definitely a steamy track. I'm a huge fan of Sade, and I wanted a track on the new album that reflected that type of seductive groove. When we were working on it in the studio, it felt like a timeless piece that would last and stand the test of time, which is my real goal. So, we titled it 'Forever,'" said Raiford about the first single to be issued from the forthcoming "The Next Step" album slated to release this summer.
Raiford has been performing contemporary jazz, R&B, gospel, rock and pop music with his band throughout Northern California since 1999. He's a dynamic entertainer, an award-winning performer who snagged the Best Live Performance title from the Sounds of Soul a decade ago, collected Hope Awards in the jazz and jazz performance categories, won Best R&B band at the Northern California Entertainers Music Awards, and is a Sammie nominated jazz artist.
On record, Raiford's debut album, "Man with A Horn," was released in September of 2020 spawning four charting singles – "All Systems Go," "In The Moment," "Good Vibrations" and the title track. The soul-jazz set finished on the year end chart at No. 22. Last November, Raiford released the holiday single, "Santa Baby," to help whet appetites for "The Next Step." "Forever" is destined to feed that desire.
Although presently focused on finishing the new album, Raiford is stepping out of the studio to perform with his Shawn Raiford Experience band. Catch them live on the following dates:
February 6 Mack Powell Event Center Sacramento, CA
February 10 Dante Club Sacramento, CA
February 18 Jade and Jora Duncanville, TX
March 3 Rock & Brews Sacramento, CA
March 11 Black American Political Association of California
Sacramento, CA
March 13 Mulvaney's B&L Sacramento, CA
April 15 The Miracle Los Angeles, CA
April 16 The Grand Ritz San Diego, CA
For more information, please visit https://shawnraifordsax.com.
Great Scott P.R.oductions