Multi-Instrumentalist Scott Mayo Releases New Album "Meu Brasil" | LISTEN!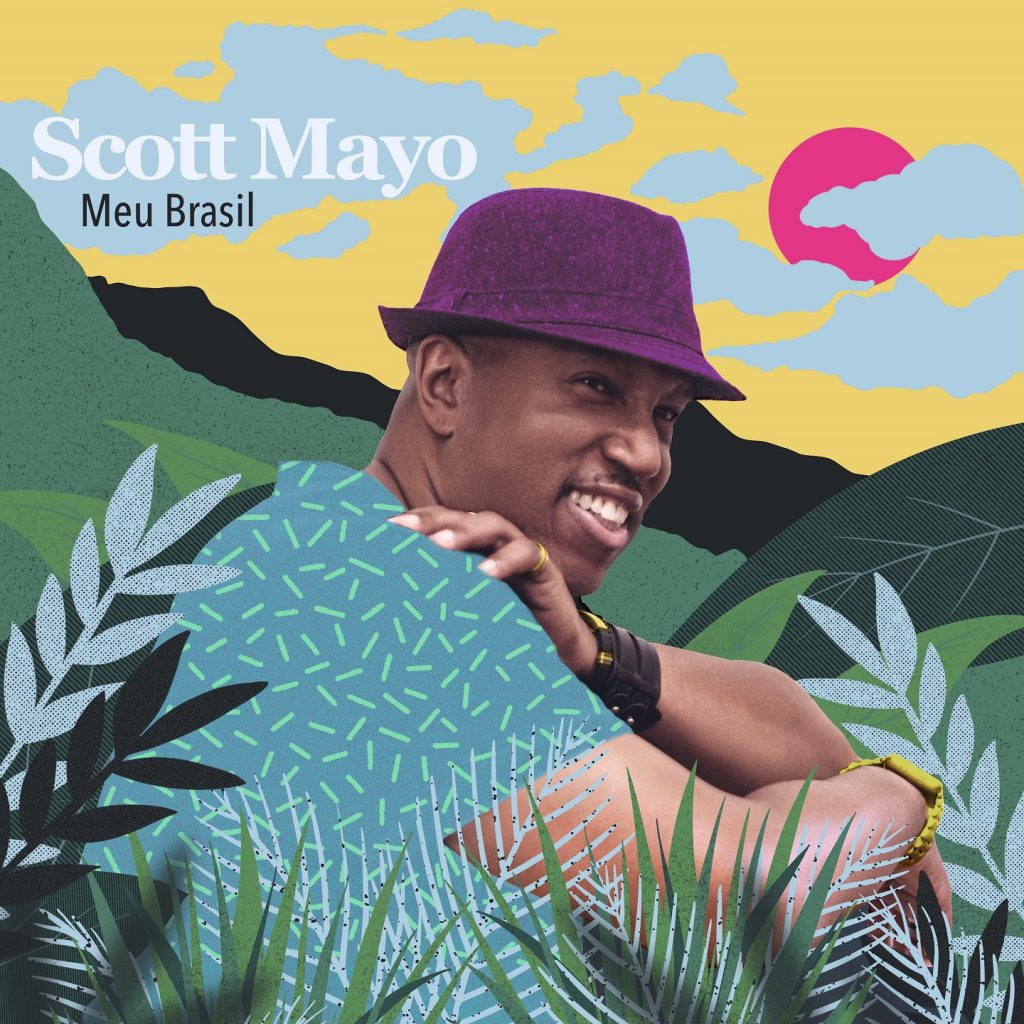 Scott Mayo releases Meu Brasil
Listen to the single "Vista do Corcovado"
Multi-instrumentalist, producer and arranger Scott Mayo released his third album Meu Brasil. Meu Brasil is his first Brazilian project and features maestro Sergio Mendes, guitarists/composers Dori Caymmi and Guinga and the voice of Gracinha Leporace, among others. "This album is an homage to a music and a country that has so deeply shaped my musical life. It's called Meu Brasil because I wanted to share how the music has touched me and, from my Black American perspective, how I feel the music," shares Mayo.
Mayo recorded most of Meu Brasil in his studio, Pipewind Sound, in Pasadena. Other recordings took place in various studios in Los Angeles, Rio de Janeiro, Manila and Stockholm. Mayo says the album was completed during the pandemic, so it was challenging to bring everyone together in the same room. "I used all the technology I had to finish the album, from receiving tracks around the globe to watching the strings record in Manila from my studio in Pasadena! It was an incredible experience and I can't wait to share all of it with the world."
One of the first songs Mayo completed was "Trenzinho do Corcovado" composed by Guinga. "I was in Brazil with Sergio when Guinga came by the studio to play some of his songs for Sergio's album," said Mayo. "When he played 'Trenzinho,' I fell in love." Mayo asked Guinga's permission to record the song for Meu Brasil. "I wanted him to play on the recording too since no one in the world plays guitar like him. It's such an honor."
With more than 30 years of music industry experience, Scott Mayo brings a unique musical perspective and skill set ranging from record production, composition and musical direction to Grammy-winning writing, arranging and performing. As one of the top call musicians in Los Angeles, 2022 has kept Mayo busy. Mayo recorded in the critically-acclaimed television series Better Call Saul, on Beyonce's smash, new album Renaissance and on Oscar-nominated composer Terence Blanchard's score of Father Of The Bride remake. Spring 2022 saw Mayo performing as part of the 94th Academy Awards orchestra and the 64th annual Grammy Awards with legendary rapper, Nas. In autumn 2021, Mayo recorded on "You Deserve It All" by megastar John Legend. Summer 2021 had Scott playing all the woodwinds on the Netflix Children's animation Ada Twist, Scientist founded by President and First Lady, Barack and Michelle Obama.
Mayo performed in the Inaugural Ceremony of President Joe Biden and Vice President Kamala Harris. Spring 2020, Mayo arranged and recorded the horns on John Legend's most recent Grammy-winning album, Bigger Love. Mayo recorded on Stony Hill the Grammy-winning album by Damian Marley. Mayo performed, arranged and recorded on the Grammy-nominated album, A Legendary Christmas, by John Legend. In 2018, Mayo sang on Egypt Station, by the Sir Paul McCartney. Additionally, Mayo served as the Musical Director for the Emmy Awards Governors Ball performances where he led the Scott Mayo Collective through four nights of music before a who's who of the television industry.
Mayo is currently the Musical Director and writing partner for Brazilian music icon, Sergio Mendes. 2020 saw the release of Mendes' latest recording project, In The Key Of Joy where Mayo served multiple roles of singer, arranger and songwriter on the song "Sabor do Rio" with Mendes and Grammy and Academy Award winner, Common. Mayo received a Best R&B Album Grammy nomination for producing the Oleta Adams album, Moving On. Mayo also received a Grammy nomination as the featured performer on Gerald Wilson's "Romance: Theme from Monterey."
Among R&B audiences, Mayo is best known for his work with, Earth, Wind & Fire. Mayo toured with the group for more than six years playing saxophone and flute. He is particularly lauded for his stirring on-stage saxophone solo during the beloved hit, "Reasons" featured on the Earth, Wind & Fire: Plugged In & Live album.
For more information about Mayo and Meu Brasil, visit ScottMayoMusic.com or his social media accounts via Instagram and Facebook: @ScottMayoMusic.
Vera's Heartbeat