Jazz Vocalist Dwight Trible to Release New Album "Ancient Future" on March 17th, 2023 | LISTEN to New Single "Truth"!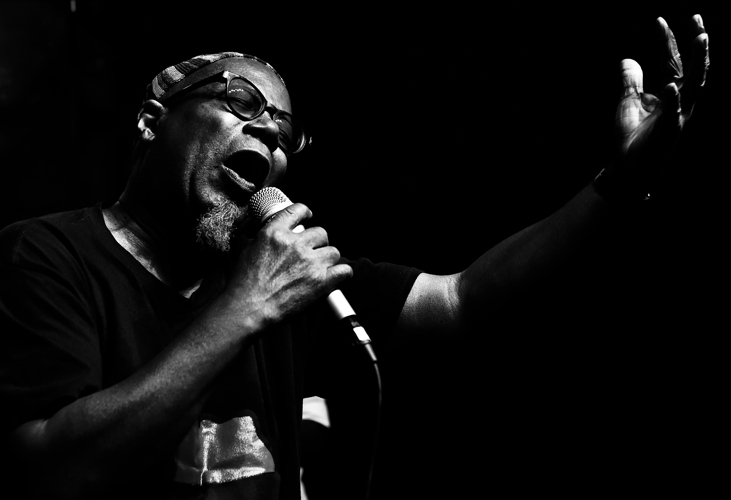 DWIGHT TRIBLE ANNOUNCES NEW ALBUM ANCIENT FUTURE OUT MARCH 17 VIA GEARBOX RECORDS + SHARES NEW SINGLE "TRUTH"
ALBUM FEATURES SPECIAL GUESTS KAMASI WASHINGTON, GEORGIA ANNE MULDROW, GREG PAUL, MEGASHIA JACKSON, G. E. STINSON, ANDRÉ GOUCHÉ, JOHN BEASLEY, AND RENE FISHER
Today, the inimitable jazz vocalist, activist, and nominal godfather of the LA jazz scene, Dwight Trible, returns with the announcement of his new album Ancient Future. Out March 17 via London jazz aficionados and analog specialists Gearbox Records, the new record follows his critically acclaimed album Mothership, which was released in 2019 and saw him collaborate with the likes of Kamasi Washington, Mark de Clive-Lowe, Miguel Atwood-Ferguson, and more.
On Ancient Future, Trible collaborates once again with Kamasi Washington (saxophone), as well as lauded LA multi-instrumentalist, Georgia Anne Muldrow (vocals), who is signed to Brianfeeder and has previously worked with the likes of Madlib, Denzel Curry, Mos Def, Blood Orange, and Brittany Howard. Elsewhere, the record also features double-GRAMMY winning and 11-time Grammy nominated pianist/arranger, John Beasley; Kamaal Williams touring drummer Greg Paul; gospel bassist André Gouché; percussionist and backing vocalist, Megashia Jackson; LA guitarist G. E. Stinson; and percussionist Rene Fisher.
To mark the announcement of the new album, Trible has released a new single titled "Truth". Combining cosmic electronic idiosyncrasies and keys with frenetic drumming, and avant-garde guitars, the track sees Trible flit between passionate spoken word and shamanic-like soulful outbursts, the track sees his songwriting evolve into new musical territory without losing his undeniably unique style.
The single is a comprehensive window into Trible's new exploration of his spiritual sound. His powerful vocals effortlessly permeate the crossover of jazz, funk, soul, and R&B that make up the record. Elsewhere on the record, "African Drum" sees Kamasi Washington join Trible on sax, whilst gentle guitar lines and groove-heavy bass weave around the percussion section which also features Megashia Jackson and Rene Fisher. "Black Dance" also sees him joined by Georgia Anne Muldrow for an opus clocking in at just shy of ten minutes of jazz-fusion riffing and passionate vocal expressions. Other tracks such as "My Stomping Ground" reflect Trible's connection to LA and the local community with shoutouts to the likes the The World Stage, Leimert Park, soul food joints such as Phillips Barbeque on Crenshaw Boulevard, and more.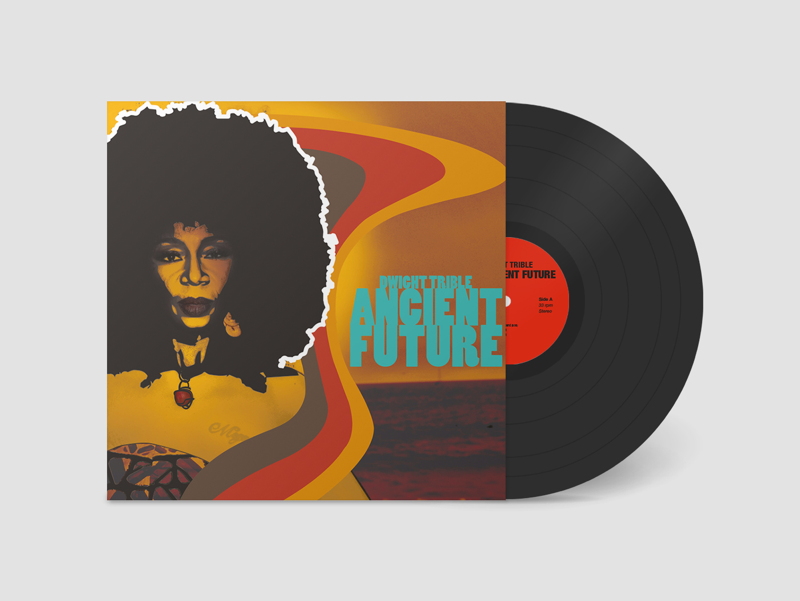 A key figurehead in the LA jazz scene, Dwight Trible is a legend in waiting. With an incredible career spanning decades, he has played a pivotal role in creating as much jazz history through his work and inspiration in the new wave of US jazz, as he should be noted for in his undoubtable vocal and songwriting talent. He is the vocalist for the Pharoah Sanders Quartet and has collaborated with a huge variety of artists such as Kamasi Washington (singing on 'The Epic' and 'Heaven and Earth'), J Dilla, Life Force Trio, Carlos Nino, John Beasley, Bobby Hutcherson, Charles Lloyd, and is also the vocal director for the Horace Tapscott Pan Afrikan Peoples Arkestra – a Los Angeles institution with a history stretching back forty years and an active engagement in the city's Black community since the Watts Uprising.
Trible has also been on the forefront of the US jazz resurgence, working as executive director of the hugely crucial arts space The World Stage – a vital component to Leimert Park, which has been the epicentre of African-American art and culture in Los Angeles since the late 1960s. Artists such as Kamasi Washington and Terrace Martin have credited the venue as having helped to shape their sounds and the sense of community surrounding the scene, whilst also being an essential influence to the likes of Kendrick Lamar and Biz Markey, as well as number of artists from LA tastemaker label Brainfeeder and more.
An avid and passionate activist, an enabler of the local scene and a figurehead in the LA jazz community, Trible's focus is rarely self-seeking, always facing outward his focus is largely centred on giving, inclusion and teaching, whilst also inspiring others and expressing himself both on-stage on-record behind the scenes.
Ancient Future is another step out from behind the curtain for Dwight Trible, and one that continues to celebrate the local community, the artists who have come up through The World Stage such as Kamasi Washington, as well as Trible's heritage and spirituality. These are all things that may seem external to Trible on first look, but they are in-fact elements that largely what make him who he is, and with this new album, there is no better time to get to know him.
Ancient Future
Tracklisting:
1. Truth
2. My Stomping Ground
3. Beach Vibes
4. Derf Recklaw
5. Elements
6. Black Dance (ft. Georgia Anne Muldrow)
7. African Drum (ft. Kamasi Washington)
8. Wind
Nick Loss-Eaton Media