Vocalist Angie Wells to Release New Album "Truth Be Told" on Feb. 17th, 2023 | LISTEN!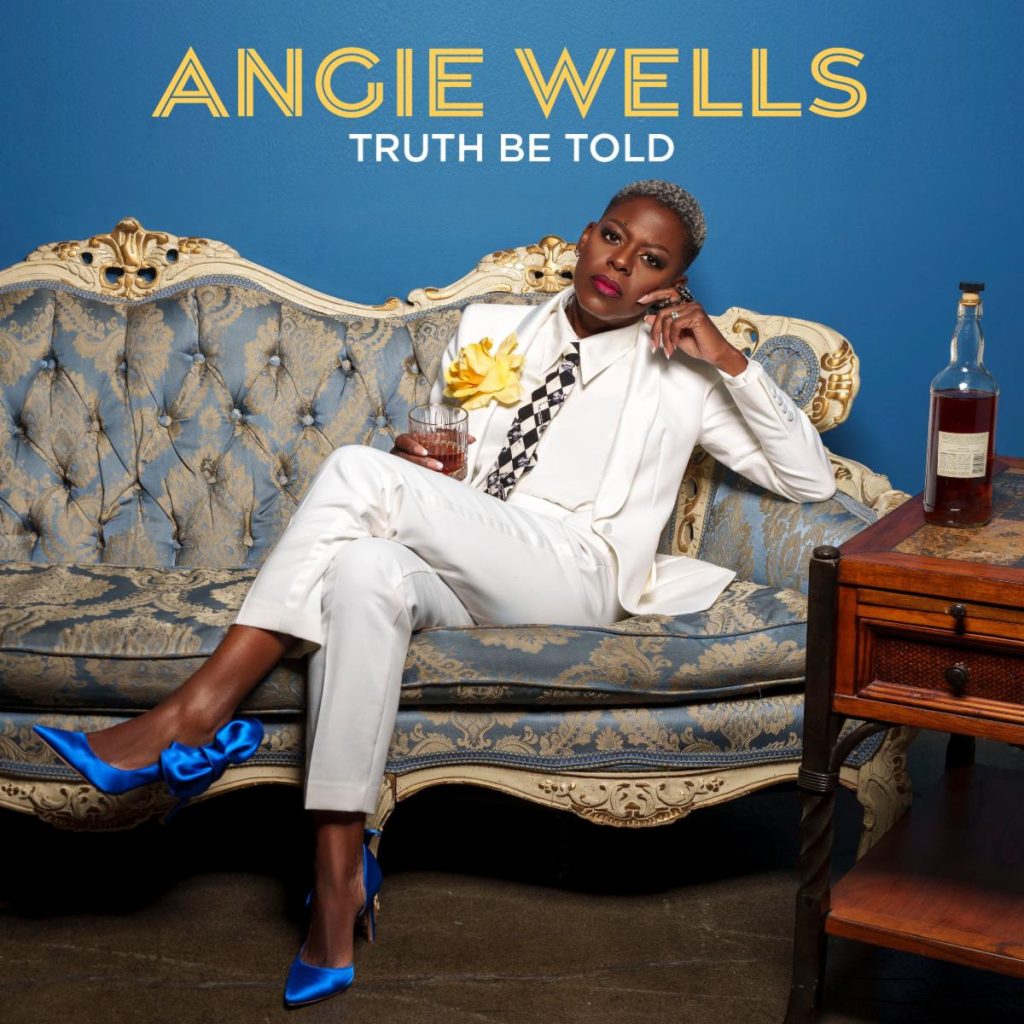 Vocalist Angie Wells to release
new recording "Truth Be Told"
Produced by legendary jazz bassist John Clayton
Angie Wells has a smokey well rounded voice that can give listeners goosebumps on a ballad and then turn around to get them tapping their feet when she swings. She has the ability to entertain her audience in a way that is truly captivating by giving a show in the true sense of the word with glamorous costume changes, humorous banter and a voice that keeps her audience hanging on to every note. Angie truly believes a performance is a symbiotic exchange of energy between herself and her audience and gives her all at every moment.
Angie began her singing career in an intimate little supper club in St. Germain des Pres in Paris when she joined the trio playing that night for a few tunes. Since then she has returned to France to tour with French pianist Raphael Lemonnier. Wells qualified as a semi-finalist in the first annual Sarah Vaughan International Vocal Competition and has played and recorded at home with some of LA's best jazz musicians including John Clayton, Clayton Cameron, Bill Cunliffe, Quentin Dennard, Kenny Elliot Christian Euman, Henry Franklin, Sam Hirsh, Jim Hughart, Harry Kim, Larry Koonse, Paul Kreibich, James Leary, Joe LaBarbera, Jack Lecompte, Edwin Livingston, Josh Nelson,Trevor Ware, Tom Warrington and Rickey Woodard. She has performed at various jazz/music festivals in the U.S. including The Telluride Jazz Festival and The San Jose Summer Jazz Fest as guest vocalist of Kermit Ruffins, KJAZZ LACMA Jazz Series and in France The MoZ'aique Festival, Festival Jazz au Chateau, Festival Jazz De Colliure, Festival Jazz de Monsegur to name just a few.
Angie's official debut CD with Raphael Lemonnier titled LOVE and MISCHIEF was released in 2017 to a series of noteworthy reviews and her original composition "She Ain't The Kinda Girl" reached #4 on France's Jazz Radio.
Angie's sophomore recording project Truth Be Told is a collection of original tunes and cover songs which speak to the truths of life. The project is produced by John Clayton and it set for release February 17, 2023.
Two For The Show Media