Vibraphonist/Composer Jay Hoggard to Release New Album "​Raise Your Spirit Consciousness" on Jan. 9th, 2023 | LISTEN!
by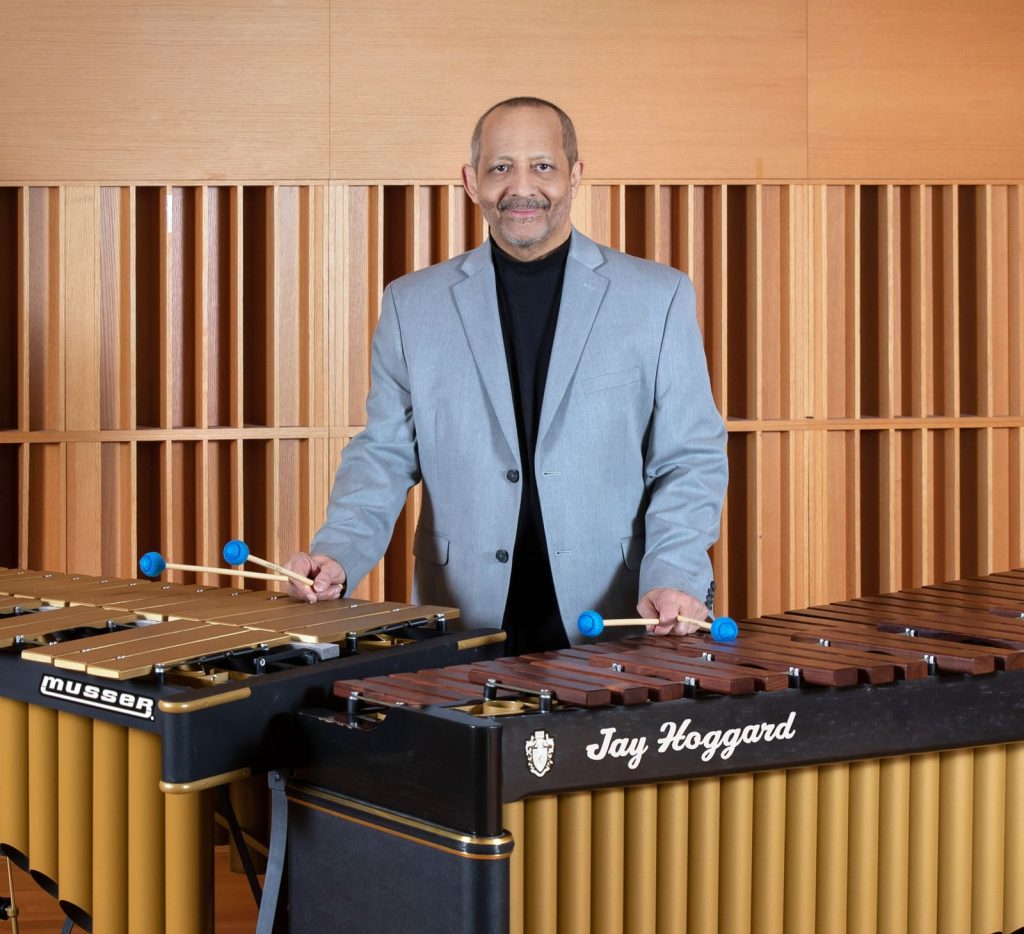 Vibraphonist/Composer Jay Hoggard to Release New Album "​Raise Your Spirit Consciousness"
NEW YORK– With 22 recordings as a leader, and performances around the globe, vibraphonist/composer Jay Hoggard has been one of the most enduring and innovative masters on his instrument since the 1970s. A direct musical descendant of Lionel Hampton, Milt Jackson, Lem Winchester and Bobby Hutcherson, Hoggard's omni-directional artistry encompasses the myriad musical dimensions of the African Diaspora and its spiritual resonances.
​Raise Your Spirit Consciousness, Hoggard's eighth release on the JHVM label, is set for January 9, 2023. The album delivers 12 tracks, featuring eight original compositions along with stunning and swinging reimaginations of compositions by Wayne Shorter, Duke Ellington, Thad Jones and Stevie Wonder. As Hoggard wrote in the liner notes, "The music in this recording is intended to help you raise your spirit consciousness. It is grounded in African-derived global rhythms. The goal is to merge the sacred and the secular in the realm of thanksgiving for our everyday blessings. Let everything that has breath make a joyful noise to praise God."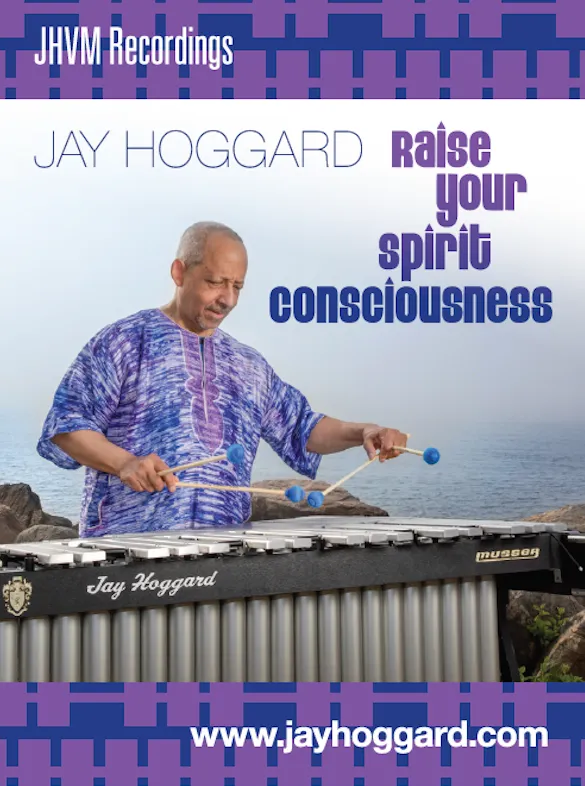 Collaborating with Hoggard on this recording is a cadre of long-time associates:
Dwight Andrews, soprano sax and bass clarinet; Pheeroan Aklaff, drums;
James Weidman, organ and piano; Nat Adderley, Jr., piano; and Kenny Davis bass.
"Nat, Pheeroan, and I were members of Dwight's band, Déjà Vu, based in New Haven when we were students, from 1975 through 1980," Hoggard fondly remembers. "James used to sub for Nat in that group … and Kenny and I have a long history going back to the mid 1980s. So, we've all been playing together for more than 40 years. We're all friends and colleagues. We all know each other's styles, and we're all still able to be really tight."
The tightness of this ensemble is evident throughout the album, both on the Hoggard-penned originals and the classic covers. Jay conceptualized this recording in the lineage of the many historic vibraphone/saxophone/organ/piano/bass/drum collaborations recorded at the legendary Van Gelder studios. RAISE YOUR SPIRIT CONSCIOUSNESS resonates with the innovations of many of the master musicians who participated in those sessions.
The lead selection, Holy Spirit Consciousness, is a move your body, Praise Party groove. Peace to You My Children bounces with a zesty, Afro-Bop bounce while I Want Love, I Don't Want Hate is syncopated in reggae riddims. Come Thou Fount of Every Blessing swings with the joy of a Wednesday Night Prayer Meeting, while Stevie Wonder's Bird of Beauty soars with an infectious, carnival-rhythmed samba beat. Toe Dance for a Baby bops with a 12/8-time signature propelled in the styles of Art Blakey and Elvin Jones.
In the Beginning / Praise God are two selections from Duke Ellington's Sacred Concerts, played with a cool and compelling Afro-Cuban clave rhythm. Worship God in Spirit, Truth and Love is a lyrical, contemporary gospel meditation. The ensemble maintains the classic jazz majesty of Wayne Shorter's masterpiece, Deluge. Both Feet on the Ground, as composer Hoggard states, "goes one step beyond," using his generation's musical vocabulary. Thad Jones' beautiful ballad, A Child Is Born, is dedicated to Hoggard's newborn grandson, while Primordial Aqua Mist is a spontaneous textured composition, invoking more abstracted imagery.
For Jay Hoggard, who was born in 1954 in Washington, DC, and grew up in Mount Vernon, NY, Duke Ellington's music was a family affair that sparked his career as a musician. "My father was involved in presenting the premiere of the Second Sacred Concert in 1967 at Mother AME Zion Church in Harlem. I was 12," Hoggard says. "I got to meet Ellington, and that was a life-changing experience. That was before I started playing the vibes. Three years later, when I was a sophomore in high school, I had a dream that I was playing the vibraphone, and my father found a place where we could rent one. I still have it! And when I first played it, after the first note, I said, this is what I'm supposed to do."
Jay Hoggard's seven previous recordings on the JHVM label are THE RIGHT PLACE, SONGS OF SPIRITUAL LOVE, SWING 'EM GATES, SOULAR POWER, CHRISTMAS VIBES ALL THROUGH THE YEAR, SOLO FROM TWO SIDES, and HARLEM HIEROGLYPHS. Each of these recordings present the many sides of this vital musician, as they document the vibraphonist/composer's musical language of the 21st century. They, along with this new recording, feature Jay Hoggard at the peak of his creativity.
Jay Hoggard is a tenured professor at his alma mater Wesleyan University, where for the past 32 years he has directed the Wesleyan Jazz Orchestra and has taught and mentored hundreds of young musicians. For him, RAISE YOUR SPIRIT CONSCIOUSNESS is a pathway to a higher awareness of being. "I'm trying to give my audience something that they can immediately grab on to, and then they'll be challenged to go into another space … that's what I'm trying to do with this record."
Please visit http://www.jayhoggard.com for more information about Jay Hoggard and his music.
Jazz Promo Services