Gospel Singer Erica Campbell Releases New Single "Feel Alright (Blessed)" | LISTEN!
by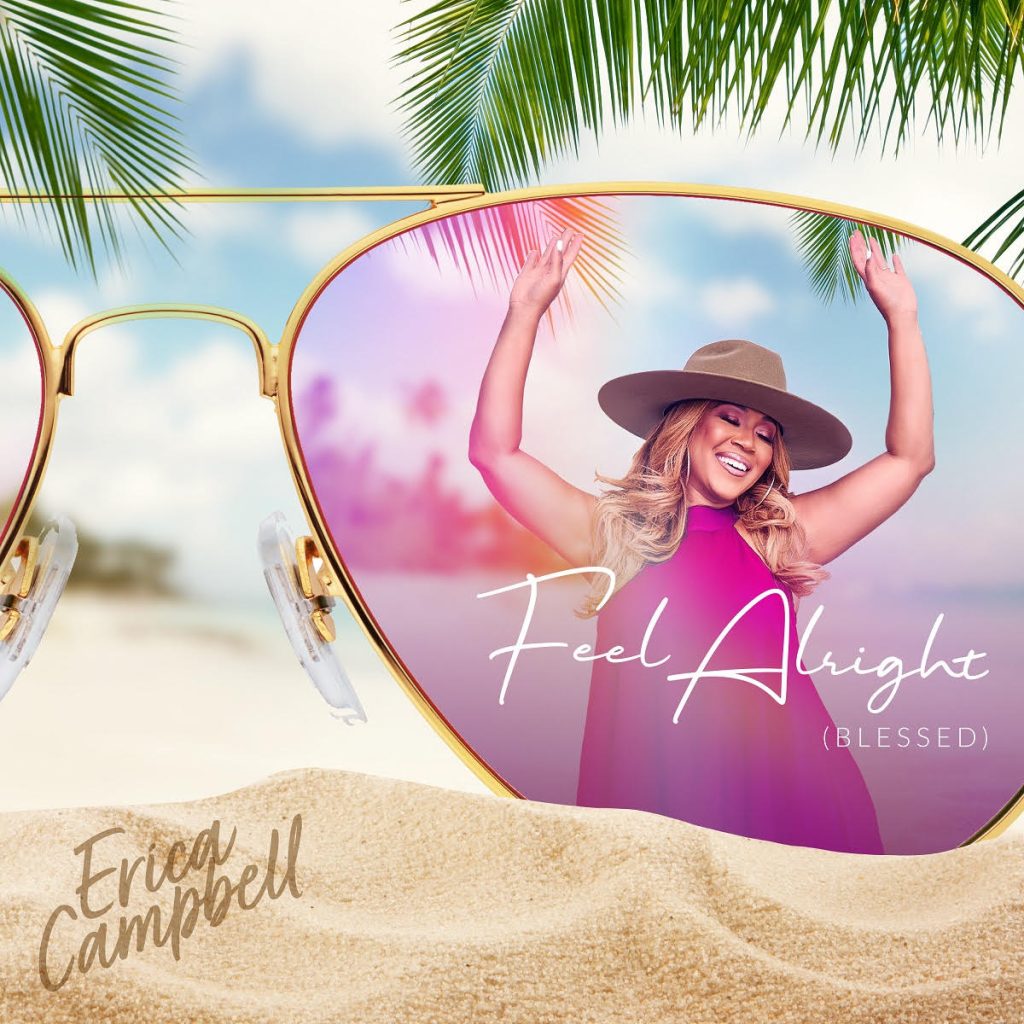 Gospel Superstar Erica Campbell Inspires Listeners To Embrace Joy On New Single "Feel Alright (Blessed)"
(New York, NY- January 13, 2023)–Multi-platinum rising Gospel legend, Erica Campbell, is kicking off the new year with a bright, sunny new single celebrating and offering listeners the opportunity to share in the joy she's found in life. Arriving Friday, January 13, 2023, the new single "Feel Alright (Blessed)" is an up-tempo affirmation of the power you find in choosing joy even when life is messy and unpredictable. In addition to her new single and Grammy Nomination, the My Block Records Recording Artist is celebrating her nomination for the 2023 NAACP Image Awards for Outstanding Gospel/Christian Song for her chart-topping single, "Positive."
Erica immediately sets the tone with the song's opening chorus, making it clear that what she feels is a choice, singing, "Today I feel alright, and ain't nothing gonna bring me down… 'Cause I'm blessed." The song's infectious hook is supported by two verses in which she makes it clear that she knows exactly where the source of her joy lies. The song also reinforces Erica's desire to make sure everyone listening understands that this kind of joy is accessible to all with lyrics like, "I'm giving You the glory, 'cause you've been good to me. No, I ain't gon' be selfish, can't keep it all for me. I want the world to know, I'm living life to show."
While "Feel Alright (Blessed)" leans heavily into contemporary Soul and R&B genres, the song reminds fans of the level of vocal command and expertise that has made Erica Campbell a star in the Gospel world. The song will be available for purchase and streaming on all digital music platforms.
The new single follows the release of "Positive," which became Erica's first solo No. 1 single at Gospel radio when it topped both Billboard's Gospel Airplay chart and the Mediabase Gospel Radio chart in August 2022. The song also became her latest single to crack the Top 10 on Billboard's US Gospel Chart and spent 22 weeks in the Top 20 Billboard's Hot Gospel Songs chart – a hybrid chart that includes radio, streaming and digital downloads.
In addition to her continued success as a music artist, Erica Campbell also touches fans' lives as the host of the syndicated morning radio show, Get Up! Mornings with Erica Campbell. Currently available in 40 markets nationwide, the show sets a new bar for syndicated morning programming by creating a high-energy experience for listeners through a range of music styles, powerful interviews, lively features and a fresh approach on news and listener engagement.
Fans can connect with Erica Campbell via Instagram @imericacampbell. For more information, please visit www.myblockinc.com.