Singer DOE Releases New Spanish Track "En Ti Yo Esperaré (What I'm Waiting For)" feat. TWICE | LISTEN!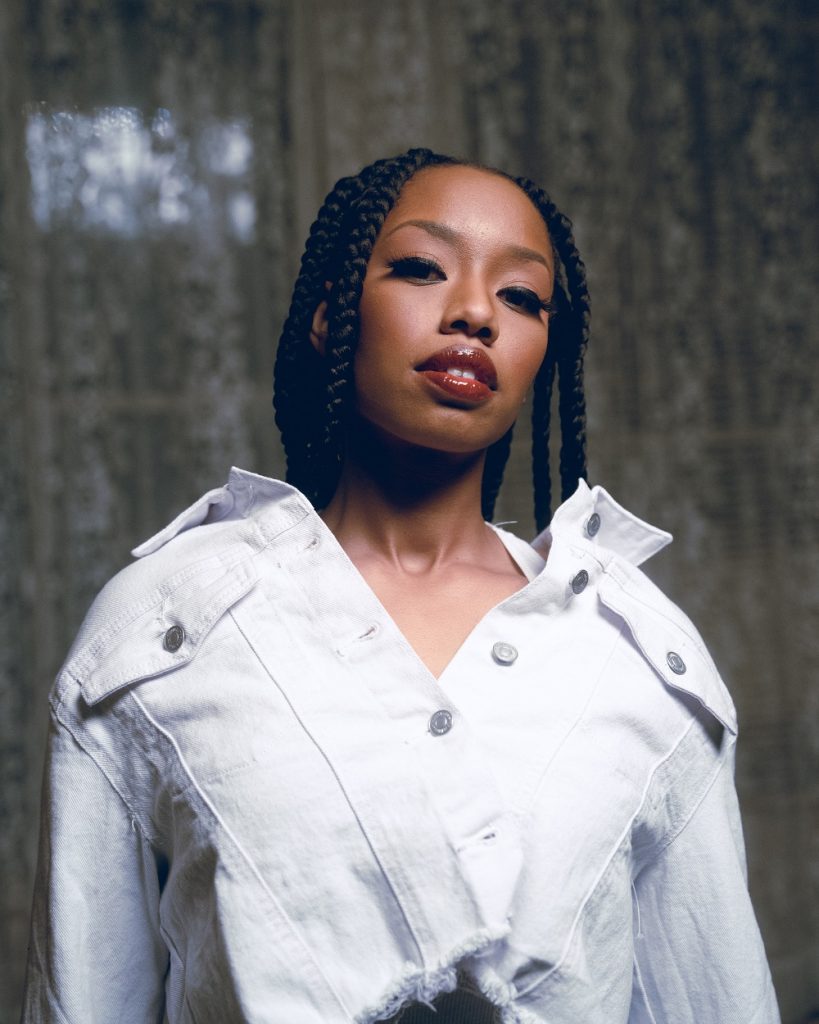 DOE RELEASES NEW SPANISH TRACK "EN TI YO ESPERARÉ (WHAT I'M WAITING FOR)" FEAT. TWICE, AND NEW YORK DATE ADDED FOR "A NIGHT OF CLARITY" SOLO TOUR
Nashville, TN (November 11, 2022) – Award-winning recording artist DOE, has released a new Spanish track "En Ti Yo Esperaré (What I'm Waiting For)" feat. TWICE, available on digital music providers now. The three-time GRAMMYⓇ-nominated, two-time Dove Award winner teamed up with the Peruvian Christian pop group TWICE to perform the new Spanish-language version of her song "What I'm Waiting For."
First featured off her acclaimed solo debut album CLARITY, which was released by Jonathan McReynolds' Life Room Label in partnership with RCA Inspiration, DOE shares the transformative power of God on "What I'm Waiting For" in this Spanish-language single release "En Ti Yo Esperaré," creating a moving portrait of spiritual nourishment.
Taking her album on the road, fans can catch DOE performing live on her solo tour in the month of December on her "A Night of Clarity" Tour, with a New York date just added on December 22nd at City Winery. Tickets are on sale now, with a full list of tour dates and cities below.
DOE's songs on CLARITY, including her #1 Gospel hits "Brighter" and "When I Pray" continue to inspire audiences around the world. Fans can also catch DOE on TBN's acclaimed program "Praise," and next see DOE performing on the "Gospel Superfest Holiday 22" special, which will air in national syndication from November 28th to December 25th, 2022 (Check local listings for air dates/times). Voting is still open for the American Music Awards (airing November 20th), where DOE is nominated in the category of Favorite Gospel Artist, with voting open to the public daily at VoteAMAs.com through November 14th.
DOE: A Night of Clarity, Tour Dates
**Just Added** – 12/22/22 – New York, NY – City Winery
https://citywinery.com/newyork/Online/article/NYLFT-Doe-12-22-22-730pm
12/10/22 – Atlanta, GA – City Winery Atlanta https://citywinery.com/atlanta/online/article/ATL-doe-12-10-22
12/14/22 – Chicago, IL – City Winery Chicago
https://citywinery.com/chicago/online/article/chi-DOE-12-14-8pm
12/19/22 – Washington, DC – The Loft at City Winery Washington, DC
https://citywinery.com/washingtondc/online/article/WDCLFT-DOE-12-19-23-730pm
12/20/22 – Philadelphia, PA – The Loft at City Winery Philadelphia
https://citywinery.com/philadelphia/Online/article/PHILFT-DOE-12-20-22-8pm
DOE, "En Ti Yo Esperaré (What I'm Waiting For)" feat. TWICE, is available now. (Life Room Label/RCA Inspiration):
https://DOE.lnk.to/WhatImWaitingForSpanishPR
Connect with DOE at:

Facebook, Instagram, TikTok, Triller, Twitter: @doejonesmu
Photo Credit: Artimio Black