Contemporary Jazz Trumpeter Rick Braun to Release Self-Titled New Album on Feb. 11th, 2022 | LISTEN!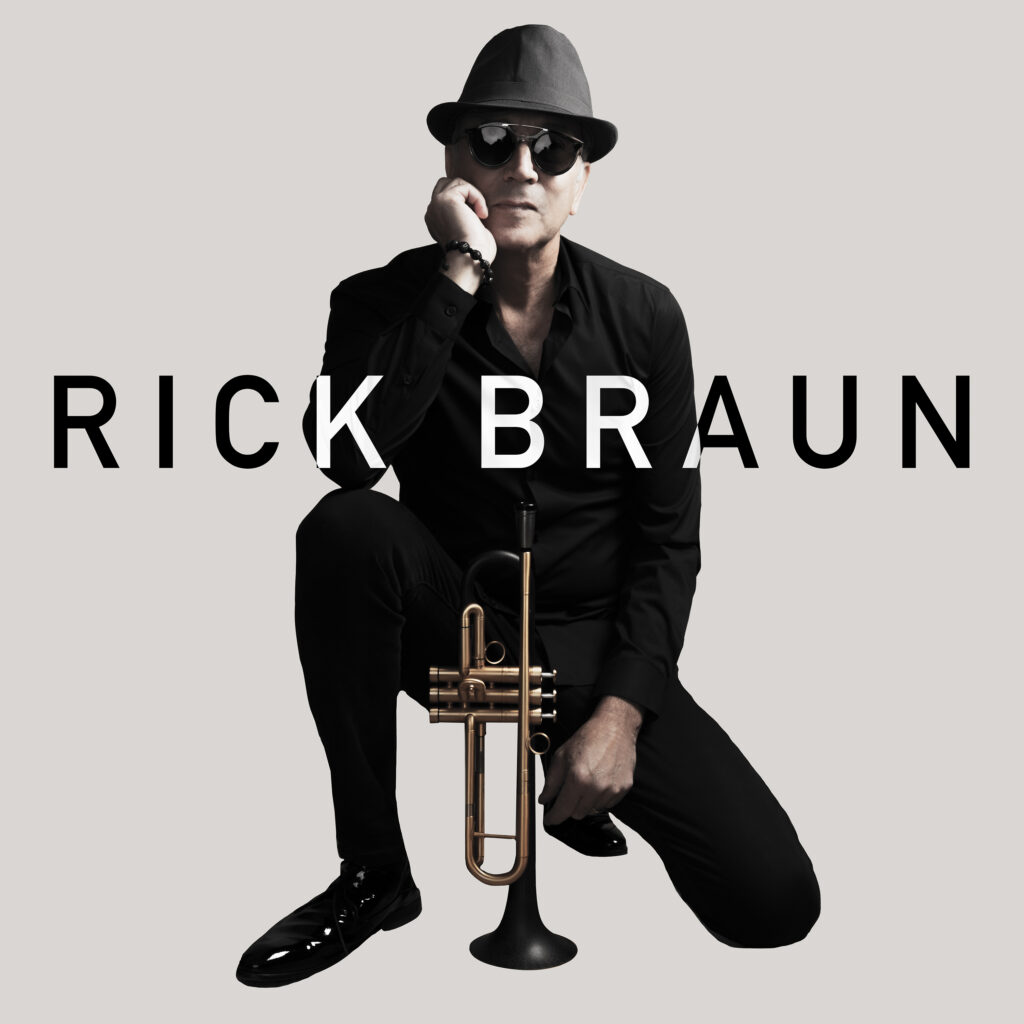 CHART-TOPPING TRUMPETER RICK BRAUN CELEBRATES HIS 30TH ANNIVERSARY AS A SOLO ARTIST WITH SELF-TITLED ALBUM OF 10 NEW ORIGINAL SONGS
Album Set For Release On February 11, 2022
Braun Headlines His Annual New Year's Celebration In Tucson,
Which Will Benefit Families Impacted By Autism
UPDATE Feb. 3rd, 2022: Listen to New Single "Feet First" Below!
Self-titled albums are typically introductory statements reserved for an artist's first release. Trumpeter/producer Rick Braun boldly bucks this tradition with his forthcoming album, a stylistically eclectic, ultra-soulful/funky and exotica-tinged collection. Set for release on February 11, 2022, the new set comes 30 years after his debut album, Intimate Secrets, propelled Braun from sideman for everyone from Crowded House, Tom Petty and Sade to Tina Turner, Rod Stewart and Glenn Frey to chart-topping front man and acclaimed producer.
The new album upends another music industry tradition, featuring 10 brand new songs, all written or co-written by Braun, rather than the greatest-hits compilations that commonly mark such milestone anniversaries.
"With every project, every tour and each year that passes, I realize that as a musician and artist, I still have a long way to go before I am where I would like to be," says Rick Braun. "There's no true final destination. Music is never something you perform perfectly. I'm always looking to explore fresh ideas, stay in the moment and just go with what feels right. Thirty years in, I still love the camaraderie of playing music with my friends."
Conceived during the pandemic, Braun recorded most of the self-produced album in his Los Angeles-area home studio. But what began as a solitary journey evolved into a richly collaborative endeavor as he brought in veteran guitarist Tony Pulizzi, who played on his 2019 album, Crossroads, and serves as house guitarist for Braun's long-running "Rick's Café" livestream series, keyboardist Carnell Harrell, Chris "Big Dog" Davis, who co-wrote and plays keys on the Latin-tinged "Amor De Mi Vida (Love of My Life)," percussionist Lenny Castro and – on several tracks – a 10-piece live string section conducted by Nick Lane. Roy McClurg served as executive producer.
Braun, who is currently on the road with the Dave Koz and Friends Christmas Tour 2021, will close out the year with a two-day New Year's celebration in Tucson, AZ at JW Marriott Starr Pass Resort and Spa. His annual soiree, which has sold out each of the six previous years, will feature co-headliners Richard Elliot and Selina Albright. Vincent Ingala and Eric Darius will also perform. The festivities will kick off on Thursday, December 30, with a golf tournament that will raise money for families affected by autism. For additional details, please visit https://www.rickbraunnewyearseve.com/.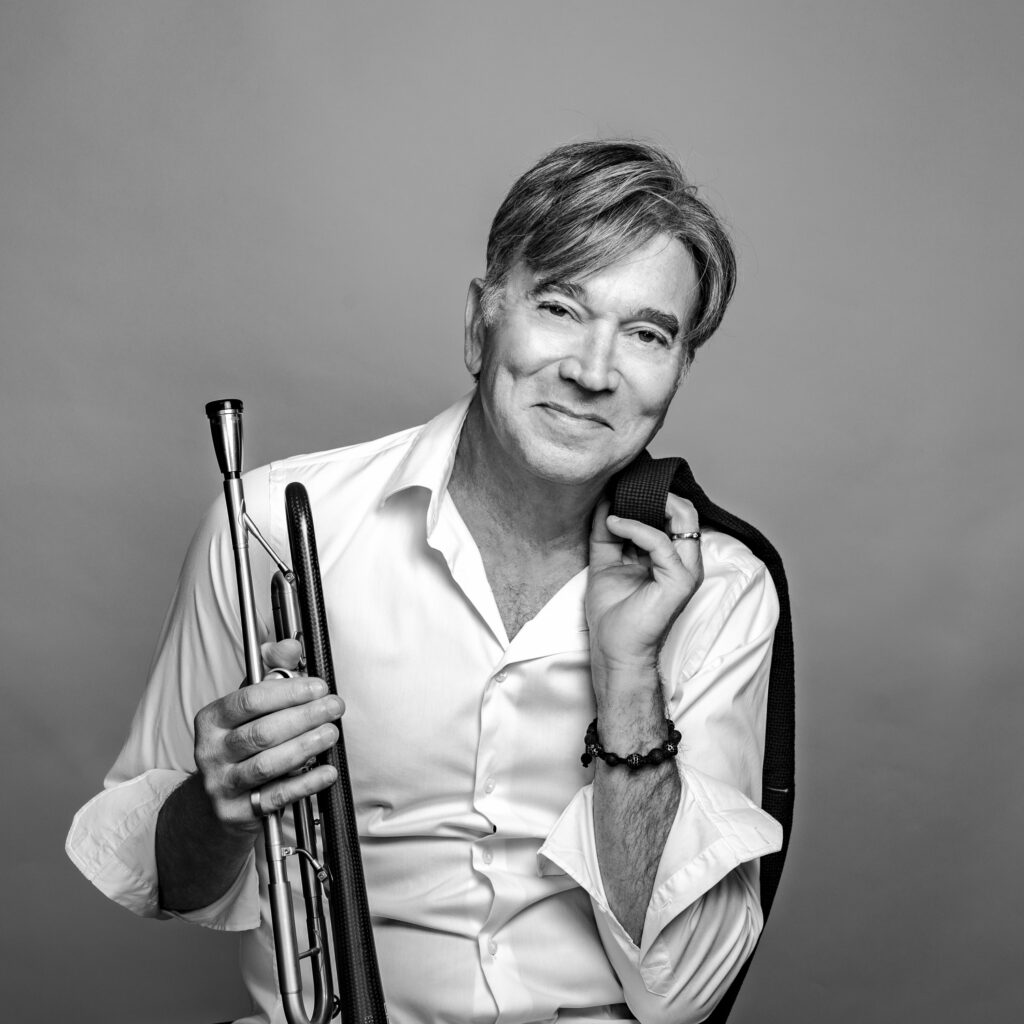 A native of Allentown, PA, Braun has amassed over 20 No. 1 Smooth Jazz hits (including "Notorious" and "Grazin' in the Grass"), produced No. 1's for David Benoit, Marc Antoine and the late Jeff Golub, created two of the genre's most impactful dual albums ever (Shake It Up with Boney James, RnR with Richard Elliot) and recorded three hit albums as part of the all-star trio BWB (with Kirk Whalum and Norman Brown). Rick Braun reveals the exciting truth that the multi-faceted performer is in full creative overdrive and just getting started.
Photo Credit: Raj Naik
https://www.rickbraun.com/
https://www.facebook.com/rickbraunofficialfanpage/
Twitter: @rickbraun9
https://www.youtube.com/user/RickBraunSings
Judi Kerr Public Relations