7 Greatest Jazz Concerts of All Time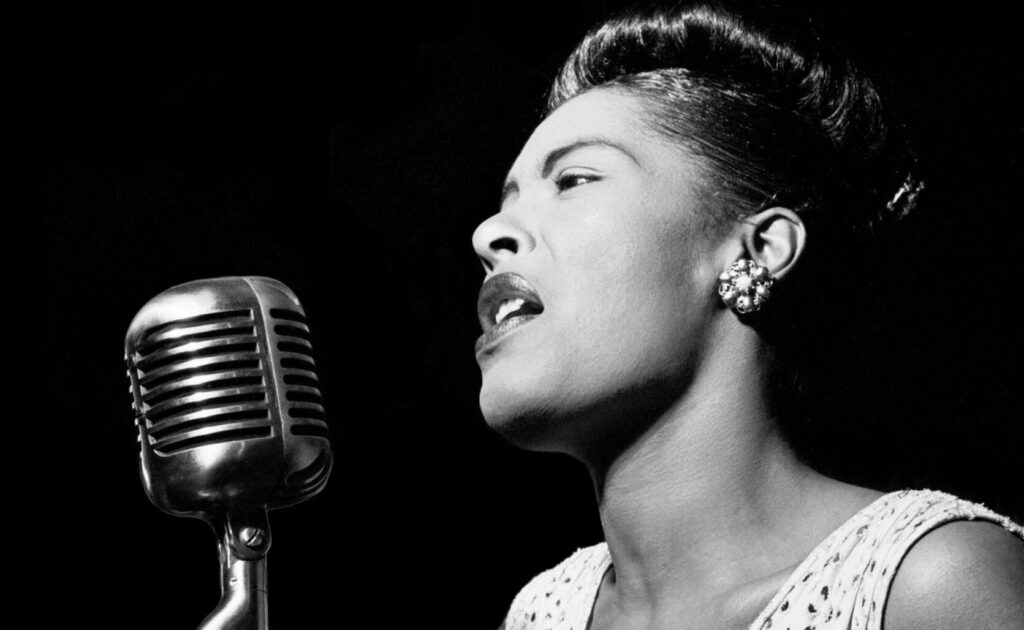 7 Greatest Jazz Concerts of All Time
Jazz has always been rich in talent. So many great writers, performers, and singers dedicated their lives to jazz. These are only seven examples of such rare talents.
Although jazz history is rather short, it's already full of great hits, performers, and concerts. It would be impossible to measure what a singer, songwriter, or musician did more for jazz than the rest. Still, it's surely possible to pick some of our favorites. Here are just seven (out of many) greatest jazz concerts of all time.
1. Billie Holiday at Carnegie Hall, 1956
Unfortunately, the untimely death took Billie Holiday when she was only 39 years old. In the last years of her life, Holiday was suffering from numerous health issues and addictions. Still, it didn't stop her from performing till the very last month of her life. Yet, here we want to acknowledge the two last grand concerts of her life given in 1956 at Carnegie Hall in New York. At this point in her life, Holiday's health was already deteriorating fast. Yet, the audience at her concerts would hardly notice a thing. That day, the stage was giving Holiday more life and energy than anything else in the world. The live recording from these two concerts later became The Essential Billie Holiday album released as the swan song after Holiday's death.
2. Miles Davis final performance in Vienna, 1991
Miles Davis was one of the most intriguing, talented, and influential jazz musicians of all time. Davis created an enormous legacy during his five-decade-long career in music. Still, it is his last concert here that we want to discuss. Miles Davis died only two months later after his final performance in Vienna in 1991. Those who were lucky enough to be at that last concert surely won't ever forget what a night that was. At this stage of his career, Miles mastered any technique, genre, or delivery style that had ever existed. That is why his last tour can surely be named as the best one in his life.
3. Chet Baker In Tokyo, 1987
Chet Baker is one of the many legendary American Jazz musicians. Yet, it was Baker's concert in Tokyo that gained the biggest popularity over the recent years. The 1987 concert in Japan became one of the last big shows Baker had. The songs from that performance were later turned into a separate album that's popular by this day. The Tokyo concert was definitely one of the highlights in Baker's already flourishing career. His old hits such as 'Valentine' and 'I'm a Fool to Want You' were played during that concert along with several newer songs. All of them found a great reception among the critics and the audience.
4. Ellington' Sacred Concerts
Duke Ellington believed that there was not one, not two, but three Sacred Concerts in his career. The first one, the 'Concert of Sacred Music,' took place in Grace Cathedral in San Francisco in 1965. During his performance, Ellington mixed old and new songs, among which was his newest release, 'In the Beginning God,' which earned him a Grammy the next year. The next two Sacred Concerts, Second Sacred Concert (1968) and Third Sacred
Concert (1973), also took place in churches. One was in the Cathedral of St. John the Divine in New York and the other in Westminster Abbey, respectively. All three of them made history and found great reception from the critics.
5. Nina Simone at Town Hall, 1959
Seeing Nina Simone performing live at the peak of her career is a dream for many jazz fans all over the world. Although this particular dream will never come true, we can still enjoy the Nina Simone at Town Hall album recorded live in the early stage of her career. It is truly incredible to listen to young Nina Simone already showing the strength and power of the future High Priestess of Soul. That was one of the turning points in her career. The rest of her story you can learn with custom writing by speedypaper writers if you are curious.
6. Ella Fitzgerald at Carnegie Hall, 1991
The last ever concert that Ella Fitzgerald gave in New York happened in 1991 at Carnegie Hall. That wasn't her solo concert. Yet, those who saw her performance could talk only about her. Fitzgerald symbolized jazz at its dawn. She was representing jazz as it was at its roots. It stood for hope, freedom, and inspiration. All of these were the feelings the First Lady of Song gifted to its listeners at her last Carnegie Hall concert.
7. Amy Winehouse at Porchester Hall, 2007
Amy Winehouse earned her place among all these great jazz musicians even despite her short music career. Winehouse's special one-off concert at Porchester Hall in 2007 became one of the highlights in her career. At the peak of her popularity, it seemed like there was nothing Winehouse couldn't do with her voice and delivery. The recording of that day will always stay with us as a reminder of this extremely talented singer of the current generation.